A year to rejoice
Congresswoman is keynote speaker for Medical School graduation; Former Dean of Research to speak at Graduate School commencement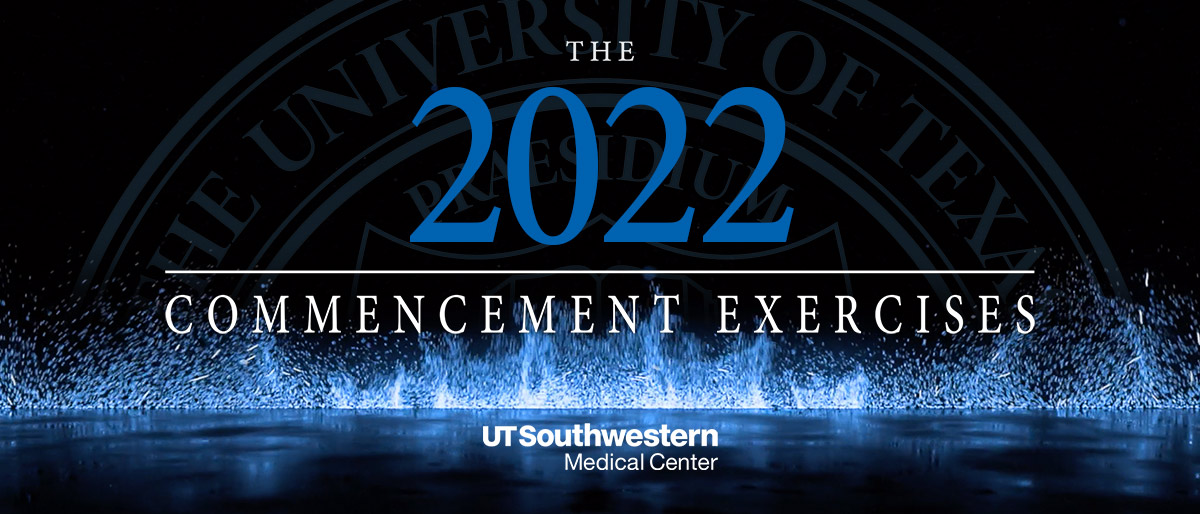 UT Southwestern Medical School will return to the Morton H. Meyerson Symphony Center after a two-year hiatus and will host U.S. Rep. Eddie Bernice Johnson as its commencement speaker. The ceremony for this year's 211 Medical School graduates is scheduled for 11 a.m. Thursday, May 12.
Commencement for the Graduate School of Biomedical Sciences is scheduled for 7 p.m. Thursday, May 19, at the Tom and Lula Gooch Auditorium on campus. Of the 89 students who received their degrees in the summer and fall of 2021 and spring of 2022, 48 will participate in the commencement ceremony.
Both events will be available to watch live online and also will be recorded for later viewing.
"The Medical School Class of 2022 has the unique experience of completing their medical education during a time in which the world is facing a public health crisis," said Angela Mihalic, M.D., Dean of Medical Students, Associate Dean of Student Affairs, and Professor of Pediatrics. "They have had incredibly unique opportunities to witness role models in medicine who have sacrificed everything to serve patients and put themselves in harm's way to care for others. The front-line workers and their incredible resilience, compassion, and self-sacrifice despite the challenges of medical misinformation created such an inspiring example to these developing clinicians."
The Class of 2022 has seen what it truly means to be physicians and dedicate their lives to the service of the public health, she added, emphasizing "I know that they have the tools to make a great impact on countless patients in the future."
"The Graduate School is very proud of how our students soldiered through the pandemic to complete their studies," said Andrew Zinn, M.D., Ph.D., Dean of the Graduate School. "We are so excited to celebrate their accomplishments in person, together with their families, friends, and loved ones, and help rebuild the social connections that we have all been missing for the past two years."
This year's group of Medical School graduates includes 21 graduating with distinction, 16 who completed a yearlong research fellowship, 19 who earned a Master of Public Health degree in addition, and dozens of others who volunteered to support William P. Clements Jr. University Hospital during the pandemic, administering COVID-19 vaccines and assisting the Dallas County Health Department with contact tracing.
The Graduate School candidates for degrees include an NCAA Division I track and field athlete and Academic All-American, an AmeriCorps volunteer, and a fellow of the UT System Archer Center in Washington, D.C. One student started a nonprofit while in graduate school to provide access to fresh groceries and combat food insecurity. Other students completed fellowships with the national ThinkLab Startup Accelerator program. Nine graduates will receive dual M.D./Ph.D. degrees.
Daniel K. Podolsky, M.D., President of UT Southwestern, will confer degrees on the Medical School graduates, followed by a presentation of the candidates by W. P. Andrew Lee, M.D., Executive Vice President for Academic Affairs, Provost, and Dean of the Medical School.
Medical School commencement speaker Congresswoman Johnson, who represents a large portion of Dallas as well as Dallas County towns to the south, was the first nurse elected to Congress when she took office in 1993. She began working in nursing after receiving a diploma from St. Mary's College in Indiana in 1956, later returning to school for a Bachelor of Science in nursing from Texas Christian University and a master's in public administration from Southern Methodist University. She spent 16 years at the Dallas VA Medical Center, rising to become Chief Psychiatric Nurse.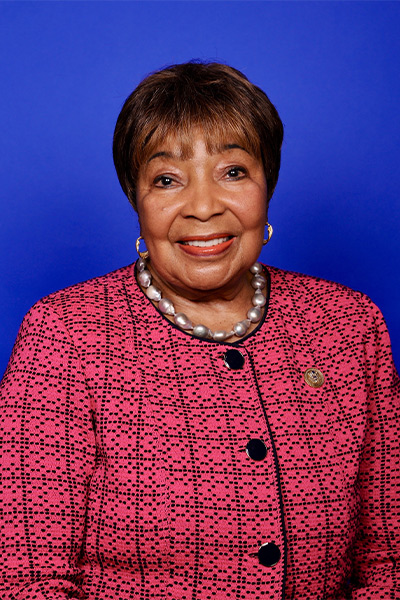 She left nursing in the 1970s to pursue a career in politics, serving in the Texas House of Representatives and the Texas Senate as well as Regional Director of the Department of Health, Education, and Welfare under President Jimmy Carter. She was elected to Congress in 1992, and in 2019 became the first Black and the first woman to chair the House Committee on Science, Space and Technology. She plans to retire when her term ends in January. Throughout her tenure in Congress, Rep. Johnson has made significant contributions to public health and mental health, including leading the effort to establish the National Suicide Hotline. She has been an ardent supporter of UT Southwestern, working to secure vital research funding and helping to attract the best and brightest students and faculty to UT Southwestern.
At the Graduate School commencement, students, faculty, and guests will hear from David Russell, Ph.D., Professor Emeritus of Molecular Genetics and former Dean of Research at UT Southwestern. He was Vice Provost from 2010 to 2021.
Dr. Russell arrived at UTSW in 1982 as an Assistant Professor of Molecular Genetics after completing a fellowship at the University of British Columbia with Michael Smith, Ph.D., the Nobel Laureate who developed technology that allows scientists to make artificial mutations in DNA.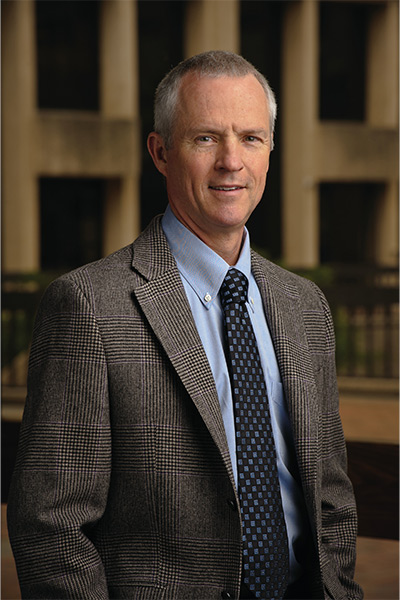 At UT Southwestern, Dr. Russell first worked with Michael Brown, M.D. and Joseph Goldstein, M.D., Professors of Molecular Genetics and Internal Medicine who shared the Nobel Prize in Physiology or Medicine in 1985 for their discoveries on the regulation of cholesterol metabolism.
After collaborating with Drs. Brown and Goldstein for several years, Dr. Russell launched his own research into the enzymatic pathways that dispose of cholesterol. His laboratory identified the molecular bases of nine human genetic diseases characterized by abnormal lipid metabolism.
Dr. Russell is a graduate of the University of Texas at Austin and received his Ph.D. in chemistry from the University of North Carolina at Chapel Hill. He is a member of the National Academy of Sciences and the American Academy of Arts & Sciences.