Early teaching experience helped her find a niche at UT Southwestern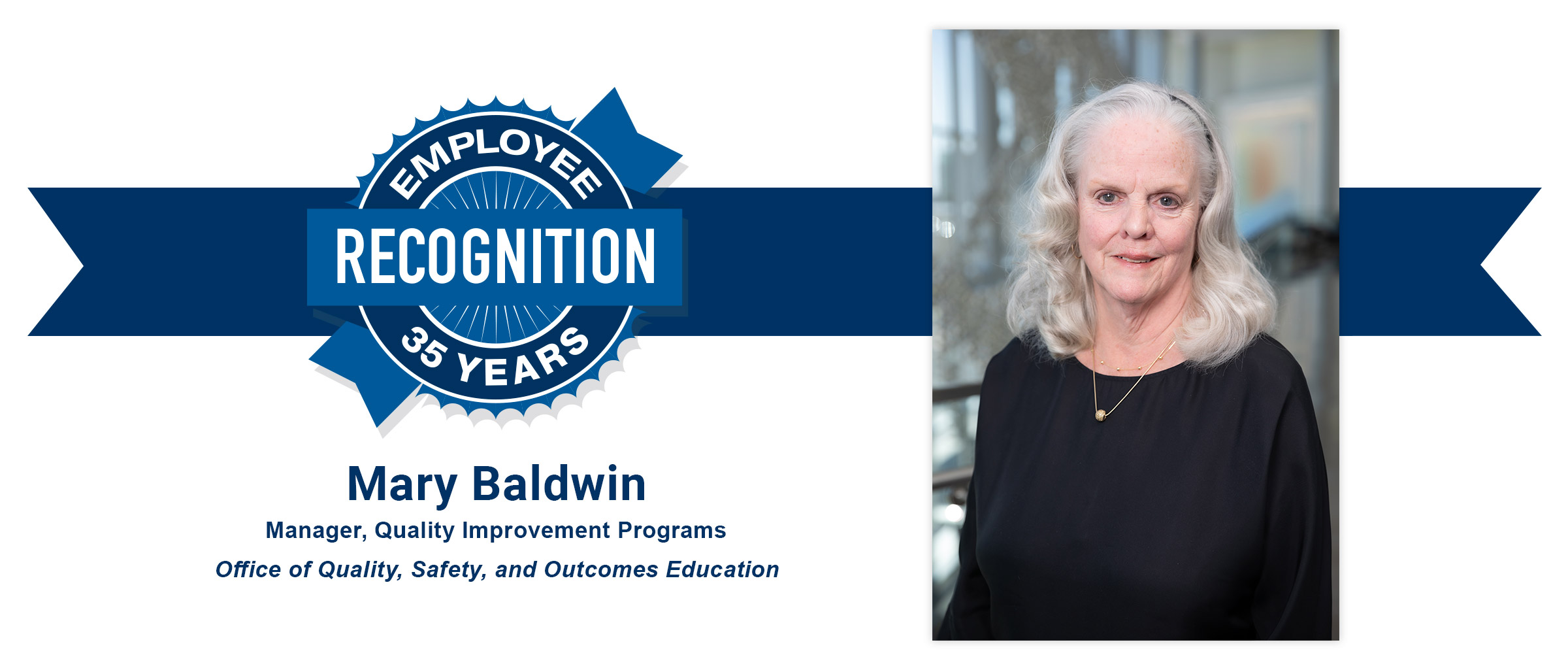 Mary Baldwin has held a variety of professional positions in her 35 years at UT Southwestern, but one thing has been a constant: "I have always felt energized by the wonderful reputation of UT Southwestern locally, nationally, and internationally. It's a real honor to work for this institution."
Her career did not begin in the medical field, however, but in elementary and collegiate education. She grew up in North Carolina, earning a bachelor's degree in education at Appalachian State University. She then taught junior high school for five years before returning to teach at Appalachian State.
In 1980, Ms. Baldwin changed course, earning a master's degree in health education and two years later moved to North Texas for a job with the regional health department in Arlington.
She joined UT Southwestern in 1986 as Director for Program Planning and Development at the James W. Aston Ambulatory Care Center. "We developed many new programs. I worked with marketing and the medical illustration programs. Mohs surgery was just beginning. It was an exciting time," she says.
Highlights of her career include putting together the first faculty directory, negotiating managed-care contracts, reviewing hospital contracts, and especially being a member of the team that witnessed the construction and opening of William P. Clements Jr. University Hospital in 2014.
When she's not working, Ms. Baldwin enjoys going to estate sales – she admits to having a near-addiction to them for a time – and she's passionate about home design.
Travel is another interest. She loves and has been to the East Coast island of Nantucket many times. But her most memorable travel experience is a 2002 trip to Switzerland. "We were in Grindelwald and it snowed. It was fabulous," Ms. Baldwin says.
A dachshund named Daisy also brings joy to her life.
At work, she treasures having collaborated with hundreds of bright, dedicated professionals through the years.
"It's been a privilege to work with thousands of doctors, students, nurses, and pharmacists from UT Southwestern as well as individuals from other campuses and even other countries," she says.