Two UTSW nurse leaders join this year's DFW Great 100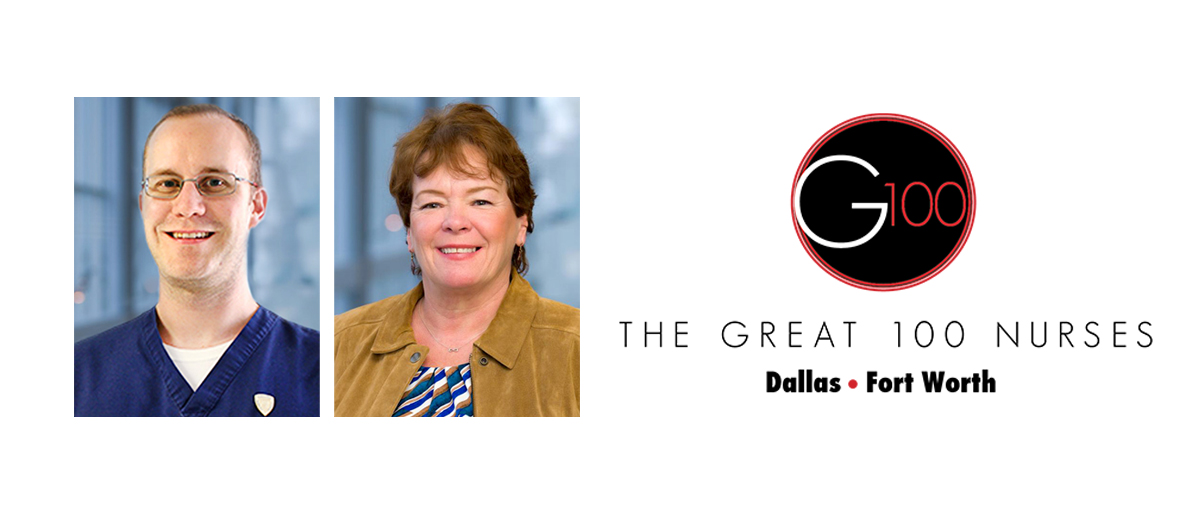 A pair of Neuroscience RN leaders from UT Southwestern were named Dallas-Fort Worth Great 100 Nurses for 2022: Shelley Brown-Cleere, M.S.N., RN, Nurse Director of Neurosciences Services, and Byron Carlisle, B.S.N., RN, CCRN-K, SCRN, Nurse Manager of the Neuroscience Intensive Care Unit.
Ms. Brown-Cleere and Mr. Carlisle were selected by a panel of nursing professionals from across North Texas. The nomination pool was vast – more than 700 nurses were up for consideration by the DFW Great 100.
For 32 years, the organization has annually recognized 100 registered nurses who were nominated by their peers for being role models, leaders, community servants, compassionate caregivers, and significant contributors to the nursing profession.
As nurse leaders, Ms. Brown-Cleere and Mr. Carlisle have demonstrated their abilities to make a positive and authentic impact on nursing at UT Southwestern.
Ms. Brown-Cleere's nominator wrote: "Her contributions to the nursing profession are commendable and will surely leave a footprint in health care. She helped initiate a research center, which since its inception has had more than 200 nurses become involved, contributing to over 180 research projects. It encompasses nurse-driven studies led by research-minded leaders, managers, and clinical nurses working at every specialty.
"Several of the departments she leads have been named in the top 20 programs by U.S. News & World Report. This nurse leader is like no other. She is the type who will step out of her office onto the unit and talk to staff directly to address their needs. She listens and advocates for her staff boldly and courageously. It is not a surprise that under her leadership she has been able to maintain Press Ganey Patient Satisfaction scores in the 99th percentile – an incredible accomplishment that sets her organization apart and has consistently ranked the highest in DFW."
Mr. Carlisle's nominator called him a "resilient, dynamic, intelligent, thoughtful, and progressive leader [who] is committed to the study and advancement of neuroscience. He is a high performer and [lives] out organizational values of excellence, compassion, innovation, and teamwork. His focus encompasses the patient, staff, and provider. He coached staff to become council chairs, project leads, assistant nurse managers, and nurse managers. He champions the profession of nursing through a paradigm of creativity."
"Being represented in the DFW Great 100 is always such an honor," said Susan Hernandez, D.N.P., M.B.A., RN, Health System Chief Nurse Executive. "And the recognition of two of our Neuroscience nurse leaders is especially fitting this year, as UT Southwestern just last month completed a $1 billion 'Campaign for the Brain' to fuel our commitment to advance brain research and clinical care at our Peter O'Donnell Jr. Brain Institute.
"We are so proud of Byron and Shelley, who both lead with creativity and innovation in their unit," Dr. Hernandez continued. "They live the example of Great 100 Nurses by demonstrating exemplary professional practice with their patients, serving as passionate advocates for their teams, and improving the work experience of so many nurses at UT Southwestern."
Great 100 Nurses excel in the art and science of nursing across all practice areas, including acute care, subacute care, school nursing, nurse leadership, academia, and many more. Nearly 70 UT Southwestern nurses have joined the Great 100.
"It is a special honor for a nurse to be nominated by their peers," said Victoria England, D.N.P., RN, NE-BC, who this month retired as UTSW's Associate Chief Nursing Officer of Nursing Excellence. Over the past 32 years, this award has become recognized throughout the nursing community in the Dallas-Fort Worth metroplex as an esteemed honor and prestigious accomplishment. As past president of DFW Great 100 Nurses, I am so proud of all the nurses chosen for 2022. Being a Dallas-Fort Worth Great 100 Nurse puts our UTSW nurses in a league with the best of the best."
This year, the Great 100 Nurses will be celebrated on Tuesday, May 17, at an in-person event at the Meyerson Symphony Center in Dallas.
Learn more about our UTSW winners by reading their own words.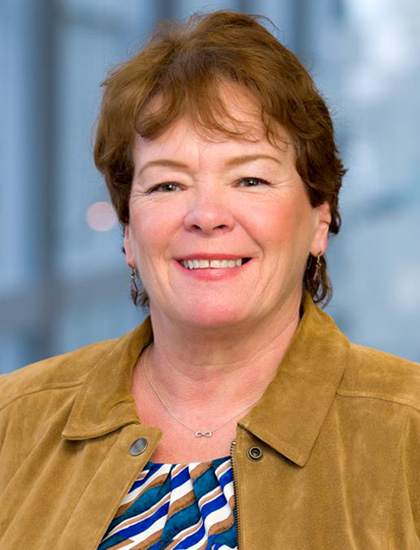 Shelley Brown-Cleere
Why did you pursue nursing? As long as I can remember, I had wanted to be a nurse. In looking back at my school records from kindergarten forward, I consistently answered the question, "What do you want to be when you grow up?" as "NURSE." I absolutely loved it when our town doctor would make house calls to our home and allow me to be "his nurse" and help care for my grandmother or other family members when they were ill. I can remember reading [the book] Cherry Ames, Student Nurse, or watching the movie "Sister Kenny" with Rosalind Russell; both are quite inspirational from a nursing perspective, albeit vintage in nature. I still can get choked up watching that movie and highly recommend it.
What does being named a Great 100 Nurse mean to you? I am so proud and humbled to be recognized with this honor, and to be recognized along with Byron makes it even more special. There are so many wonderful, dedicated, and inspirational nurses in the DFW area, and to be singled out as one of the Great 100 is just incredible. I'm truly honored.
---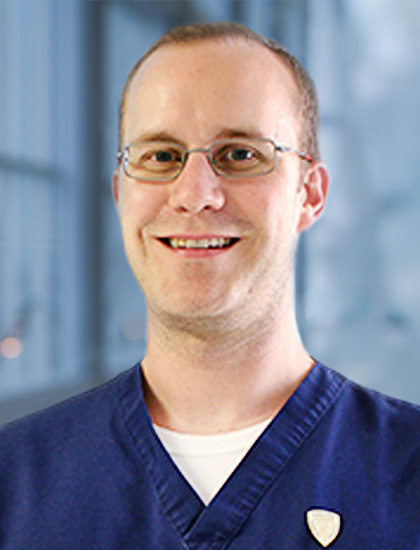 Byron Carlisle
Why did you pursue nursing? My mom was a high school English, ESL, and special education teacher, and seeing her compassion and commitment to serving her students inspired me to want to help others. I enrolled in a Health Science Technology course in high school and shadowed different medical professionals, and realized nursing was a profession in which I could apply my family's values on a daily basis.
What does being named a Great 100 Nurse mean to you? This is really special to me. My wife is also a nurse, and knowing how wonderful a nurse she is and all the support she has given me in my current role – I feel like we both get to share this award. I see all the hard work our bedside staff puts forth to save our patients' lives, and the commitment my boss, Shelley Brown-Cleere, and our executive team have to my development as a nurse leader – I couldn't imagine being anywhere else. Many times, it's difficult for me to tell as a leader if I'm making a positive impact, but with Shelley coaching me to try, and also allowing me to fail, to evaluate our changes, and to then grow from that process, I know it's a blessing to be in my role on the Neuro ICU. I'm surrounded by great nurses at UTSW, and it's an honor to represent UTSW in the Great 100.