Longtime Radiation Oncology Chair Choy appointed Professor Emeritus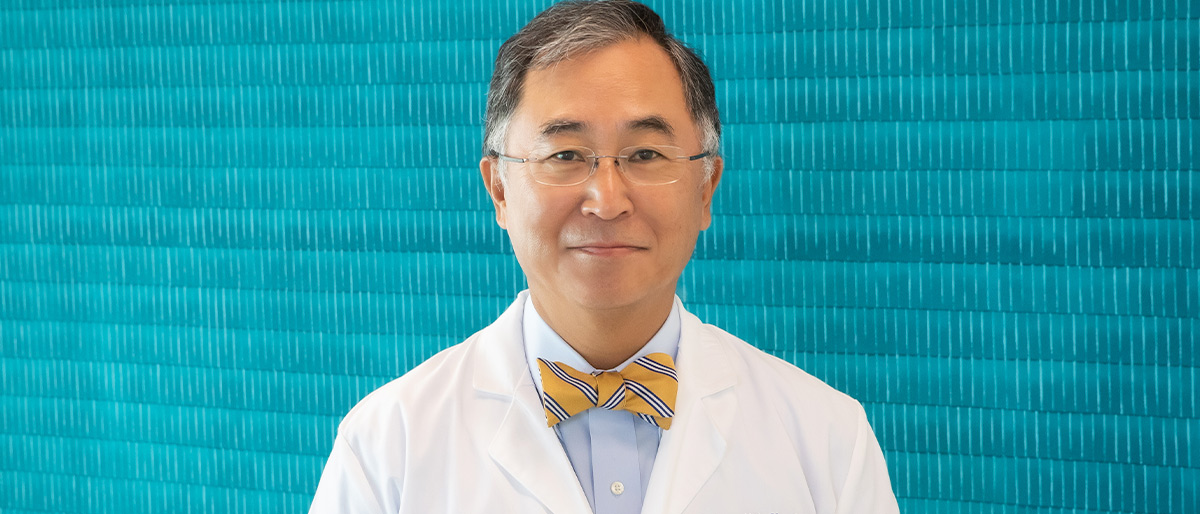 Hak Choy, M.D., former Chair of Radiation Oncology and an internationally recognized expert in his field who has dedicated his career to improving cancer survival rates, has been appointed Professor Emeritus.
Dr. Choy is known for his research showing that chemotherapeutic agents and radiation can be used in combination to magnify benefits, changing the standard of care for cancer patients. Since he joined UT Southwestern as Chair in 2003, Dr. Choy has worked to improve the lives of patients by reducing the number of radiation treatments they undergo, improving therapy while decreasing side effects.
"My goal over the last 18 years has been to change how we treat cancer so that patients have quality care, efficiency, and safety," he said. "Today we can treat with high doses and fewer treatments for better control of tumors. We can have a much bigger impact on cancer-killing technology."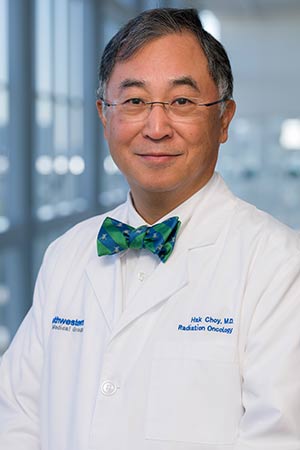 Through Dr. Choy's leadership, UTSW became one of the nation's leading centers in radiation oncology. Over 18 years, he built the Department of Radiation Oncology into a research powerhouse and one of the largest departments at UT Southwestern. The faculty has grown from eight members when Dr. Choy arrived to more than 70 today. Patient volume has increased steadily as well.
During this period of dramatic growth under Dr. Choy's leadership, he also helped UTSW gain a reputation as a trendsetter in radiotherapy, said Robert Timmerman, M.D., Professor and Interim Chair of the Department of Radiation Oncology.
"Dr. Choy recruited and nurtured a team that used technology and biology in novel ways, many that changed standards of care for cancer patients," Dr. Timmerman said.
As the Department grew, Dr. Choy remained steadfast in attracting highly qualified innovators who were determined to push the boundaries of science. In 2017, UT Southwestern became the first medical center in Texas to add GammaPod, the first stereotactic body radiation therapy system for treating breast cancer that has shown to be more effective and efficient with fewer side effects.
Dr. Choy's intense dedication to medicine was rooted in his childhood in South Korea. His father also was a physician who died when Dr. Choy was a toddler. Growing up, Dr. Choy was so determined to follow in his father's footsteps that he left his home country at age 20 to attend college in the United States. He was at UT San Antonio working in a lab under Daniel Von Hoff, Ph.D., when he was introduced to research that would lay the groundwork for the remainder of his career. His early studies of cancer drugs and their interactions with radiation led him to become a pioneer in combination therapy.
After graduating from UT Medical Branch School of Medicine in 1987, Dr. Choy went on to become a Clinical Assistant Professor at Brown University's Warren Alpert Medical School. He joined Vanderbilt University School of Medicine as an Associate Professor and Clinic Director of its Radiation Oncology Center and in 1995 was promoted to Professor and Vice Chair of the Department of Radiation Oncology.
Since retiring in September, the father of four has moved to Colorado. Dr. Choy said he was fortunate to work at UT Southwestern, where he had so many opportunities to explore research and help the Department grow. He's grateful to have played a part in improving treatment for cancer patients and still hopes to see a day when single-day cancer treatment will become the standard of care.
"I don't think we'll see a day when cancer is cured," he said. "But I think people will live longer and rather than die from cancer, live with it."