UTSW first academic medical center in nation selected as American Chemical Society Bridge Site
Program aims to increase the number of underrepresented minorities earning doctorates in chemistry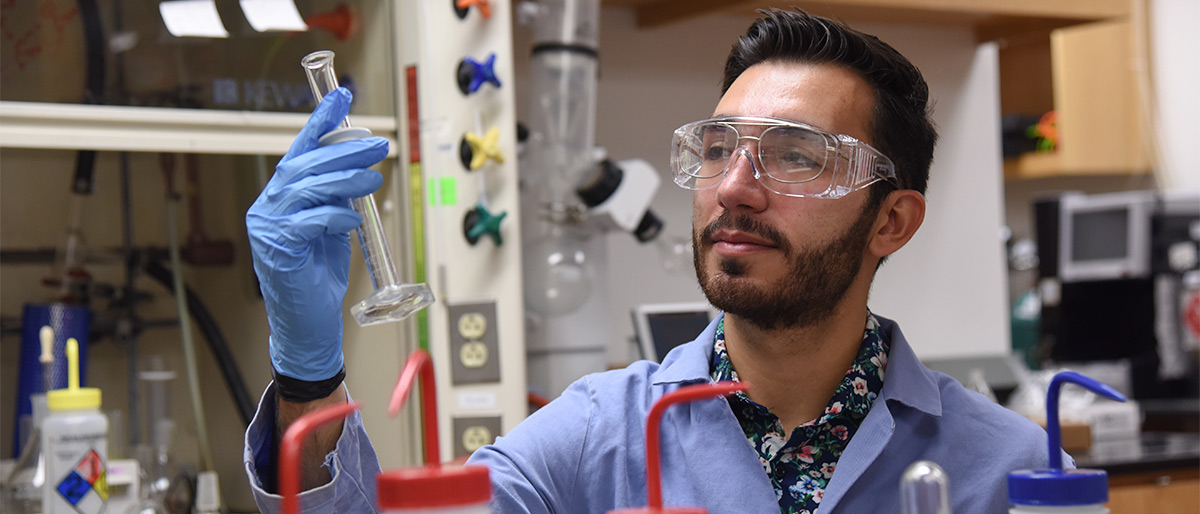 The American Chemical Society (ACS) Bridge Program, which was created to increase the number of Black, Latino, and Indigenous students earning doctorates in chemistry, has named UT Southwestern as the first academic medical center in the nation to serve as a Bridge Site.
As a Bridge Site, UT Southwestern will receive funding, mentoring, and other support services from ACS to enable students from underrepresented minority groups to successfully complete their doctorate degrees in chemistry. The American Chemical Society is a nonprofit organization that was founded in 1876 to advance the broader chemistry enterprise. It has more than 151,000 members in 140 countries.
Since the launch of the Bridge Program in 2018, 11 Bridge Sites have been established at academic institutions nationwide – but none at academic medical centers. UTSW is now the 12th site.
UT Southwestern was also the only academic site named this year, which is a great honor, said Uttam Tambar, Ph.D., Professor of Biochemistry, Director of Diversity for Biochemistry, and Chair of the Organic Chemistry Ph.D. Program in the UT Southwestern Graduate School of Biomedical Sciences. Being named as a Bridge Site further strengthens the commitment UT Southwestern has made to supporting students from diverse backgrounds, Dr. Tambar said.
"This is a unique opportunity for us to support postbaccalaureate students," he said. "Our hope is that having a program like this will serve as a pipeline for the future."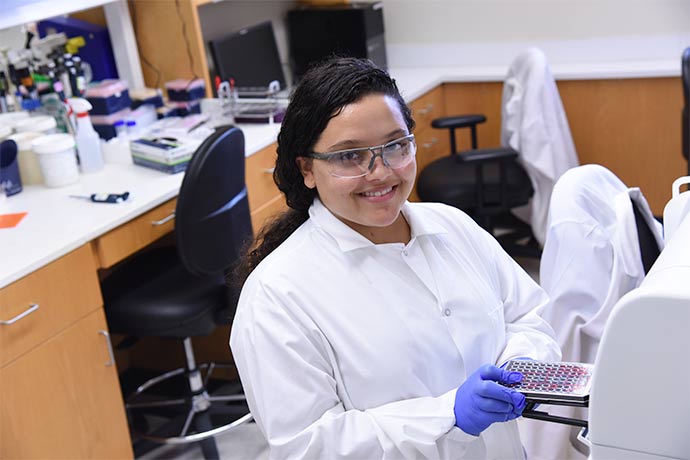 For students who might not have considered pursuing graduate school and/or did not have the opportunity to engage in research as undergraduates, this program offers a bridge to graduate education, said Arnaldo Díaz Vázquez, Ph.D., Assistant Dean for Diversity and Inclusion in the Graduate School and Assistant Professor of Pharmacology.
"This program presents an excellent opportunity for students to boost their skills in preparation to transition into a graduate program. Many students lack research experience due to having to work during their college years, family responsibilities, lack of awareness of careers in STEM, lack of role models, etc.," Dr. Díaz Vázquez said. "This program enables participants to fully engage in research for the first time, reinforce their previous experience, or explore new areas of research."
Historically, underrepresented minorities have faced numerous obstacles in pursuing a graduate-level education. This group makes up one-third of college students, yet they earn about 18% of the baccalaureate degrees, 14% of master's degrees, and 11% of doctorates, according to the ACS.
The Bridge Project is modeled after the American Physical Society Bridge Program, which matches graduate students with partner institutions that provide individualized mentoring and support, according to the ACS. In the big picture, having more researchers from diverse backgrounds benefits society by providing role models from underrepresented minorities, Dr. Díaz Vázquez said.
Doctoral students not only go on to work at academic institutions where they continue to contribute to research, but they also often become industrial and government leaders, Dr. Tambar said.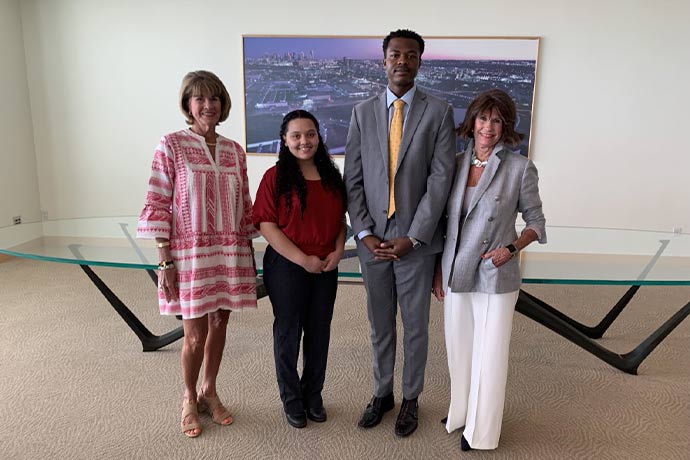 "They bring a diversity of ideas and perspectives to the workforce, which will ultimately translate into advancement of science," Dr. Díaz Vázquez added.
Seeing more Ph.D.s in the workplace can inspire students of all ages and address persistent disparities by increasing the number of Black, Latino, and Indigenous students earning doctoral degrees in the chemical sciences, Dr. Tambar said. A more diverse population strengthens the economy, and as more graduates move into the workplace, UT Southwestern's exposure to the country is increased, he added.
This year, two students expected to start in June will be selected as the first Bridge Site participants at UT Southwestern. A $120,000 two-year grant will fund the program.