Smith named Chair of Applied Clinical Research, inaugural Mitchell Professor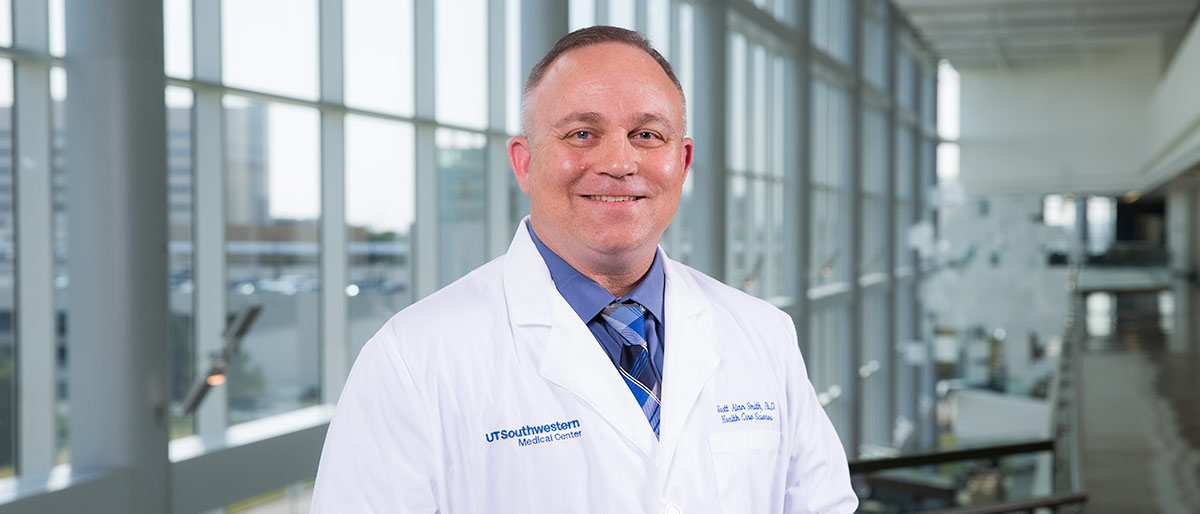 For several years, Dr. Scott Smith, Associate Dean for Research in the UT Southwestern School of Health Professions, worked closely with the Dean, Dr. Jon Williamson, to secure approval from the Texas Higher Education Coordinating Board for the state's first Ph.D. program in Applied Clinical Research. Approval came in April 2019, and the program welcomed its first cohort of Ph.D. students that fall. Providing rigorous clinical research training for allied health professionals aspiring to pursue careers as independent clinician investigators, the program is an essential part of the plan to stimulate growth in the School of Health Professions' research enterprise.
After a nationwide search, Dr. Smith has been named the inaugural Chair of the Department of Applied Clinical Research as well as the first holder of the Jere H. Mitchell Professorship in Clinical Research.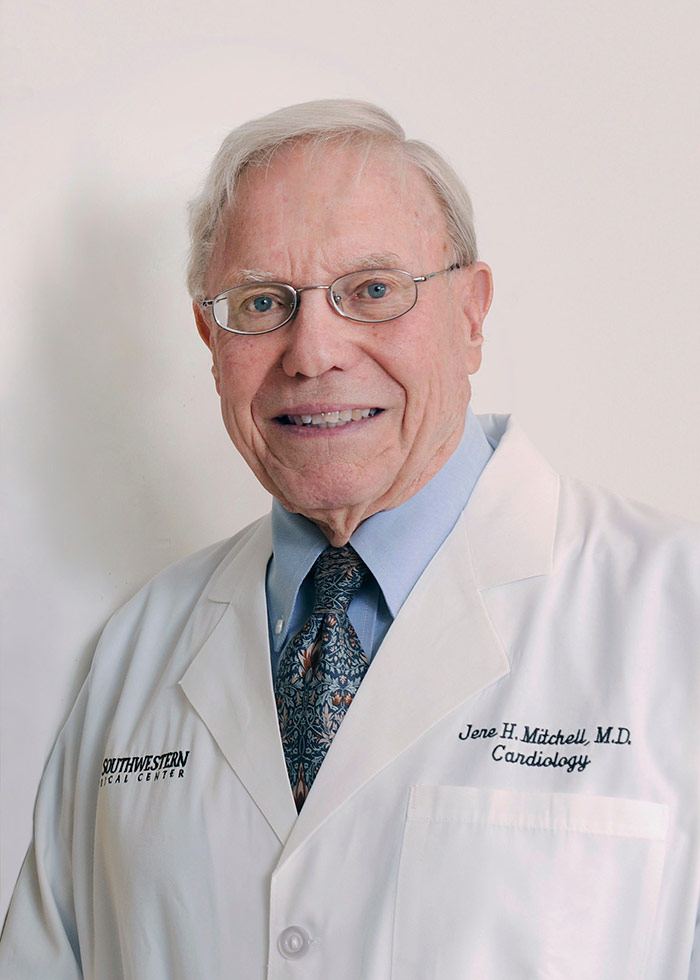 "I have worked with him for 21 years and he is an excellent investigator," said Dr. Mitchell, Professor of Internal Medicine and Physiology, who also was instrumental in the creation and development of the Applied Clinical Research Ph.D. program. "He's also proven that he's a good administrator. As Associate Dean, he was able to get a Ph.D. program in the School of Health Professions, and that's the only Ph.D. program in a school of health professions in Texas and one of the very few in the world."
Dr. Smith described the Chair appointment as a tremendous honor.
"It provides an opportunity for positive growth not only for me professionally, but more importantly for the School of Health Professions as a whole," he said. "I am excited to embrace this opportunity and am confident that, by working side by side with faculty, staff, and students, the Department will flourish, bringing added prestige to UT Southwestern Medical Center."
After earning master's and doctoral degrees in biomedical science from the University of North Texas Health Science Center at Fort Worth, Dr. Smith came to UTSW in 1999 as a postdoctoral fellow in Dr. Mitchell's lab. He completed a postdoctoral fellowship in internal medicine/cardiology at UT Southwestern in 2002 and joined the faculty shortly thereafter.
"Being named the inaugural holder of the Jere H. Mitchell Professorship in Clinical Research is a distinction that is truly humbling," Dr. Smith said. "Dr. Mitchell is a world-renowned physiologist whose clinical research has had significant influence on the field of cardiovascular medicine. As one of UT Southwestern's leading physician-scientists, his contributions to the School of Health Professions have had immense impact – a tradition and standard I will earnestly pursue."
As the new Chair, Dr. Smith will focus on facilitating growth and recognition in research, education, and service. "Success in each of these areas – validated through receipt of extramural federal and nonfederal grant awards, graduation and job attainment of Ph.D. students, and participation in institutional and professional service activities – will provide added value not only to UT Southwestern, but also the scientific community at large," he said. "It is my goal for the Department to be known nationally and internationally for the high impact of its clinical research and the high quality of its graduates."
The Mitchell Professorship will help further Dr. Smith's research on mechanisms underlying the development of autonomic dysfunction in hypertension. Utilizing a translational-clinical approach to facilitate scientific discovery from bench to bedside, his research program has been continually funded by the National Institutes of Health (NIH) and/or the American Heart Association since 2001.
"Dr. Smith has been critical in the development of the Applied Clinical Research Ph.D. program as Acting Chair and is an excellent choice to lead this new endeavor and increase research productivity," Dr. Williamson said. "He has conducted NIH-funded research for numerous years, served on NIH review panels, served as reviewing editor for high-quality scientific journals, and received numerous teaching awards. Dr. Smith has an excellent reputation both locally and nationally, and we have high expectations for his continued success."