Former Chair Pérez Fontán named Professor Emeritus of Pediatrics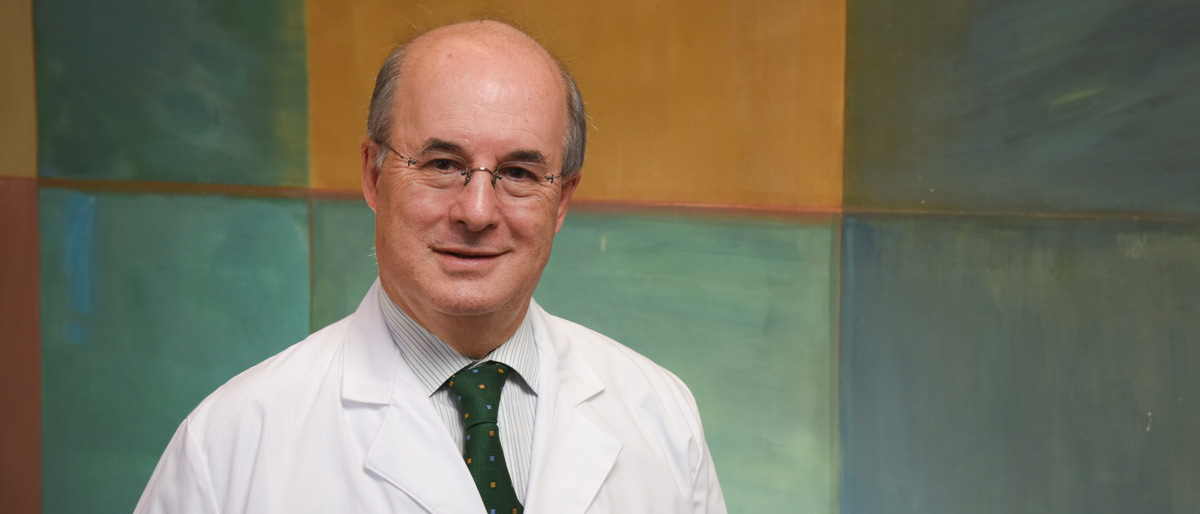 Julio Pérez Fontán, M.D., who led UT Southwestern's Department of Pediatrics as Chair for more than a decade, has been appointed Professor Emeritus of Pediatrics in honor of his contributions. Dr. Pérez Fontán, who retired in August, also served as Physician-in-Chief at Children's Health until Sept. 1.
Soon after he joined UT Southwestern in 2004, Dr. Pérez Fontán became known for his dedication and innovation.
"Dr. Pérez Fontán was a 'model' Chair who led his Department with wisdom, vision, equity, and an unwavering commitment to the institution's mission," said David Johnson, M.D., former Chair of Internal Medicine. "Under his leadership, the Department of Pediatrics excelled in scholarly output, clinical care, and educational achievement."
Stephen Skapek, M.D., Interim Chair of Pediatrics, added that Dr. Pérez Fontán set and executed clear goals for the Department.
"The health of our educational programs and the integrity of our faculty practice were always paramount as he guided the Department through a period of tremendous growth," Dr. Skapek said.
Although Dr. Pérez Fontán always enjoyed treating critically ill children, he was just as committed to building a strong set of pediatric programs at UT Southwestern and Children's Health. During the past 16 years, he worked to develop an infrastructure that would lead to improved pediatric care in Dallas. Bringing a top-notch team to UT Southwestern was one of his goals.
In the laboratory, his research focused on factors that define the biomechanical interdependence between airways and the surrounding lung parenchyma. His work was funded by the National Institutes of Health and resulted in multiple publications and reviews in the medical literature.
Growing up in Spain, Dr. Pérez Fontán chose a discipline – pediatrics – that not only promised enormous personal rewards but also the opportunity to understand more about the why and how of developmental disorders. For 40 years, Dr. Pérez Fontán has not only answered his calling to care for sick children, but he has strived to improve health care by advancing research and education.
"When we teach others, we not only have a multiplier effect, but also establish a foundation on which others can advance and improve on what we did ourselves," he said.
Dr. Pérez Fontán came from a family of physicians. He received his undergraduate and graduate degrees – both summa cum laude – from the University of Santiago de Compostela in Spain. He completed a residency in pediatrics at the Children's Hospital of the Autonomous University of Barcelona.
He served on the faculty of the Department of Pediatrics and the Cardiovascular Research Institute at the University of California, San Francisco, until 1985, when he was recruited to the Department of Pediatrics at Yale University School of Medicine. In 1992, he was recruited as the founding Director of the Division of Pediatric Critical Care Medicine at Washington University School of Medicine and the St. Louis Children's Hospital.
Dr. Pérez Fontán, who plans to divide his time between Westport, Connecticut, and the Atlantic coast of Northern Spain, said leaving UT Southwestern will be difficult.
"I am very appreciative of the opportunities I was given here," he said. "This is a wonderful institution. I look forward to remaining part of it as an Emeritus Professor and to take pride in the accomplishments of the many colleagues and friends that I leave behind."