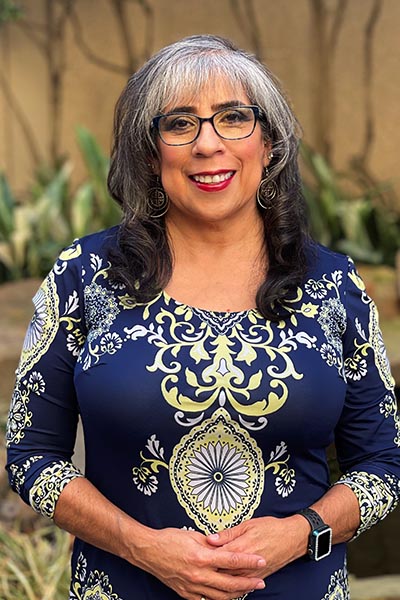 GME Program Coordinator III
Division of Cardiology, Department of Internal Medicine
First UTSW job: Administrative Assistant.
Best part of my job: The caring and supportive physicians and staff I work with.
What energizes me at work: Being able to see and speak with people, co-workers, and friends – something COVID-19 has temporarily put on hold.
How co-workers describe me: I have been told my laugh is contagious.
Recipe for success: Loyalty and dedication.
Funny UTSW memory: When I first began working here, I got lost trying to go from the old Parkland Hospital to the former Medical Illustration Services department.
I'm really good at: Trying to be kind and uplifting. You never know what someone is dealing with, so one act of kindness creates ripples.
Claim to fame: I received The Donald W. Seldin Award for Outstanding Service in 2018.
Hobbies: I enjoy jigsaw puzzles, sudoku, reading, concerts, plays, and opera.
Surprising fact: My whole tenure at UT Southwestern has been in the Division of Cardiology. I love the people I work with and what I do.
Final note: On South Campus, I enjoy seeing the ducks and ducklings swimming and waddling at the fountain area, the yearly Christmas tree, and the calmness of the koi pond.