Kimberley Avila: 25 years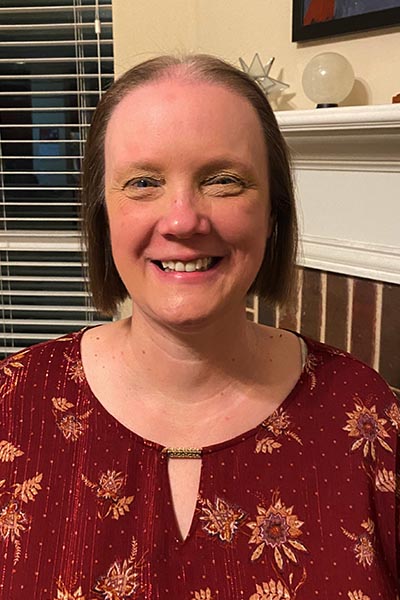 Senior Research Associate
Hamon Center for Therapeutic Oncology Research
First UTSW job: Sequencing the human genome for the Eugene McDermott Center for Human Growth and Development.
Best part about my job: My boss and co-workers are very kind and supportive, which makes it a fun place to work.
What energizes me at work: I think what motivates us the most is when experiments work and we see our hard work published in journals.
How co-workers describe me: Outgoing – I am a very social person.
Recipe for success: I'm an extrovert. UTSW is all about helping people and making connections.
Best UTSW memory: One of my favorite memories was getting together with my co-workers for my baby shower.
I'm really good at: Benchwork.
I wish I were an instant expert at: Cooking. I can cook basic meals, but I would really like to be as good as the people on the cooking shows.
Hobbies: Gardening and sewing.
Surprising fact: I am a huge animal lover. I have three dogs, one cat, and a fish.
Claim to fame: My greatest sources of pride and joy are my husband and three kids.