Aston renovation enhances space for clinical research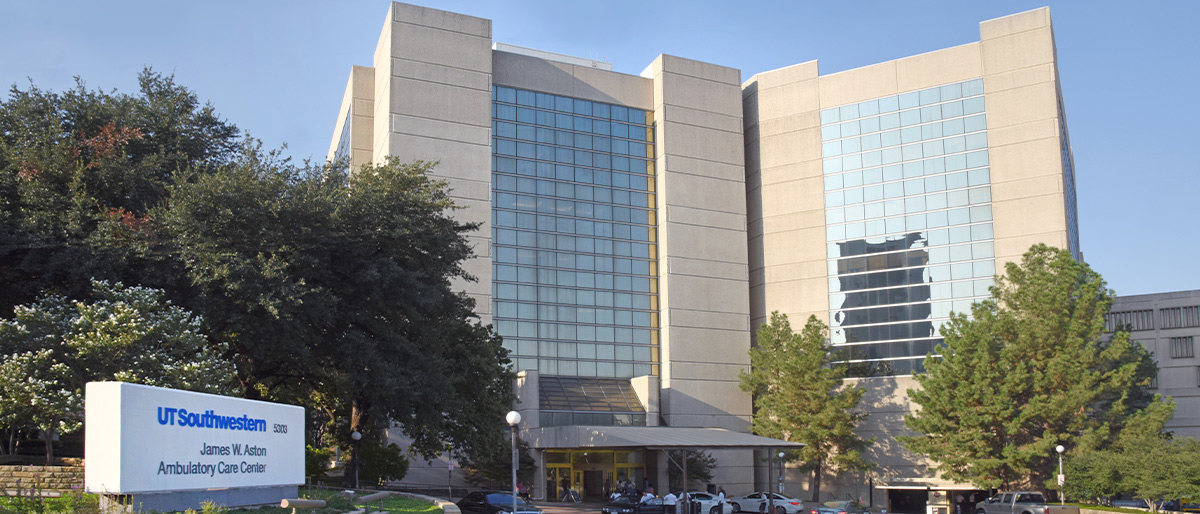 An extensive renovation project on the ninth floor of the James W. Aston Ambulatory Care Center is optimizing clinical research space for faculty, staff, and study participants.
The 14-month project involves refreshing and redesigning research space, work areas, and the patient lobby on the ninth floor into the new 12,684-square-foot Aston U-9 Clinical Research Unit.
The first phase began in October 2020 and was completed in June, enabling the relocation of the Clinical Research Unit (CRU) and the Neuroscience Translational Research Center (NTRC) to the ninth floor of the Aston Center in July. The second phase – expected to be completed in December – will open 38 new exam, procedure, and consult rooms dedicated to clinical research.
The expanded research facility will support the Dallas Heart Study as well as clinical studies from the Departments of Internal Medicine, Physical Medicine and Rehabilitation, Obstetrics and Gynecology, Urology, Surgery, and others.
The improvements optimize clinical research facilities for faculty and staff as well as make the research experience more comfortable for participants, said John D. Beaver, M.P.A., M.Ed., CCRP, Assistant Director of Clinical Research Operations in the Office of Clinical Research. For example, state-of-the-art medical equipment and a new specimen prep room will help ensure positive results for UTSW community members conducting clinical research. In addition, dual-energy X-ray absorptiometry (DEXA) imaging services – which are used to measure bone density – will also be available to clinical researchers.
"The UTSW research community is committed to providing innovative solutions through the everyday practice of clinical trials," Mr. Beaver added. "The new Aston U-9 Clinical Research Unit provides a positive environment for our patients, Principal Investigators, and study teams to conduct clinical research to advance tomorrow's medicine today."