Virtual reality: Medical School pivots to engage new students with unconventional orientation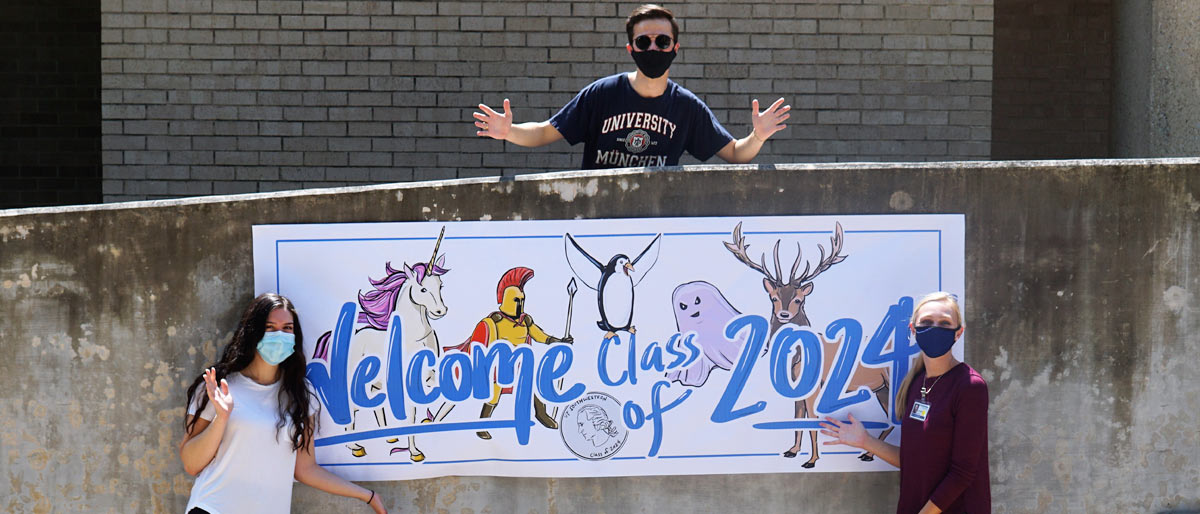 In February, academic leaders at UT Southwestern began to heed troubling reports about the spread of COVID-19 and its impact. Proactively, they prepped for a shift that resulted in the entire Medical School Class of 2024 being welcomed through a virtual-reality style of summer orientation.
"Orientation looked and felt a lot different this year," said Dr. Melanie S. Sulistio, Associate Dean of Student Affairs at the Medical School. "We had to recognize that if everything was going to be virtual, we needed to be innovative.
"Our program leaned heavily on the flipped-classroom model; give them the material to review and absorb ahead of time, and reserve the face-to-face time for interactive learning and questions," said Dr. Sulistio, also an Associate Professor of Internal Medicine.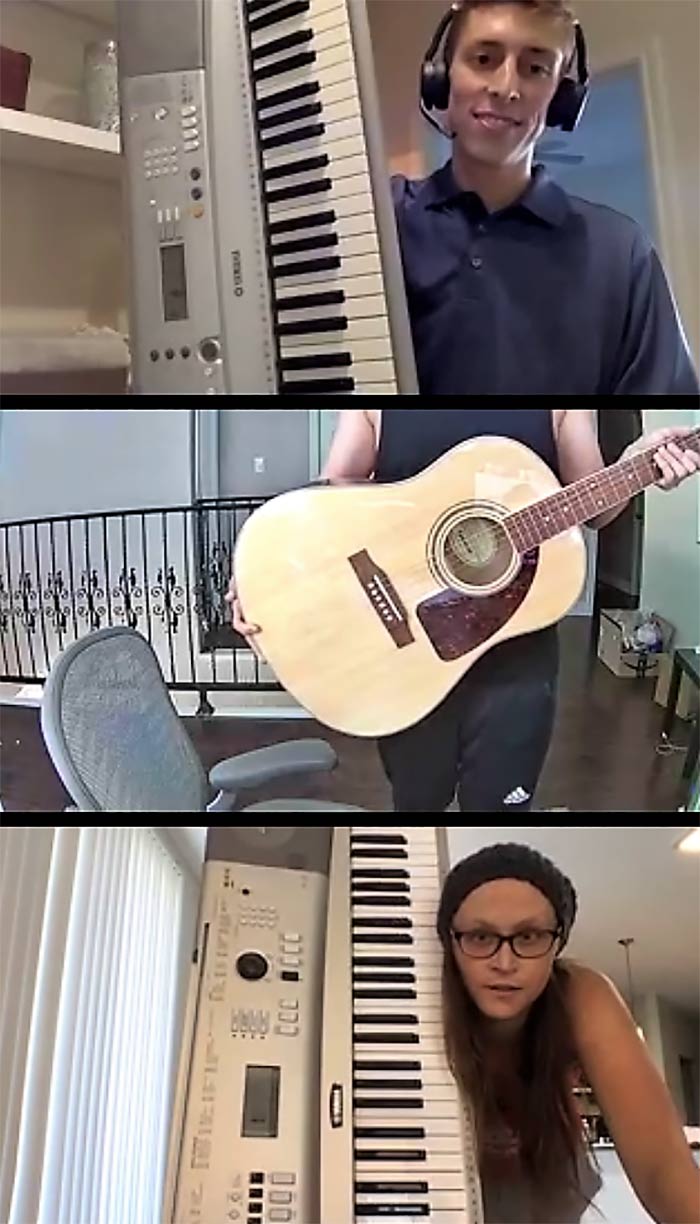 Normally, the weeklong August orientation is filled with face-to-face presentations, shared meals and plenty of in-person downtime for the students to get to know their first-year colleagues, culminating with an overnight immersion camp led by peers from other classes and Suzi Smith, Director of Student Life. This year's virtual orientation, on the other hand, was preemptively pivoted with the COVID-19 pandemic and delivered as much welcome and interaction as virtual learning would allow. Important information, such as the available support groups for students on campus, was integrated with socialization, including playful events like the Battle of the Golden Stethoscope team competition. The one in-person activity focused on the students' entry into the medical profession with a hands-on, fully-cloaked PPE small-group Basic Life Support experience in the Simulation Center.
"Anytime there is a significant change, there are going to be challenges needed to be overcome," said Dr. Christopher Faulkner, Director of Educational Technology and Assistant Professor of Health Care Sciences and Research. "There were many components of orientation that had to be completely rethought to ensure the incoming students were receiving the information and engagement they needed. Dr. Sulistio emphasized the goal of that week was for it to feel as lively, engaging, and informative as possible. To accomplish this, the sessions and events were designed to allow students to meet as many of their new classmates as they could online."
Despite the sheer volume of digital material presented to them, incoming students appreciated the scope, detail, and care provided by UTSW faculty, staff, and fellow students.
"The most important aspect of orientation for me was the tone of encouragement, support, and positivity that was established through all the sessions," said Lillian Carter, an Argyle native and Baylor University graduate who has been elected co-President of the Class of 2024.
First-year student Molly Schlamp of Southlake got an early peek by participating in February's pre-pandemic live MS0 welcoming event. The graduate of UT Austin was doubly impressed during orientation.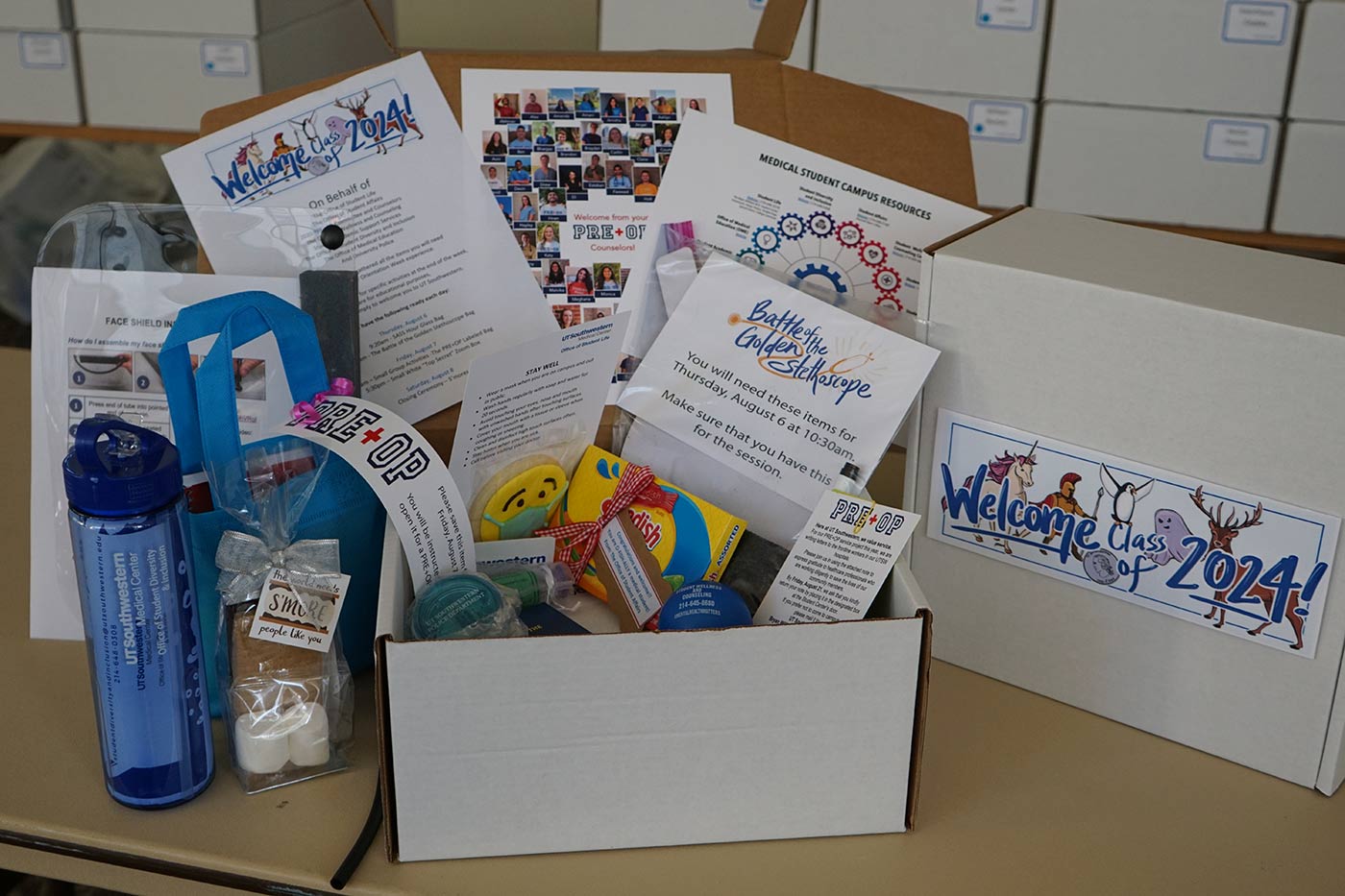 "Dr. [Shawna] Nesbitt gave a very insightful presentation about the Dallas community, its demographics, the ways that socioeconomic and sociocultural factors impact community members differently, and how these matters will be important to us as future care providers," Ms. Schlamp said. "It was so important to be reminded that we are privileged members of this community who are well-positioned to serve our neighbors in many ways."
Mike Bosh, who grew up in China near Shanghai, graduated from Case Western Reserve University in Cleveland, Ohio, and arrived on campus from Seattle. "I didn't know what to expect coming in, given that everything was going to be virtual, so I felt anxious and excited at the same time," said Mr. Bosh, co-President of the Class of 2024. "I appreciated the variety of events that were put together for us by the administration and the upperclassmen, so while there was a lot of information given during the orientation week, I felt that it was balanced with breaks and changes of pace in different activities."
The students also stressed the importance of hearing from other peers, like Courtney Newman, who is in her second year and on the M.D./M.P.H. track offered through the Medical School and UTHealth School of Public Health. "We really wanted to communicate that the administration and older medical students are all truly here for them," Ms. Newman said. "The PRE+OP Committee has created a new one-on-one 'buddy' program between upperclassmen and incoming first years that has been really positively received. In medical school, it is important to lean on your classmates because they are the only people who can really relate to what you are going through."
Faculty members such as Dr. Blake Barker and Dr. Preston Wiles, meanwhile, were struck by the incoming class's adaptability and enthusiasm, as well as with the success of an orientation cycle forced to go virtual.
"The greatest challenge was creating an experience during which they could get to know us, and most importantly, get to know each other," said Dr. Barker, Associate Dean for Student Affairs and Associate Professor of Internal Medicine. "Dr. Sulistio did a fantastic job of creating ways to help them interact with each other, albeit virtually, while also balancing the risk of 'Zoom fatigue.'"
Dr. Wiles, Assistant Dean for Student and Resident Mental Health and Wellness, said that while the class's virtual orientation allowed its members to connect and pivot to virtual learning, he looks forward to the day when they can be together in person.
"Our need for interpersonal connection is a core aspect of our human existence and can never be thrown out with the bathwater," noted Wiles, a Professor of Psychiatry. "When the time comes, this class will be with each other, without masks and closer than 6 feet apart. This moment will be wonderful."