Class of 2020: Student Spotlights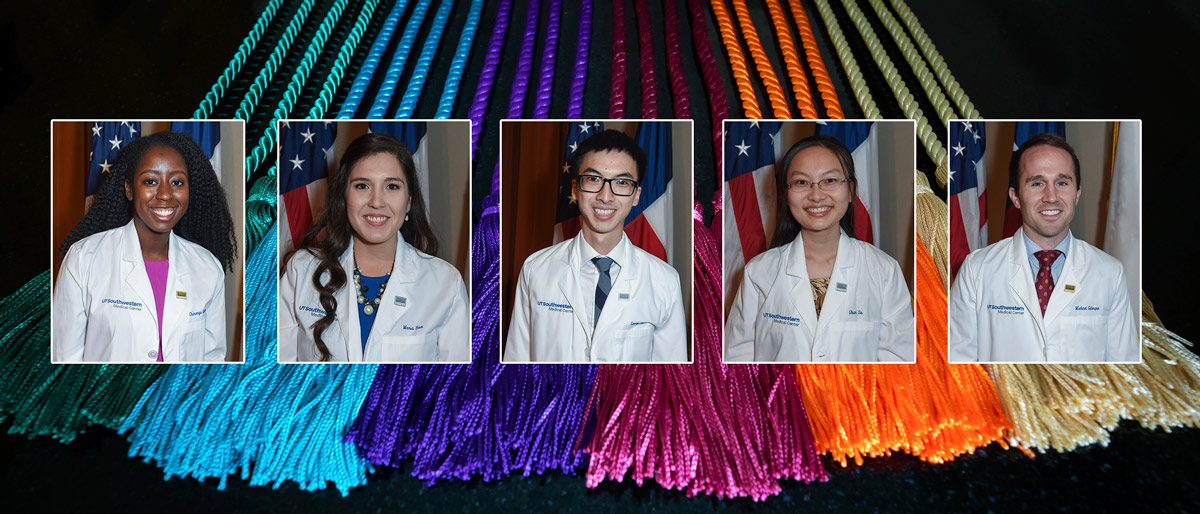 As graduates of the Medical School Class of 2020 prepare to launch their careers as doctors this summer, Center Times Plus celebrates this educational milestone. We talked to five graduating medical students about their special talents, significant medical school experiences, and challenges they've overcome that have shaped them. We are grateful to them for sharing their stories!
---
---
Witnessing humility: Dr. Maria Box
"You learn to adapt to the scenario you are given."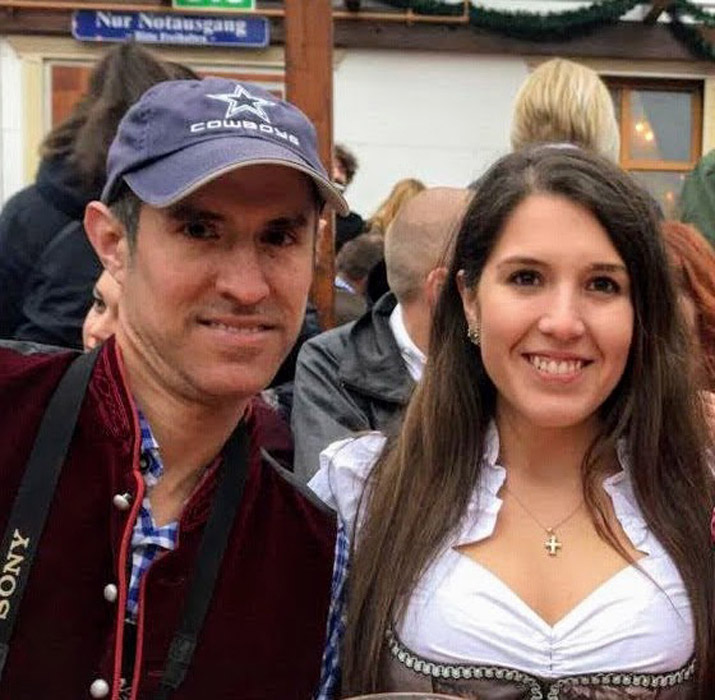 Pivotal experience: Acting as her brother's caregiver
Residency program: UT Southwestern, Emergency Medicine
During her first year at UT Southwestern Medical School, it wasn't uncommon for Dr. Maria Box to crisscross the street between lecture halls and William P. Clements Jr. University Hospital. Although she hadn't yet started clerkships, the hospital had already become a place where she spent hours sitting with her brother, Ruben Box, a former UTSW dialysis patient.
"Whenever he was in the hospital, I would spend the night there and get ready in the morning to go right across the street to be a student. Then once the lecture was over, I'd cross the street again to go back to the hospital to be with my brother and study there," Dr. Box said.
At age 35, Mr. Box was diagnosed with Type 1 diabetes, which has a typical onset in adolescence. The disease had already wreaked havoc on his body as he suffered from the digestive condition gastroparesis. Eventually, he would need a kidney transplant.
His sister became his full-time caregiver, taking him to dialysis three times a week. The treatment can last up to four hours a session.
"Luckily during the first year of medical school, lectures are structured so you can view them remotely," she said. "So my schedule allowed me to be the one to take him to dialysis since my mom was at work."
Dr. Box supported her brother for about nine months through dialysis. During her second year of medical school, the Boxes' cousin donated a kidney for the transplant, but Mr. Box suffered complications that affected his speech and required neurological rehabilitation. Since then, he has nearly recovered from transplant complications.
While the dual roles of caregiver and student were challenging, Dr. Box values the many lessons she learned from the experience. One of those is the importance of listening to a patient about their experience; also, the importance of humility in dealing with patients with chronic diseases, who may understand their diseases differently than as expressed in textbooks.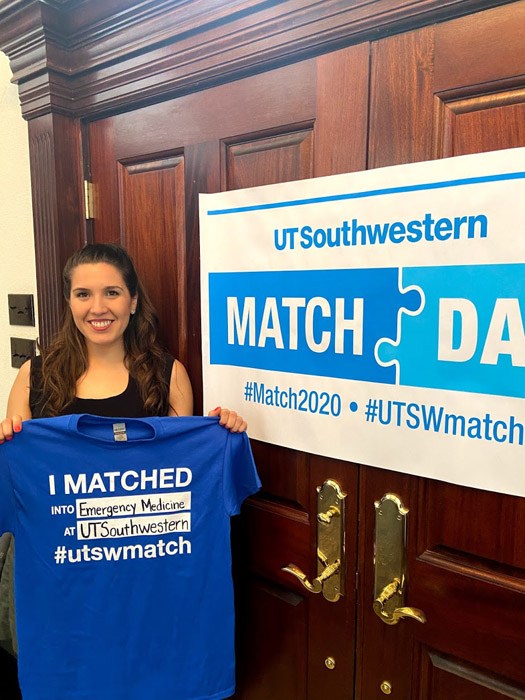 "I think more than anything, it will make me a better physician," she said.
Dr. Box was influenced to become an emergency medicine physician after her father died of a heart attack when she was 6. Her brother's health battle reaffirmed her decision.
"I think the relationship between patients and emergency medicine doctors is powerful, given the vulnerability and fear that patients bring to the ER," she said. "I've experienced doctors express: 'I will be here with you and I will take care of your pain.' That humility and compassion I've truly appreciated and I would like to do that for patients."
Climbing a different path: Dr. Michael Gillespie
"Having balance is important, especially during the most stressful times."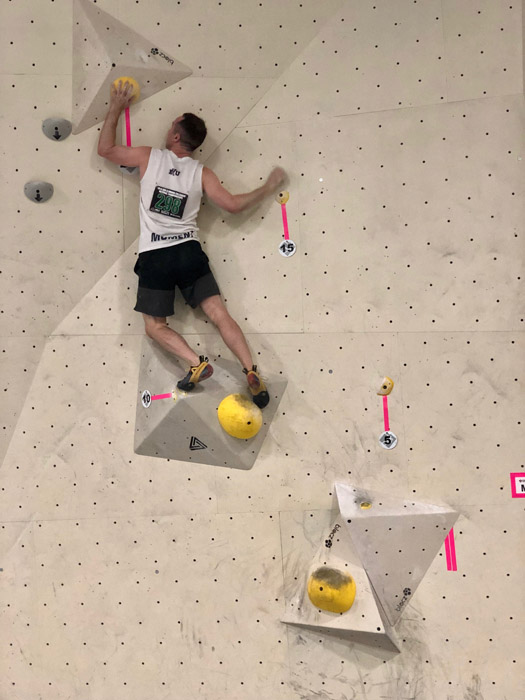 Career plans: Biotech and life science business
Special talent: Competitive rock climber
For most people, relaxing from the stress of daily life probably doesn't involve scaling rock walls. But climbing is what Dr. Michael Gillespie does to let off steam each week.
"It was a great release from the stress of med school, and even during times such as my Step exam prep (a medical licensing exam), I was still climbing pretty regularly," Dr. Gillespie said.
He started indoor rock climbing when he moved to Texas to attend UT Southwestern. It was a switch from outdoor climbing in the Rocky Mountains as a college student in Utah. After making the change to indoor rock climbing, he started competing in bouldering events.
"Bouldering is a type of free climbing on shorter walls without ropes or equipment," he said. "It's very technical and measurable, and feels more like a competitive sport to me, which I really like."
Judging is based on the quantity and difficulty of routes climbed during a set amount of time. As an MS2, he placed in the top 50 climbers of the USA Climbing Collegiate South Region, and later, as an MS3, he represented UT Southwestern at USA Climbing Collegiate Nationals, placing in the top 125 bouldering climbers in the nation.
After graduation, he plans to continue competing while he pursues a career on the business side of medicine. Rather than enter residency, he wants to help build biotech and life science companies.
"I was exploring various business roles in medicine from day one of medical school. So it didn't take long to discover my passion for building companies with high impact potential," Dr. Gillespie said. "Sure, there are shorter ways to break into the business world, but I don't regret it. My medical background has already proved invaluable as I pursue this career path."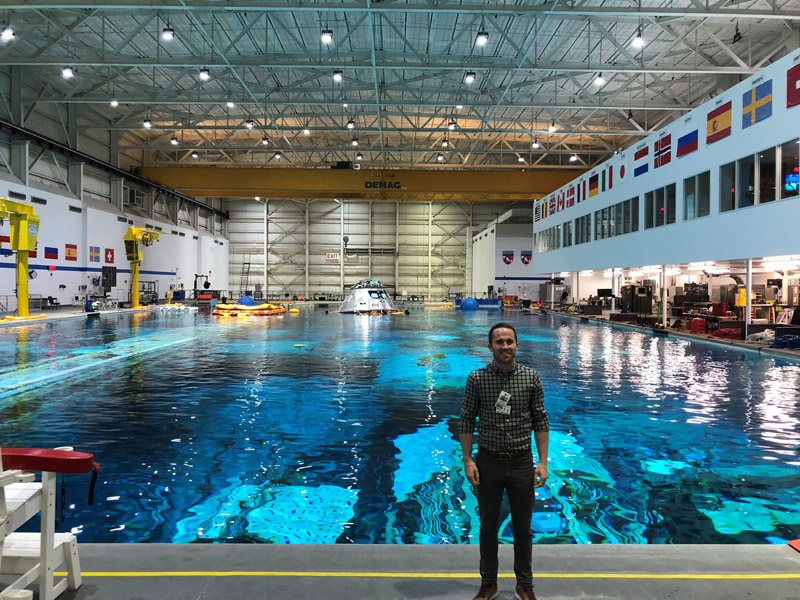 As a medical student, he completed internships that gave him experience in both clinical medicine and product development. That included clerkships in global health in Rwanda and aeromedicine at NASA. The latter allowed him to assist in research on spaceflight-associated neuro-ocular syndrome with Dr. Benjamin Levine, Professor of Internal Medicine. Dr. Gillespie is an inventor on several patents for medical devices in this field.
"I'm passionate about building companies that create positive impact on human health," he said.
Indomitable spirit: Dr. Larry Huynh
"It's nice to go to a place and focus on taekwondo and have a hobby that allows you to watch yourself grow."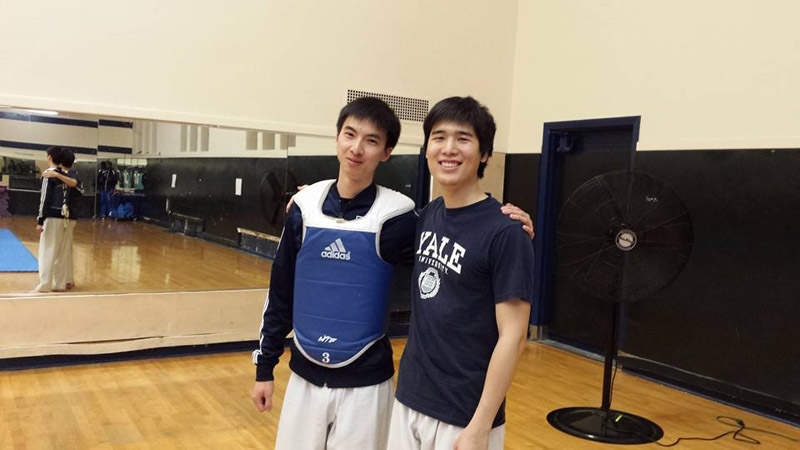 Residency program: Baylor University Medical Center, Internal Medicine
Special talent: Taekwondo black belt
In 2006, when he was 14, Dr. Larry Huynh stepped into a gym in his hometown of Spring, Texas, to begin training in taekwondo for the first time. And it was a big switch for the studious kid, who preferred books to sports, to have kicks come flying at his head.
"Most of my life I had been an indoorsy person who read a lot and focused on school. But when I tried taekwondo, I got a very different feeling from kicking and sparring with people. I just fell in love with the sport and have been doing it ever since," Dr. Huynh said.
He took a crack at athletics at the behest of his pediatrician, who hoped physical activity would help to lower his blood pressure. Fourteen years since finding his passion for the sport, he is now working toward earning his second-degree black belt.
"Taekwondo training is very time intensive, but I think it's always important to carve out time in your week for activities you enjoy, especially if it benefits your physical and mental well-being," he said. "I feel so healthy and happy after each workout."
Dr. Huynh competed in the full-contact sport in college, and in medical school he served as an instructor and Vice President of the UT Southwestern Taekwondo Club. He helped choreograph a taekwondo demonstration for the 2017 UT Southwestern Multicultural Show.
Taekwondo has five tenets: courtesy, integrity, perseverance, self-control, and indomitable spirit. All of these, Dr. Huynh said, are easy to relate to other areas of life.
"The one that speaks to me the most is indomitable spirit because I think the idea behind it is that no matter what life throws at you, you can't let your spirit be oppressed," he said.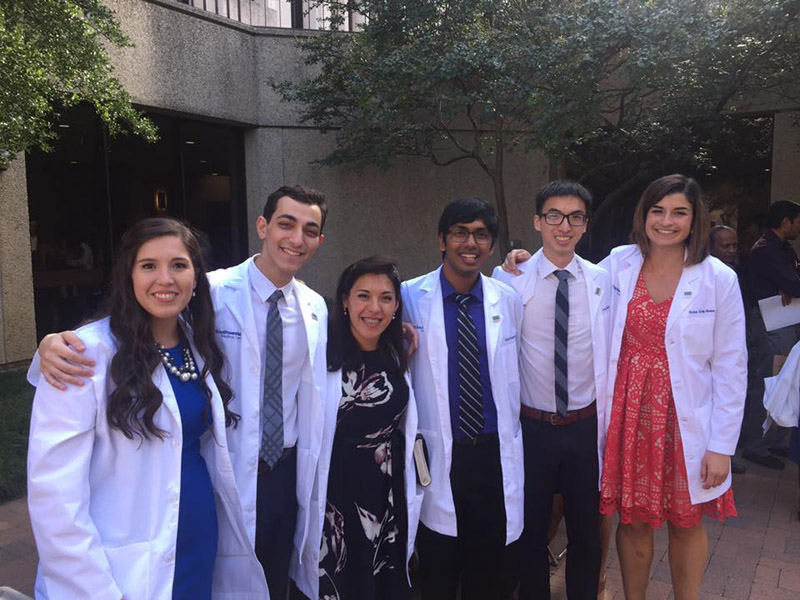 Now as he's set to begin his internal medicine residency at Baylor University Medical Center, he said the structure of the intensive training he puts forth in the gym will push him forward professionally.
"Taekwondo teaches you a lot of humility because every time you go to class you always receive feedback on what you need to improve on," Dr. Huynh said. "I think that translates professionally because there is always something to learn in medicine. So, if you're open-minded to that, then you're going to be the best physician you can be."
Learning from trying times: Dr. Chinonye Imo
"Going into obstetrics and gynecology feels like a calling. I want to care for people who can't care for themselves and advocate for them."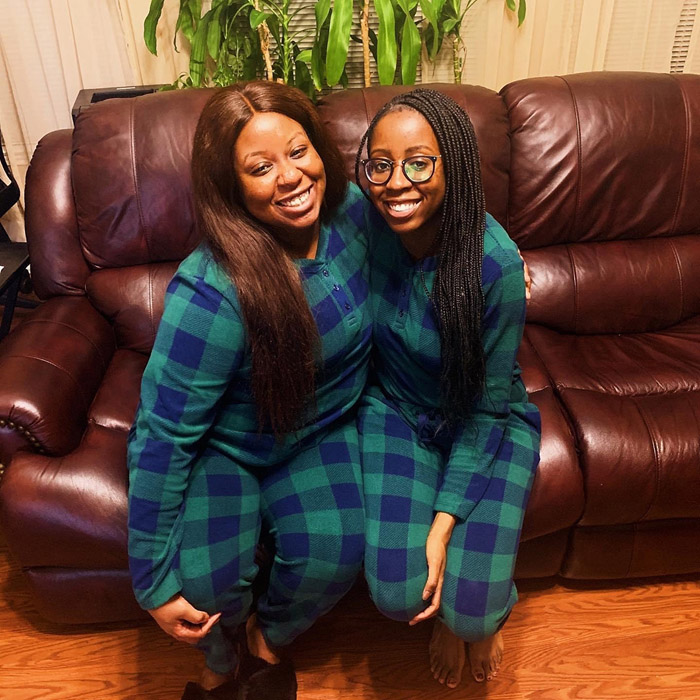 Pivotal experience: Death of her sister, Nneoma Imo
Residency program: UT Southwestern, Obstetrics and Gynecology
Eighteen months into medical school while on her internal medicine rotation, Dr. Chinonye "Nonye" Imo learned a valuable lesson that would later help her support her older sister, Nneoma Imo.
Nneoma was diagnosed with pulmonary synovial sarcoma in 2018. After undergoing chemotherapy, she went into remission – but the cancer returned in the fall of 2019. She died in February at the age of 27.
"When I look back on medical school, I think my sister's health challenges really shaped my experience because it was in the background for a large portion of my time," Dr. Imo said. "Because of this, I spent a lot of time learning as much as I could because it really put into focus that not only will patients need me, so does my family."
In addition to bolstering her sister's spirits, Dr. Imo said it was important for her to be a source of information. She recalled an experience she had in a palliative care family meeting during her internal medicine rotation that taught her how to display compassion and empathy.
"I feel privileged to have been able to sit in on those meetings with families because I learned how to properly discuss end-of-life care. That was a blessing because it really helped me later on with my sister and it helped me understand what it looks like for a doctor to be compassionate," she said.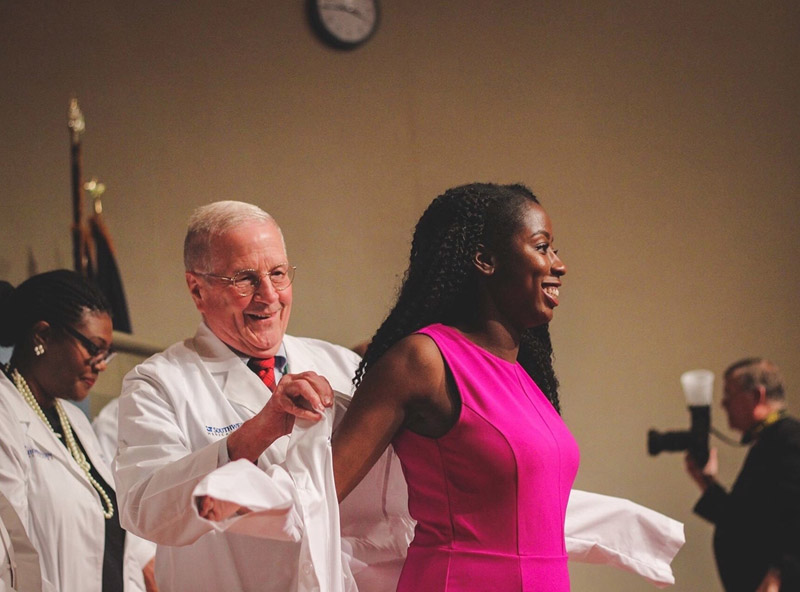 Now as she moves into her life as a physician in just a matter of weeks, she said it's crucially important to lead with empathy and be a patient advocate. In particular, she developed a passion for addressing issues of access to affordable medical care and health care disparities, especially those that impact black women.
"Going into obstetrics and gynecology you hear about the disproportionate rate of morbidity and mortality among black women regardless of socioeconomic status. I think going into obstetrics/gynecology is a way for me to combat that," Dr. Imo said.
Whether it's through political engagement or other advocacy work, she plans to find ways to address those challenges.
"I can't imagine a career where I am not fighting for people who don't have access to the care they deserve," she said. "That was one of my main motivating factors to go to medical school."
Melding music and medicine: Dr. Shan Su
"Music and medicine are the two things I love the most, so they mesh well for me."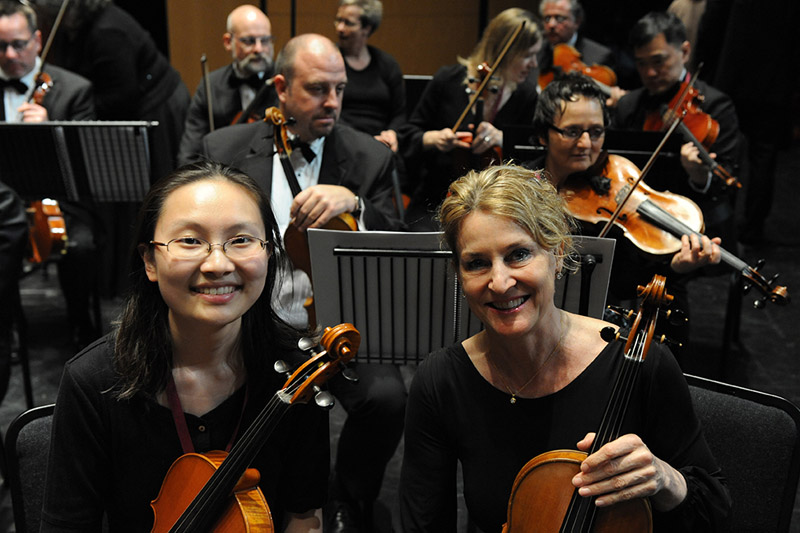 Residency program: UT Southwestern, Radiology (Preliminary-Internal Medicine, UC San Diego Medical Center)
Special talent: Viola
Dr. Shan Su has played the viola since the fifth grade – so even a busy medical school schedule has not separated her from music. She's also been able to share her passion with international audiences.
In March 2018, as a second-year medical student, Dr. Su traveled to Dubai to play in a World Doctors Orchestra (WDO) concert that was attended by seven sheikhs from the United Arab Emirates. While she previously was part of local and national orchestras and performed at Carnegie Hall, the Dubai experience was unique.
"That was pretty cool to see the sheikhs lined up sitting together," she said.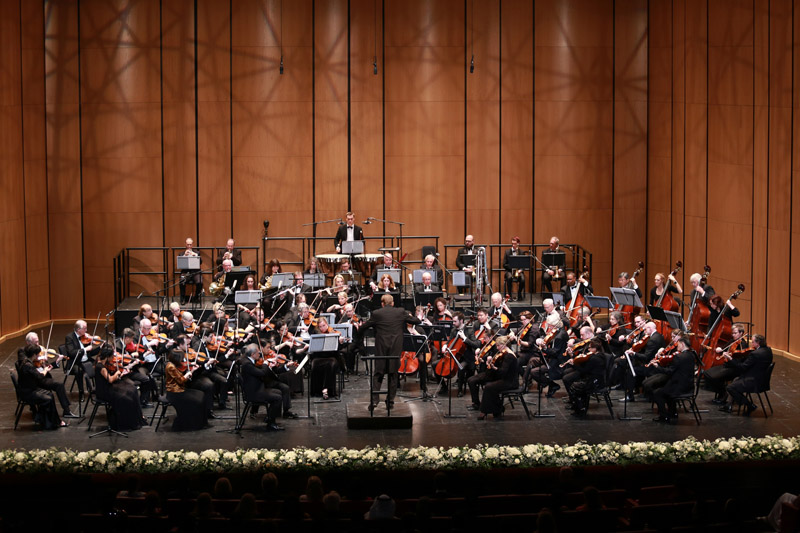 The WDO brings together international doctors, dentists, and medical students to play classical music for global concerts up to four times a year. (The multiday gatherings also include "medical master classes" led by the group's physicians that cover varying health care topics.)
Committing to the concert that year was tricky since it fell around the time of her first clinical rotation. She said pediatric clerkship leaders were supportive and allowed her to take off that week and complete her rotation during spring break.
"The clerkship director was very flexible; I was not expecting a 'yes,' but I was very lucky in that way," she said appreciatively.
In Dubai, the orchestra was made up of about 100 musicians; Dr. Su was the only student among attending physicians.
"I kind of imagine them as future versions of myself because a lot of them were involved in youth ensembles and now they are practicing doctors who maintain amateur or sometimes professional music careers on the side," she said. "And that is something that I aspire to do."
The Dubai concert did include one familiar face from UT Southwestern, Dr. Sing-Yi Feng, Associate Professor of Pediatrics and a violinist. At UTSW, Dr. Su and Dr. Feng perform in the Boulanger Quintet along with faculty members Dr. Lakshmi Ananthakrishnan, Assistant Professor of Radiology, violin; Dr. Matthew Lewis, Assistant Professor of Radiology, cello; and former faculty member Dr. Noah DeGarmo, piano.
While she expects to have less time for playing music during her residency, viola will remain a passion, she said. After completing her preliminary year at UC San Diego Medical Center, Dr. Su looks forward to returning to UTSW and playing with the Boulanger Quintet again and in the future joining another WDO concert.