Halm appointed inaugural holder of Raminder Kumar Distinguished Professorship in General Internal Medicine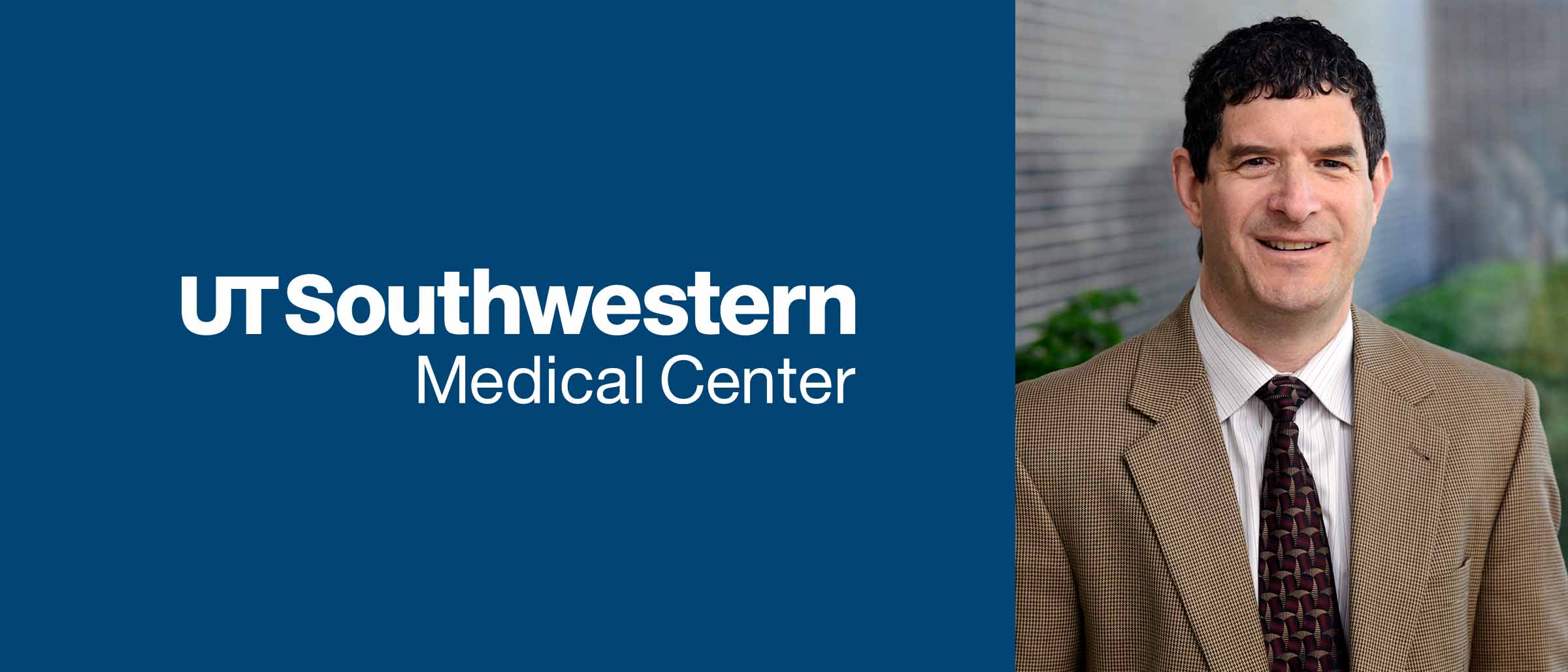 Dr. Ethan Halm was drawn to internal medicine by the intellectual challenge of diagnosing and treating a broad range of conditions. He ultimately chose to become a general internist because the specialty focuses on "all of you," he said.
"There is a lot of satisfaction in being able to manage a large number of clinical conditions, develop long-term relationships with patients, and help them live healthier lives by managing their existing medical conditions, as well as counseling them on ways to prevent future problems," said Dr. Halm, Chief of the William T. and Gay F. Solomon Division of General Internal Medicine and Professor of Internal Medicine and Population and Data Sciences.
In recognition of his efforts, Dr. Halm has been appointed the inaugural holder of the Raminder Kumar, M.D. Distinguished Professorship in General Internal Medicine. The endowment was recently established by the family of Dr. Kumar in celebration of her birthday and as a tribute to honor her previous service as a UT Southwestern faculty member for almost 20 years.
"I am very honored and humbled," Dr. Halm said. "Dr. Kumar made long-standing contributions to UT Southwestern as the founding Chief of General Internal Medicine at the Dallas Veterans Affairs Medical Center, where she recruited 11 faculty members, including several who are now academic leaders at UTSW and beyond."
Dr. Vinay Kumar, also a former UTSW faculty member and now a Pathology Professor at the University of Chicago's Biologic Sciences Division and Pritzker Medical School as well as Dr. Raminder Kumar's husband, said his family established deep academic and personal relationships with UT Southwestern.
"Our affections and respect for UTSW did not abate after we left Dallas. So, when it came time for our family to give something back, we decided to establish this distinguished professorship," Dr. Vinay Kumar said. "We are delighted that Dr. Halm will be the inaugural holder. Although my wife was trained as a hematologist, she chose to work as a general internist for the very same reasons that Dr Halm did. So it is a wonderful match."
The endowment will help support new research and educational activities in General Internal Medicine at UTSW and the VA Medical Center, he added.
A general internist, Dr. Halm provides preventive care and manages adult patients with multiple chronic conditions. His research focuses on improving cancer screening and early detection among underserved patients in Dallas County. His team also specializes in using electronic health record data to predict and reduce the risk of hospital readmissions as well as undiagnosed diabetes or prediabetes, among other adverse events. "All of these efforts have a strong focus on reducing the large disparities in health that have most recently been laid bare by the COVID-19 pandemic," he said.
Dr. Halm received his medical degree from Yale School of Medicine, an M.P.H. from Harvard University, and an MBA from the University of Tennessee. Following residency at the University of California, San Francisco, he completed a general internal medicine and health services research fellowship at Massachusetts General Hospital. He was recruited to UTSW as General Internal Medicine Division Chief in 2008.
Dr. Halm said he is especially gratified that some of his team's most effective interventions to reduce hospital readmissions and improve colon cancer screening that started as research grants have been sustained as part of health system practice.
"So much health care, including how we screen for and manage cancer and chronic diseases, has been severely disrupted by COVID-19," he said, "so future work will need to figure out better ways to deliver care using a variety of virtual modalities like telehealth, mailings, and online health education."