Part acting coach, part medical skills teacher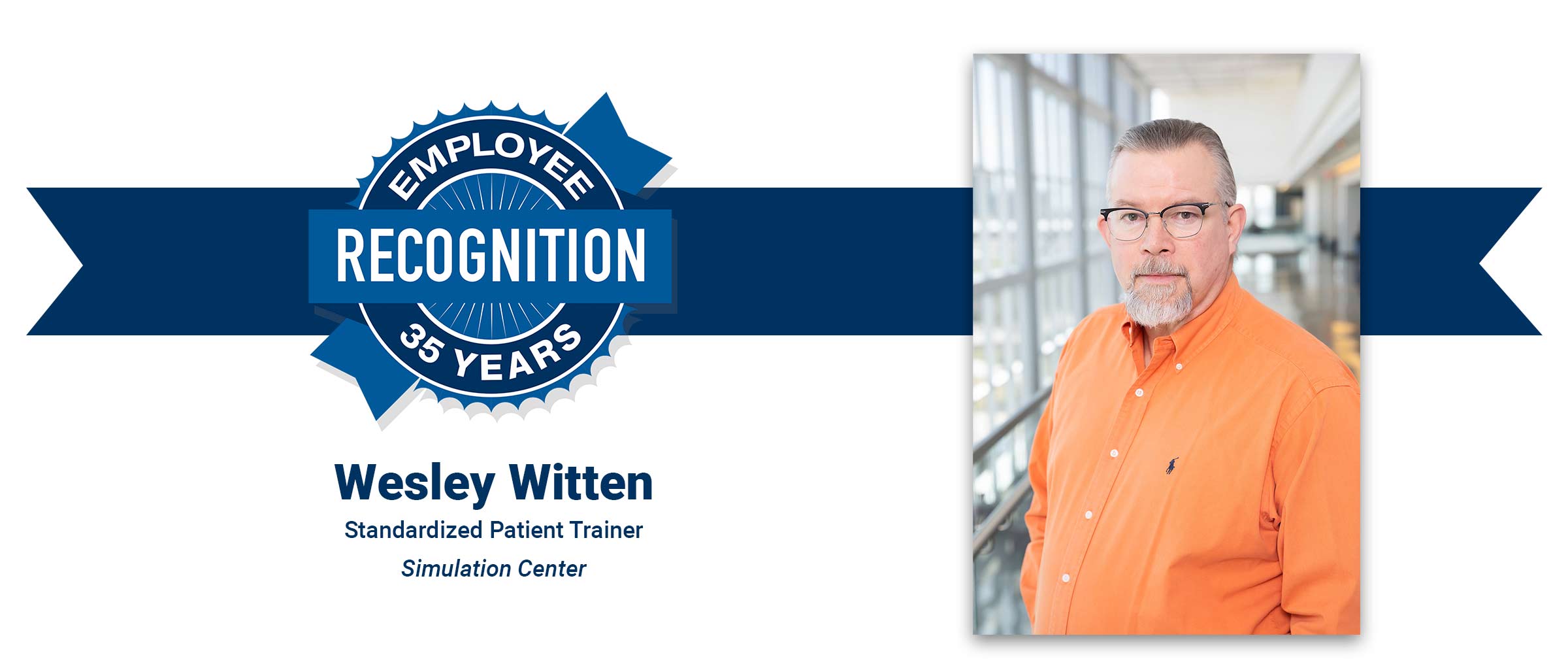 Wesley Witten's official job title might be "Trainer," but his duties include that of teacher, coach, and experienced mentor as well.
Mr. Witten is tasked with preparing UT Southwestern's rotating cadre of "standardized patients" – campus employees who are not actual patients. These "patient" actors present mock symptoms to learners who then try to identify and diagnose various illnesses, diseases, and medical conditions called for in UT Southwestern's Simulation Center, one of the largest in the country.
"I'm the standardized patients' acting coach in a way," he says. "We're testing students on their clinical skills. They have to gather information about our standardized patients. The medical students have to ask them about what they are experiencing, and our 'patients' are trained to give symptoms according to their ailments, so a good memory helps."
Mr. Witten joined the UTSW community in 1984, initially working for General Services "doing a little bit of everything, mostly in Printing Services," he recalls.
Soon, however, he began working as a standardized patient himself in his spare time. It wasn't long before he was asked to teach others how to best represent "patients" to aspiring medical professionals.
"I've never met a stranger and I'm always willing to lend a hand," he says of the opportunity that turned into a job title. "The best part of my work continues to be the people I get to meet and train. And I'm still energized every day that I'm at UT Southwestern and just how much it has grown over the years; it's great being on a winning team."
Since September 2018, the standardized patients have worked in the 49,000-square-foot Simulation Center. The West Campus facility has efficiently consolidated training while making life easier for Mr. Witten.
"It's state-of-the-art and very convenient, with everything in one place," he says. "We don't lose students and we don't lose 'patients' disoriented on campus."
Mr. Witten likes watching all the local sport teams and is a lifelong fan of them all. He also plays a little golf when he can and enjoys viewing a good movie.