A passion for exceptional patient caregiving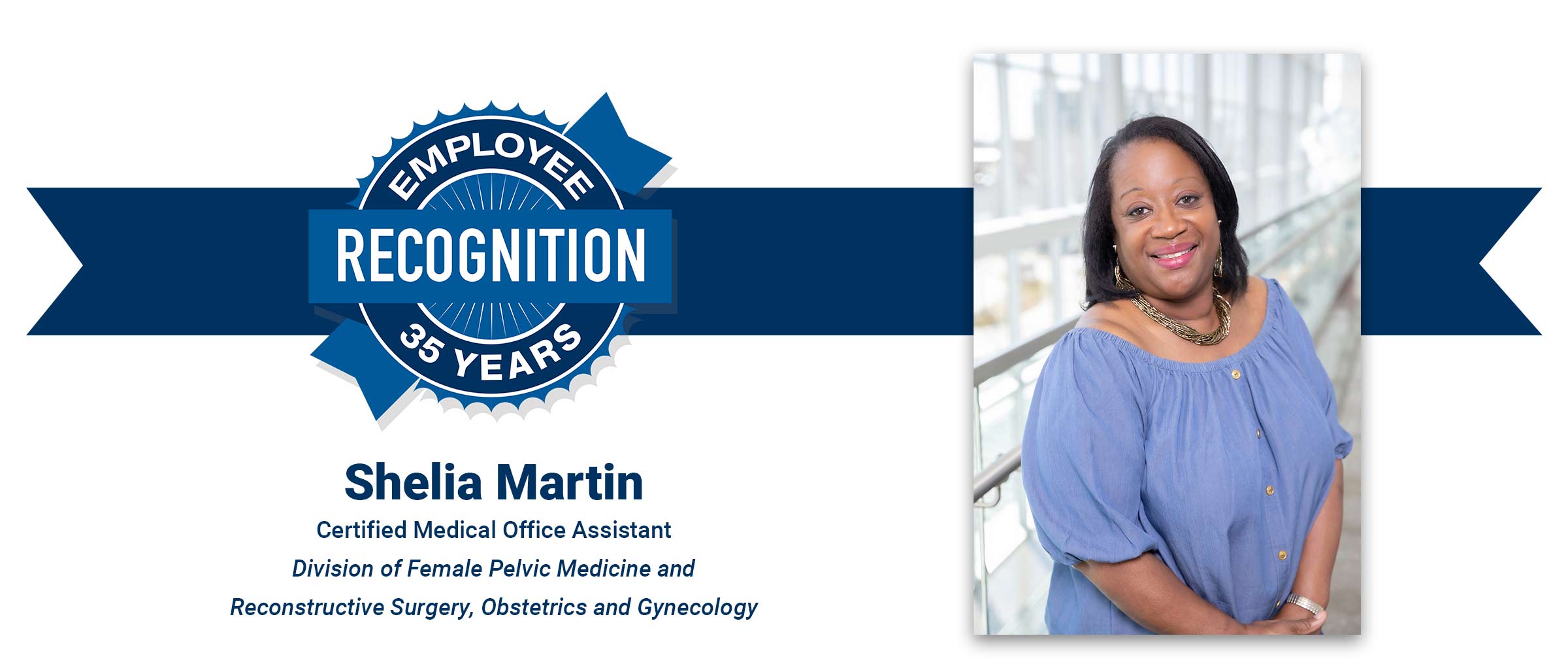 Since her junior year of high school, Shelia Martin has dedicated over 70,000 hours of care and customer service to the patients of UT Southwestern.
Ms. Martin began her career at UTSW in 1984 as a Research Technician in Biochemistry-Pharmacology through a work program at school. Fifteen years later, she transferred to the Department of Obstetrics and Gynecology, where she recently worked as a Certified Medical Office Assistant. Recently retired, Ms. Martin escorted patients to exam rooms and performed tasks such as conducting previsit interviews, measuring vital signs, and documenting information.
"I truly enjoyed interacting with patients and their loved ones," Ms. Martin says. "I have a passion for patient care. I got so energized when I came to work and saw a patient's health improving and their smiling face."
She describes herself as friendly, outgoing, conscientious, and honest. A testament to her comical side, she laughs at a "hairy" situation she remembers with Dr. David Miller, Professor of Obstetrics and Gynecology.
"I walked in Dr. Miller's office once and my wig fell off," she says. "It left me speechless, but I laugh at it now."
Her most rewarding memory was when she was recognized for her work ethic – twice.
"My manager nominated me for going over and beyond the Department's expectations during my 21 years with Ob/Gyn," Ms. Martin says. "I can honestly say I feel grateful, honored, and appreciated."
No longer working at UTSW, these days she enjoys attending movies and concerts, shopping, and spending time with her family. Her hobbies include bowling, walking, reading, and going to the gym.
As a meticulous person who loves to help, encourage, and motivate, Ms. Martin says her specialty is making people happy, driven by her desire to "see others as happy as me."