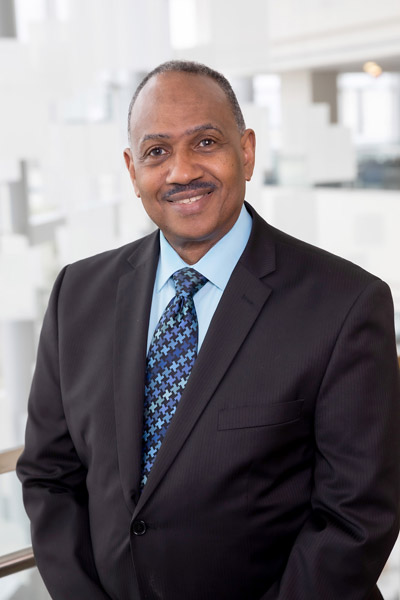 Associate Director, Ambulatory Facilities
Ambulatory Services Administration
First UTSW job: Central Supply Coordinator.
Best part of my job: I like being part of the planning team responsible for the construction, renovation, equipment procurement, and fit up of clinical facilities.
How co-workers describe me: Dedicated and supportive. During my upbringing, I was encouraged to give my best and to be respectful of others. I've always tried to employ these characteristics throughout my working career.
Recipe for success: I've always built relationships on being professional and approachable with people of all backgrounds, occupations, and skill levels. I find that people are more receptive when you treat them with respect and a smile.
What energizes me at work: Being in an environment whereby I can effect change. In all of my job positions at UTSW, I have been able to provide input and make decisions that directly contribute to the growth and overall mission of the Health System.
I'm really good at: Penmanship.
Hobby or passion: I'm a 19-year member of the Health Care Ministry at Friendship-West Baptist Church whose mission is to provide basic health screenings and health education to the congregation and local community in South Dallas.
Surprising fact: I've been a collector of R&B and jazz music since high school (45 rpm, vinyl albums, cassettes, CDs).