Mary Kathryn "MK" Adcock: 25 years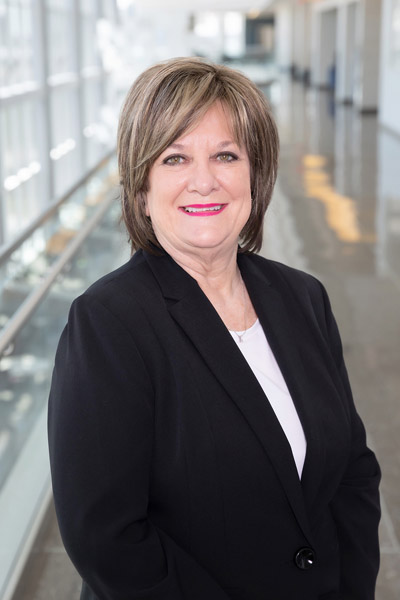 Administrative Associate
Simulation Center
First UTSW job: I remember interviewing for an Administrative Assistant position in Emergency Medicine with former Professor of Surgery Dr. Ellen Taliaferro, who just happened to be a cousin to a family I knew where I lived at the time in Oklahoma. Wow, it is a small world!
Best part of my job: My current position is with the Simulation Center in West Campus Building 3. This job is very interesting and exciting. It is awesome to see the many different things used to train medical students and residents.
How co-workers describe me: I have been described as having a "we-can-get-it-done" attitude.
What energizes me at work: With my job, there are always challenges and something new as we receive new medical students and residents each year.
Hobby or passion: I like to travel and look forward to doing more of that when I retire someday. I would like to go to Italy, Paris, and Germany, to name a few.