DOCS Program Scholar focuses on finding better treatments for a tough cancer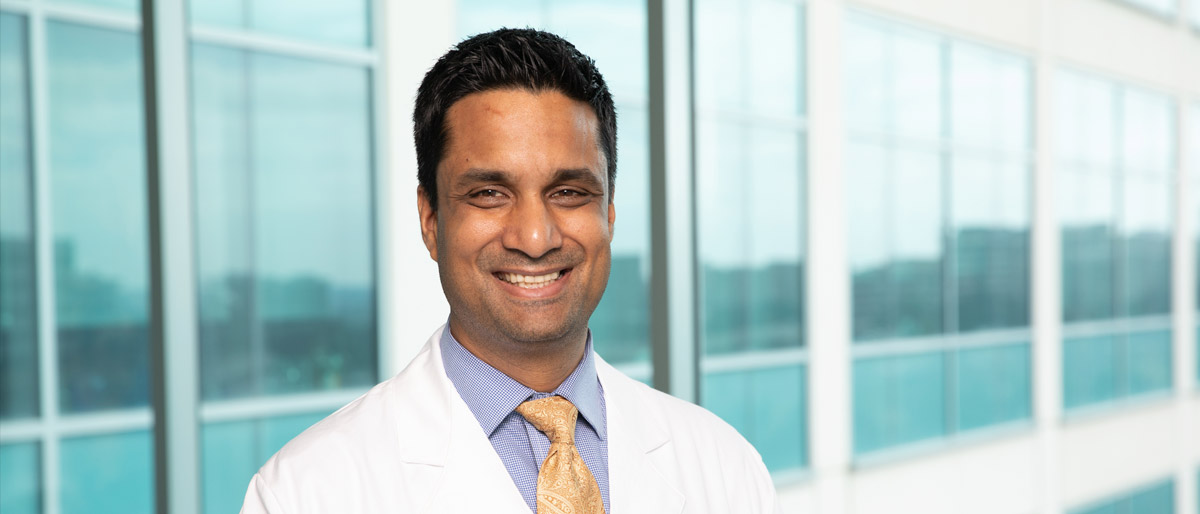 Dr. Ravikanth Maddipati studies pancreatic cancer, tumor metastasis, and pancreatitis in hopes of better understanding these diseases and discovering new treatments. His dedication to advancing patient care led to his recent selection as a 2019 UT Southwestern Disease-Oriented Clinical Scholar (DOCS).
Growing clinical research is the goal of the DOCS Program. UT Southwestern's 21 Scholars – who can receive as much as $1 million in support over four years – must have held the rank of Assistant Professor for less than three years and devote at least half of their time to research.
An Assistant Professor of Internal Medicine with a secondary appointment in the Children's Medical Center Research Institute (CRI) at UT Southwestern, Dr. Maddipati earned his medical degree at the Boston University School of Medicine. He then completed an internal medicine residency at Massachusetts General Hospital, followed by a gastroenterology fellowship at the University of Pennsylvania, where he stayed on as a faculty member until joining UTSW in 2019.
Dr. Maddipati, UTSW's newest Scholar, recently shared some insights into his background, perspectives, and goals:

When did your interest in medicine and research begin?
My research interests really began in college. While I had always been interested in biology, I decided to train as a computer and electrical engineer. This instilled in me a deep desire to understand how things worked at their most fundamental level, especially in the human body. My interest in research grew during medical school, where I had the opportunity to interact with and care for patients with a variety of disorders. I was fascinated by the pathophysiology of each disease and wanted to understand more about how these conditions developed and how treatments could be improved.

Why are your areas of investigation important to you?
Cancer is a leading cause of mortality and pancreatic cancer, specifically, has a dismal prognosis. Too often patients who develop pancreatic cancer are in the prime of their lives and have limited therapeutic options. My lab is interested in understanding how this disease develops and why it has such a high propensity to metastasize to different organs. Our goal is to not only understand the biology, but to also develop better treatments to improve patient outcomes for this deadly disease.

What does the DOCS Program mean to your research?
The Program has been an important source of funding and support. It has been vital to helping me start my laboratory and creating the infrastructure to conduct my research. Most importantly, it has afforded me the opportunity to explore novel ideas that I would have normally been unable to investigate.

Tell us more about yourself.
I am originally from Ann Arbor, Michigan, and went to undergrad at the University of Michigan. I have two wonderful children and a wife. In my spare time, I love to run, hike, travel, and spend time with my family.