In Memoriam: Dr. David Minna was a pioneer in use of musculoskeletal ultrasound in rheumatology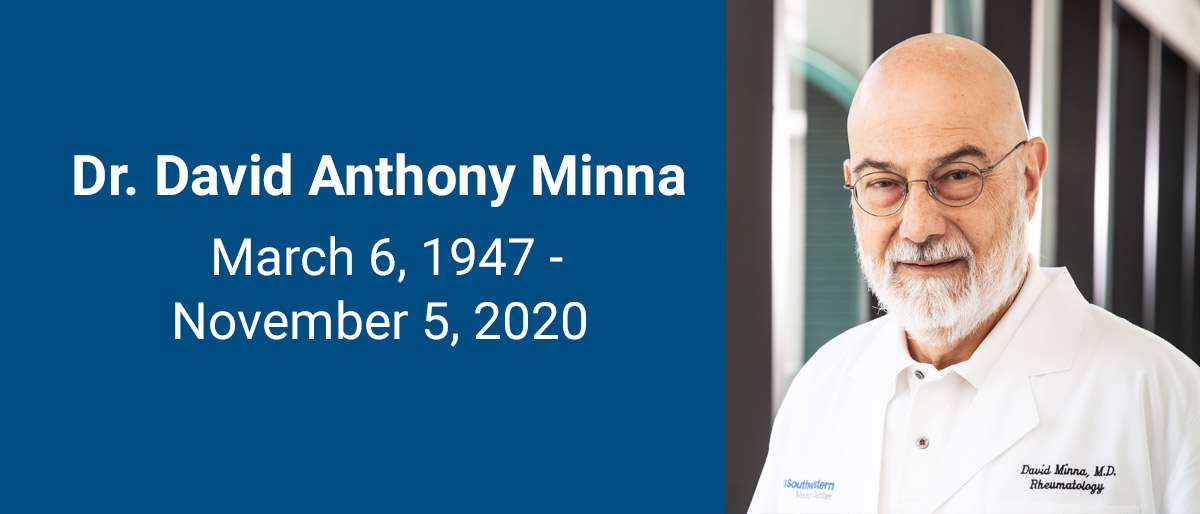 Dr. David A. Minna, Professor of Internal Medicine in the Rheumatic Diseases Division at UT Southwestern and a pioneer in incorporating musculoskeletal ultrasound into the specialty's clinical practice, passed away Nov. 5 after an extended battle with cancer. He was 73.
Dr. Minna was known as a devoted "clinician's clinician" and an outstanding educator who shared real-world knowledge drawn from more than 30 years of leading the largest private practice in rheumatology in Southern California. He came to UTSW in 2008, joining his older brother, Dr. John Minna, Director of the W.A. "Tex" and Deborah Moncrief Jr. Center for Cancer Genetics, Director of the Hamon Center for Therapeutic Oncology Research, and co-Director of the Experimental Therapeutics Program at the Harold C. Simmons Comprehensive Cancer Center, on the faculty.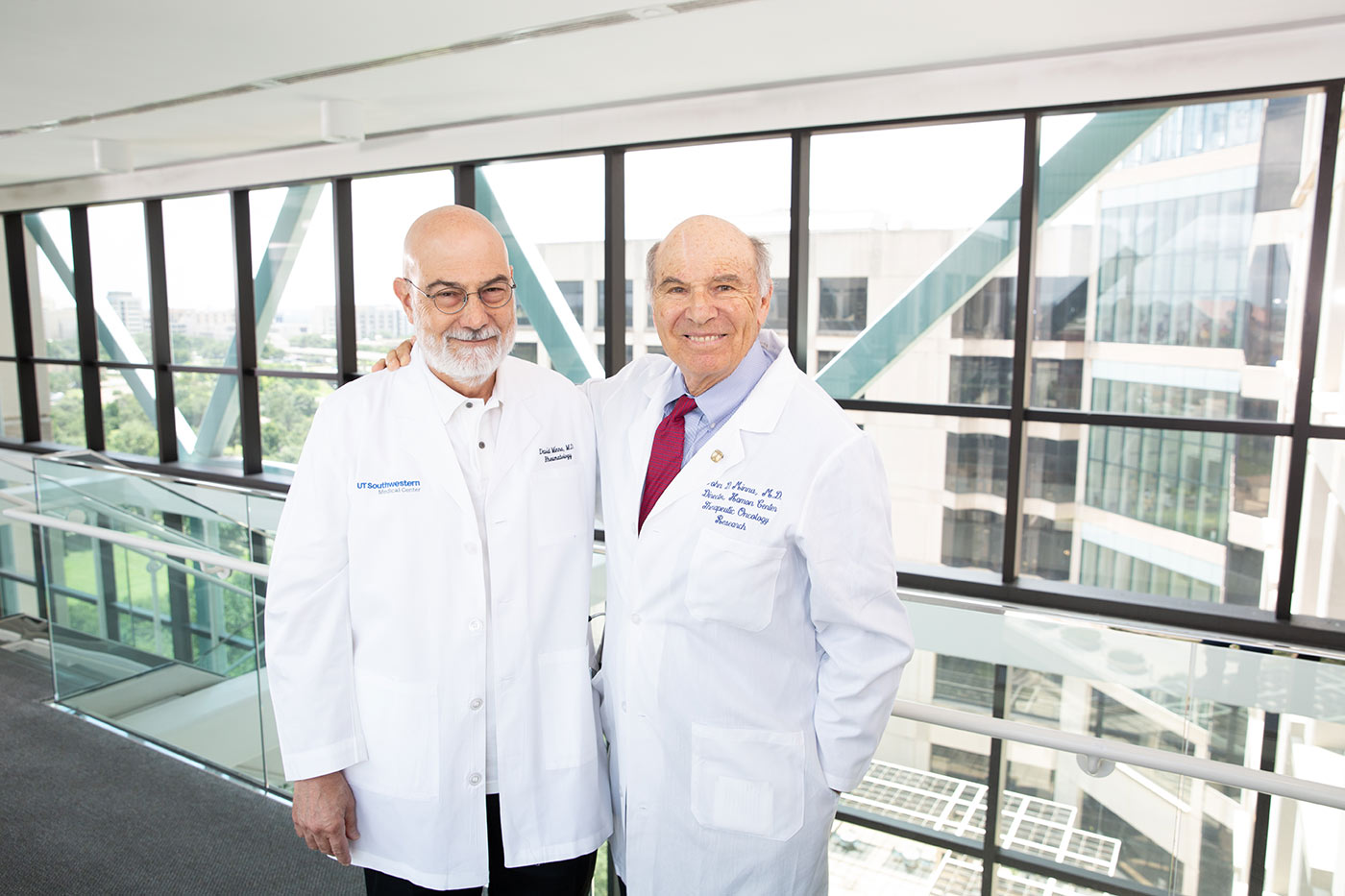 "David was, like our father, a physician who took care of the 'whole patient.' While he specialized in rheumatology, he prided himself in being able to deal with all aspects of his patients' medical care," Dr. John Minna said. "David also loved both doing and teaching procedures and, finally, he was a 'treater' – he was always looking for a therapy program he could administer to each patient. Notably, he was working full time until the end and actually had a full load of outpatients 10 days before he passed away."
UTSW's clinical program in rheumatology was in a nascent stage when Dr. David Minna arrived. Under his stewardship, it quickly gained traction and became more patient-centered. He spearheaded the Division's musculoskeletal ultrasound training for the diagnosis and treatment of rheumatic diseases and for years served as co-Director of the James W. Aston Ambulatory Care Center's Infusion Clinic, using the knowledge he gained in practice to expedite the delivery of complex biological medications to patients. Dr. Minna practiced at several locations, including UTSW's Medical Center at Park Cities.
"David was the epitome of what a physician should be – showing tireless devotion to his patients, his colleagues, and his trainees," said Dr. David Karp, Chief of Rheumatic Diseases. "We all could count on him to help with our most challenging cases, and he transmitted this knowledge to our medical students, residents, and fellows and made them much better doctors. He was most proud of the rigorous musculoskeletal ultrasound curriculum he developed here at UT Southwestern that has made our program highly desirable among applicants nationwide."
Dr. David Minna was born in San Diego, the son of a general practitioner father and a nurse mother. He attended Stanford University and St. Louis University Medical School before completing his residency in internal medicine at Emory University in Atlanta followed by a fellowship in rheumatology at the Los Angeles County/University of Southern California Medical Center. His private West Coast rheumatology practice was in Long Beach and Los Alamitos, where he served as Medical Director and his wife, Geraldine "Gerry" Minna, led daily business operations. Together, they raised three children.
Dr. David Minna's various passions were topped by family and included boats and fishing, tinkering with anything mechanical, world travel coupled with photography, as well as trains. Dr. Minna's model train collection included a large-scale train track elevated 2 feet above the ground that ran around the family's backyard, complete with a life-size real train crossing signal.
Dr. David Minna was preceded in death by his parents and an older sister, Judy Pike of San Diego. He is survived by his wife, Gerry, daughter Penny Minna, son Dr. David G. Minna, and daughter Joanna Minna-Rubalcaba, their spouses, and six grandchildren. The family had a private memorial and no other memorial service is planned.