Clinical Informatics Center brings power of big data to patient care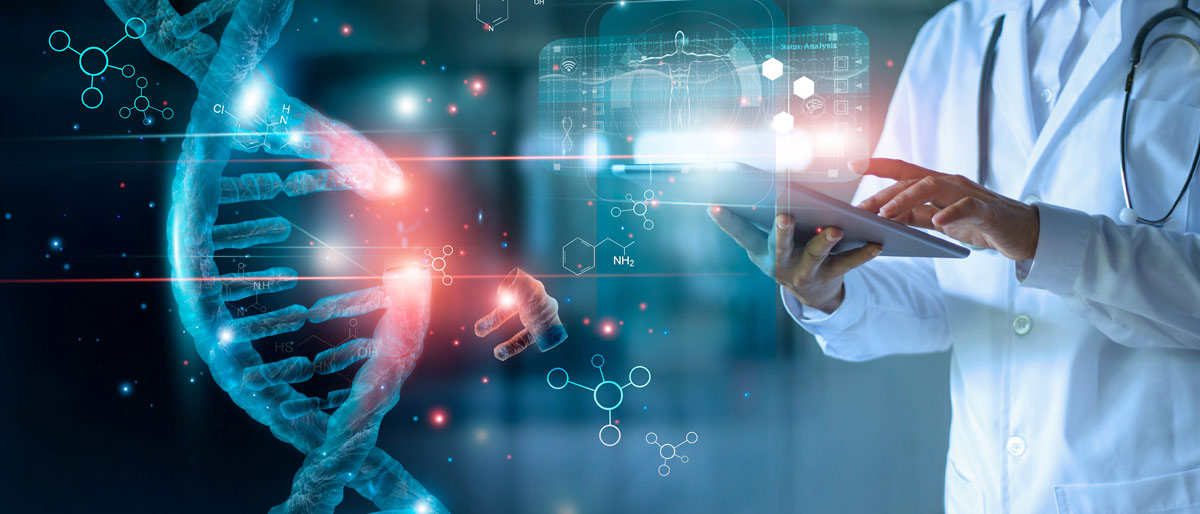 Dr. Richard Medford's first experience with clinical informatics came as an undergraduate in Canada when he hustled to build a database from paper records of patients who had been screened for SARS during a 2003 outbreak of the virus.
Now an Assistant Professor of Internal Medicine in the Division of Infectious Diseases and Geographic Medicine at UT Southwestern, Dr. Medford is working with colleagues to use advanced computational modeling to track the spread of COVID-19, to bring greater scrutiny to COVID tests, and to model disease risk in North Texas.
Harnessing the power of computing and big data to improve patient care and advance medical research is the work of UT Southwestern's newly established Clinical Informatics Center. Dr. Christoph Lehmann, Director of the Center, is leading efforts on campus to develop, implement, and evaluate clinical informatics solutions for health care providers and their patients. Plans for a master's degree program have been approved and UT Southwestern also intends to establish a fellowship program.
Dr. Lehmann, Professor of Pediatrics, Population and Data Sciences, and in the Lyda Hill Department of Bioinformatics, came to UT Southwestern in 2019 with a wealth of experience in the field. As editor of the journal Applied Clinical Informatics, he has published hundreds of papers on clinical informatics, and he co-edited the 2009 book Pediatric Informatics: Computer Applications in Child Health.
The German-born and educated physician completed his fellowship in neonatology and applied clinical informatics at Johns Hopkins University, where he later served as Director for Clinical Information Technology at the Johns Hopkins Children's Center. He then went to Vanderbilt University, where he served as a Professor of Biomedical Informatics and Pediatrics and Director of the Clinical Informatics Fellowship Program.
Dr. Lehmann established the clinical informatics board certification process for the American Board of Preventive Medicine and led the effort to write the first board certification exams in the field. He also determined the requirements and milestones for the first clinical informatics fellowships and established and directed the Child Health Informatics Center at the American Academy of Pediatrics.
Now he is writing the curriculum for a master's degree program for UTSW and others working in health care, including physicians, nurses, computer scientists, data analysts, and project managers. Expected to launch in fall 2021, the program will focus on data and patient well-being, with class structure and projects designed to have participants work together.
"The students will have a range of experiences, and as a result they will teach and educate each other; that's the trick," Dr. Lehmann said.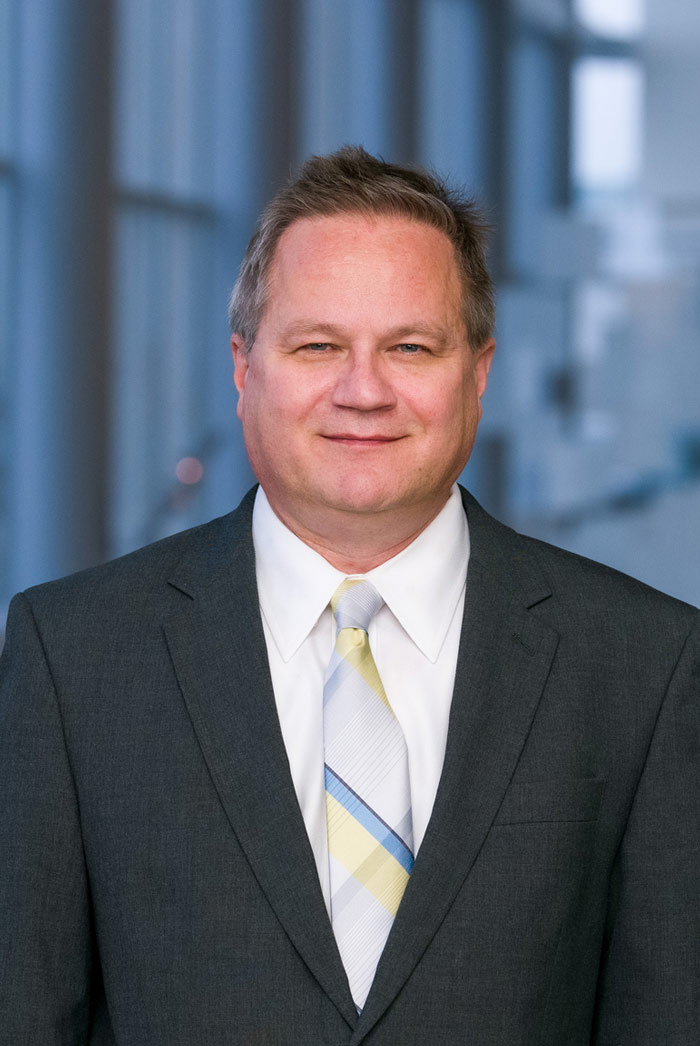 UT Southwestern is also developing a Clinical Informatics Fellowship under Dr. Lehmann's leadership that will be available to a physician who is board-certified or eligible in a primary specialty.
Without an established clinical informatics program in place at UT Southwestern when Dr. Lehmann arrived, he didn't expect to see much work in the field underway. Instead, he found faculty diving into their own substantive clinical informatics projects across campus.
"I completely had to reverse my opinion because there are a lot of people on campus who are doing very strong informatics work," he said. "But because they're all doing it independently from each other and not perceived as a group, their work didn't have visibility to outsiders."
Dr. Lehmann has brought together many informaticians, including 17 UTSW faculty members certified in clinical informatics, to assist in the fellowship and master's programs, including Dr. Medford, who was a clinical informatics fellow at Stanford University in 2018. Dr. Medford is now Associate Chief Medical Informatics Officer, Associate Fellowship Director, and a member of the Clinical Informatics Center. At UT Southwestern, Dr. Medford said he has encountered more physicians who are board-certified in clinical informatics than he found at Stanford.
This year, he teamed up with Dr. Mujeeb Basit, an Assistant Professor of Internal Medicine in the Division of Cardiology and Associate Director of the Clinical Informatics Center, who is accomplished in leveraging finite-state machines. (These are mathematical models of computation for sequential logic.) Dr. Basit's framework of finite-state machines, previously used to track heart attacks and sepsis, was redesigned for COVID-19 and implemented into the electronic health record system. Among other things, finite-state machines aid clinicians in interpreting test results, predicting timing of interventions, and modeling disease risk. They also improve patient screening, elevate efficient reporting to government agencies, and enable closer tracking of COVID-19 patients through the health system.
"That really drives the entire COVID-19 workflow across our enterprise," Dr. Medford said.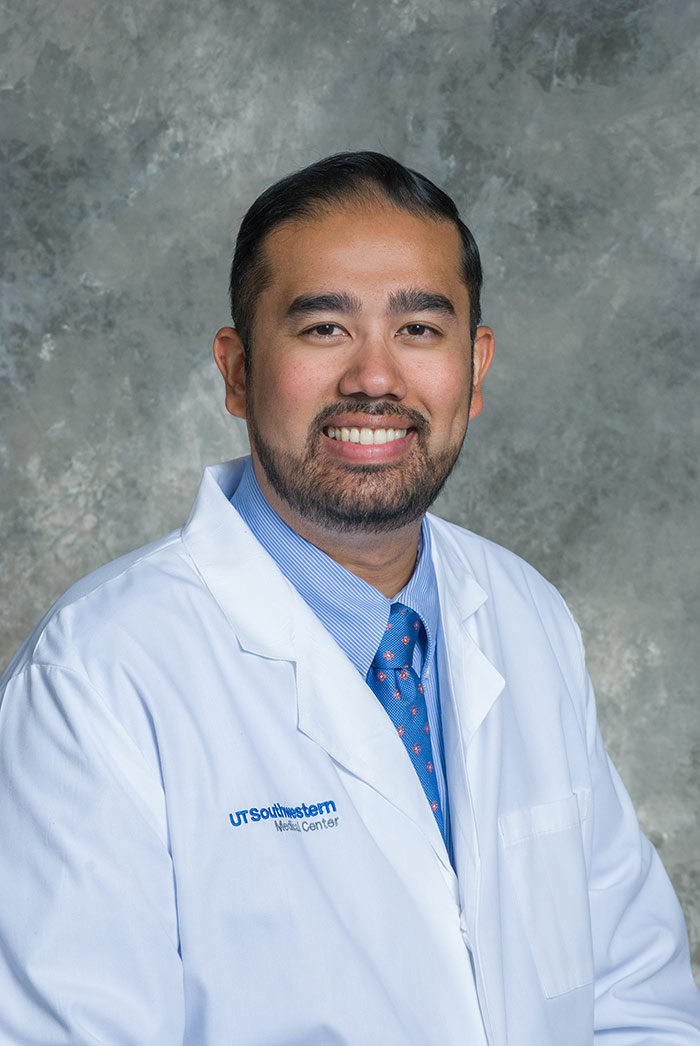 It was so effective that it was adopted by Epic, the company that developed the electronic health record system used at UT Southwestern and at many other large hospital systems in the U.S.
This is an example of clinical informatics making a real difference, and Dr. Lehmann's mission is to enable more successes like this. Half of the battle is to get electronic health record software to avoid interrupting health care workers with irrelevant information such as pop-up boxes suggesting medication or smoking cessation programs for patients who don't need it. It's a nationwide problem leading to physician burnout. There is also frequent incompatibility among health record systems when hospital systems launch new affiliations.­­­
A new generation of clinical informatics experts is needed to knock down these barriers and build infrastructure to advance care and research. One goal of the field is to build artificial intelligence into electronic health records to complete important tasks in the background so health care providers can focus on duties that require human expertise.
"We are really very far away from extracting all the wealth of information that electronic records can offer," Dr. Lehmann said. "The goal of this master's program is to create a workforce that is capable of modifying, improving, maintaining, and optimizing electronic health records and other information technology systems that we use in medicine."