Class exposes students to harsh realities of limited health care access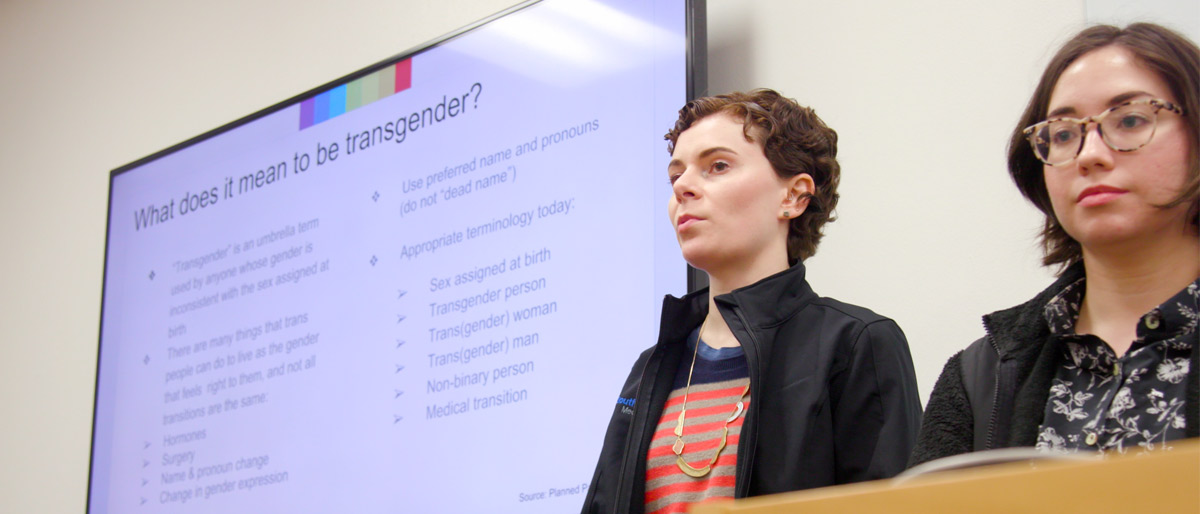 Food deserts, the LGBTQ community, correctional facility inmates, and low-income mothers all collide in a course designed to recognize and aid a diverse population in need of medical care.
Dr. Shawna Nesbitt, Professor of Internal Medicine, Associate Dean in the Office of Student Diversity and Inclusion, and Medical Director of the Parkland Health & Hospital System Hypertension Clinic, teaches an elective called "Healthcare in Underserved Communities." In this course, medical and health professions students venture away from the labs and lecture halls of UT Southwestern and into some of the harsh realities of Dallas' invisible patients.
Related Video: UT Southwestern students learn how to treat underserved communities
"We have one of the most diverse communities in the country right here," Dr. Nesbitt said. "I want students to understand the social determinants of health that have an effect on when patients can't do what we ask of them, or how these patients get to where they are when seen at our clinics."
The class involves collaboration with Dallas public health workers and county facilities. Students spend hours in environments such as the Lew Sterrett Justice Center and an HIV clinic as part of the curriculum to explore intersectionality in health care. Not only do they tour and observe, they talk with the very people affected by the explored circumstances.
"One assignment is we connect them with case workers, nurses, and health care social workers who are actually visiting homes," Dr. Nesbitt said. "They might visit the high-risk moms, which allows them to see how the moms are living with their children."
In another task, which Dr. Nesbitt termed an "eye-opening experience," students are sent on a grocery shopping trip in a food desert. "We give them an allowance of $100, theoretically, that they have to use to shop and find healthy choices for a family of four to feed for a month," she said. At the end of the course, students select a group community service project.
Dr. Nesbitt's advocacy for underserved populations through education is notably making an imprint on UTSW students.
Nico Campalans, a Class of 2022 medical student, served as an AmeriCorps volunteer working with the National Health Corps before enrolling at UTSW. Through this work, Mr. Campalans began his health care career helping in areas with limited access to care, like jails.
"This class really helped me continue exploring that intersection between incarceration and medicine," Mr. Campalans said. "As citizens going about our day, we don't really get to interact with this population that's involved with the criminal justice system – but it's a huge part of American culture."
He signed up for the course his first semester and now helps with the class for subsequent students.
"I think one of the most important things about being a physician is understanding what it's like to not be a physician," Mr. Campalans said. "That means exposing yourself to different types of environments."
"Healthcare in Underserved Communities" is not full of field trips though. Dr. Nesbitt slows the pace and creates a classroom setting of intimate conversation by bringing in guest speakers such as Leslie McMurray, Transgender Education and Advocacy Coordinator at Resource Center, an LGBTQ organization in Dallas. Ms. McMurray, a transgender woman, transitioned in 2013.
"The simplest advice I'd have for doctors is treat the person who's in front of you," Ms. McMurray said. "If I can make the new medical professionals a little more comfortable in dealing with someone who is transgender and helping them understand the terms and maybe how to address somebody, it leads to changes."
Despite access to the highest quality education available right on campus, Dr. Nesbitt wants students to burst the medical school bubble and step into life outside of UTSW.
"The first step is to take off the white-coat shoes of being the one in the room who knows everything, and be a learner," Dr. Nesbitt said. "I want students to recognize that people have lives that are real."