New Director's goal: Better service for employees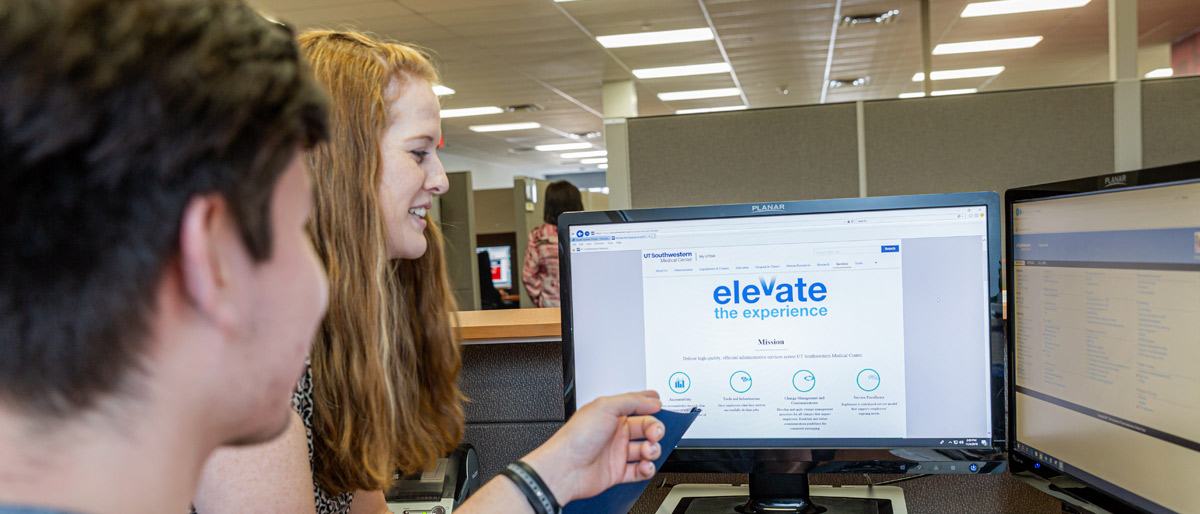 When a UT Southwestern employee runs into a problem at work, Dr. James Scott, the recently appointed Director of Service Systems, wants to make finding a solution easy.
One of Dr. Scott's responsibilities in the newly created position is overseeing upgrades to ServiceNow, the online tool that enables employees to make service requests to various departments, such as Information Resources, Human Resources, or Parking Services.
Dr. Scott believes in an employee-centered model for internal client customer service. "We've started to build the infrastructure to produce greater customer satisfaction," Dr. Scott said. "We want to find out what employees want and how best to give it to them."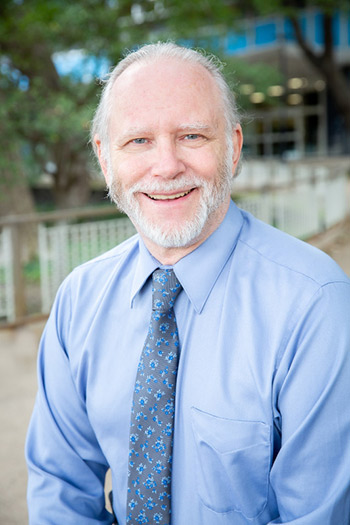 Upgrading ServiceNow is part of a larger initiative called eleVate the Experience, which focuses on delivering efficient administrative services across the Medical Center. In large organizations, finding the right resource to address a need can sometimes be a challenge, Dr. Scott said, particularly when using online systems. Therefore, one goal is to create a single, centralized service center.
"One of the complaints about service and ServiceNow is the difficulty of transferring requests between service teams," said Dr. Thomas Spencer, Assistant Vice President of Information Resources Operations and Compliance. "Under the current system, service tickets have to be closed, then reopened, in order to transfer them."
This complication occurred because ServiceNow was built on five separate silos organized by departments. So Information Resources recently began integrating those different service areas into one platform. This will allow employees to have a single point of contact regardless of the department involved or the request made, Dr. Scott said. The integration should be completed by April.
"As the silos are integrated, we can focus on making ServiceNow more user-friendly," Dr. Scott said. "We want it to be easier to understand the workplace environment and the workflows running between UT Southwestern's parts."
Artificial intelligence improvements will smoothly direct employees to the correct service portal. Additional upgrades will improve the intranet site to make it easier for employees to find the exact resource they need – and better track the status of their service requests, he said.
"The goal is to help UT Southwestern employees get their jobs done," Dr. Scott said. "My job is to make it easier."
Dr. Scott joined UTSW from the UT Dallas, where he was a Clinical Assistant Professor in the Naveen Jindal School of Management whose research focuses on emerging health care technologies.
He holds a Ph.D. from the Graduate School of Economic, Political and Policy Sciences at UTD, as well as master's degrees in business analytics, information technology management, health care leadership and management, and international management from the same school.