In Memoriam - T. Boone Pickens Jr.: A catalyst for progress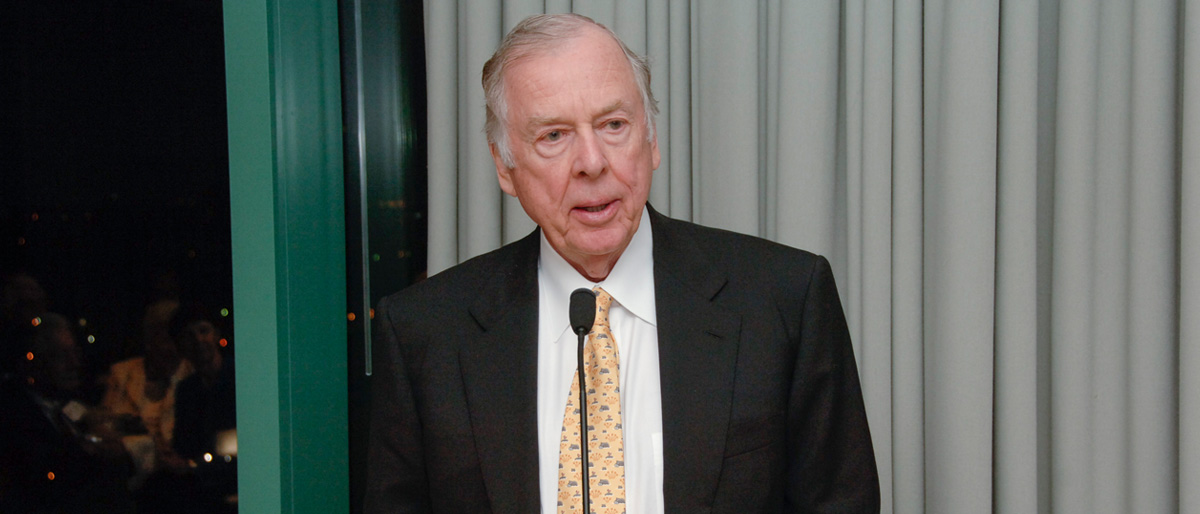 T. Boone Pickens Jr., whose committed humanitarianism, legendary generosity, and steadfast friendship graced UT Southwestern Medical Center for decades, died Sept. 11 at the age of 91.
A business icon who comfortably straddled Texas and Oklahoma, Mr. Pickens was a legendary investor, energy entrepreneur, and philanthropist known for his farsighted and innovative ideas, as well as his generosity.
"Boone Pickens always found novel and inspiring ways to deal with challenges," said Dr. Daniel K. Podolsky, President of UT Southwestern. "Throughout his career and life, Boone worked to ensure both immediate success and ongoing achievement for future generations. His creative solutions to life, business, and philanthropy inspired us all, and stand as an extraordinary testament to his visionary approach."
To read the full version of this story, view it in the UT Southwestern Newsroom.