Trying their hand at research: Forum gives medical students chance to explore careers in academia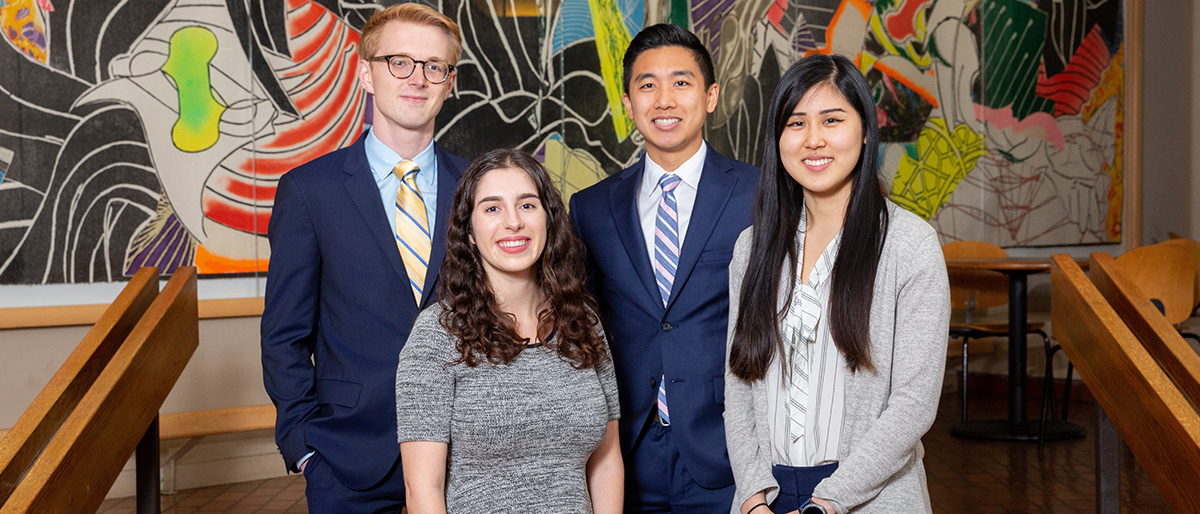 Hoping to spark students' interest in academic medicine as a career, UT Southwestern recently held its 57th annual Medical Student Research Forum to encourage future doctors to participate in the world of research.
Out of 103 applicants, 49 students were chosen to present posters on their research projects at the Jan. 22 forum. Topics included antibiotic activity in multidrug-resistant bacteria, spinal cord ischemia, cellular pathways in familial hypercholesterolemia, and imaging for neuroendocrine tumors.
Any UTSW medical student who has done research or scholarly work in the past year, under the guidance of a mentor, is eligible to apply for the forum, which was hosted by Dr. Rene Galindo, Associate Dean for Medical Student Research and Associate Professor of Pathology, Molecular Biology, and Pediatrics, and by the Medical Student Research Program.
Twenty-two faculty judges evaluated poster presentations, later naming six winners, who each were gifted $75. Find out who won by clicking the image below.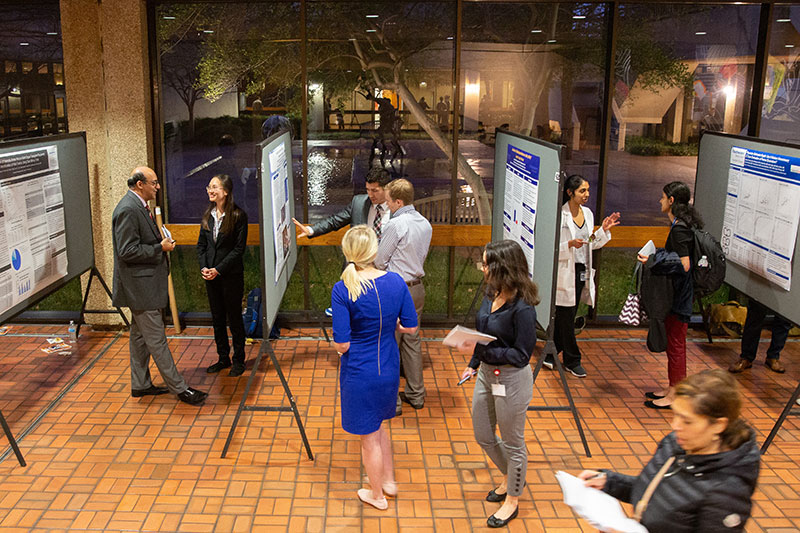 And for a more visual look at the poster competition, view the photo essay.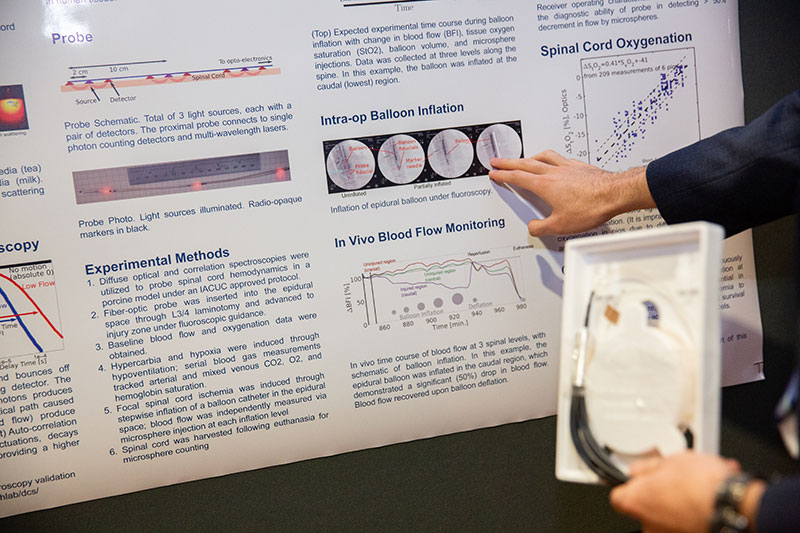 ---
Among the 103 applicants for this year's forum, four students were selected to give oral presentations of their work to an audience of their colleagues and faculty mentors from across campus. Find out about the students and their presentations by clicking the image below.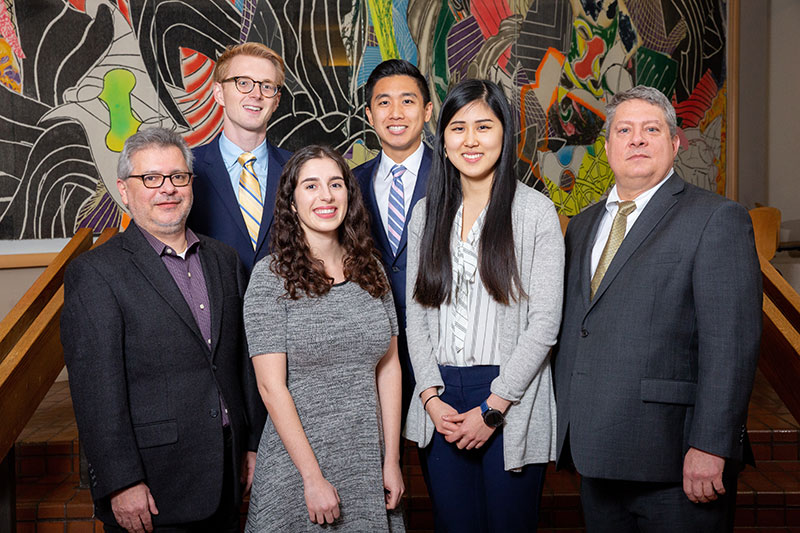 ---
Keynote speaker Herbert Zeh, M.D., Professor and Chair of the Department of Surgery, spoke about the impact of medical research. He told students that academic medicine is about making tomorrow different.
"The Medical Student Research Forum is absolutely critical to igniting that first interest in research in the new physician. Physician-scientists at academic medical centers are the lifeblood for biomedical research, taking their cues from the clinics. They are the ones who will be responsible for generating novel therapies that will improve the health of individuals and our society."