Medical student walks 2,650 miles in honor of a friend's brother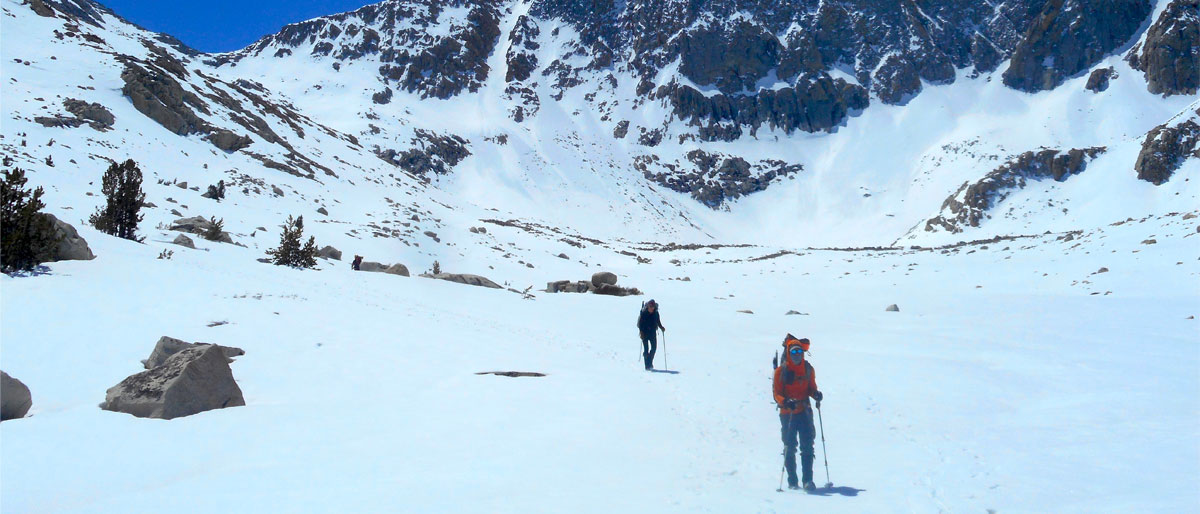 Eric Montgomery trudged across the windswept deserts of Southern California and traversed the snow-packed Sierra Nevada mountain range four months before entering UT Southwestern Medical School. His hike along the Pacific Crest Trail – all 2,650 miles of it – raised money for pediatric brain cancer in honor of a childhood friend's brother who died of the disease.
The Pacific Crest Trail is one of the longest in the U.S. and crosses Washington, Oregon, and California. It was featured in the 2014 movie Wild starring Reese Witherspoon, based on the best-selling memoir of a woman who walked it to regain her balance after her mother died from cancer.
"I suppose the one lesson that permeates most is that of perseverance," Eric, now a second-year medical student, said of his mid-2018 journey. "Perseverance was the most integral trait for hiking all day, every day for four months straight."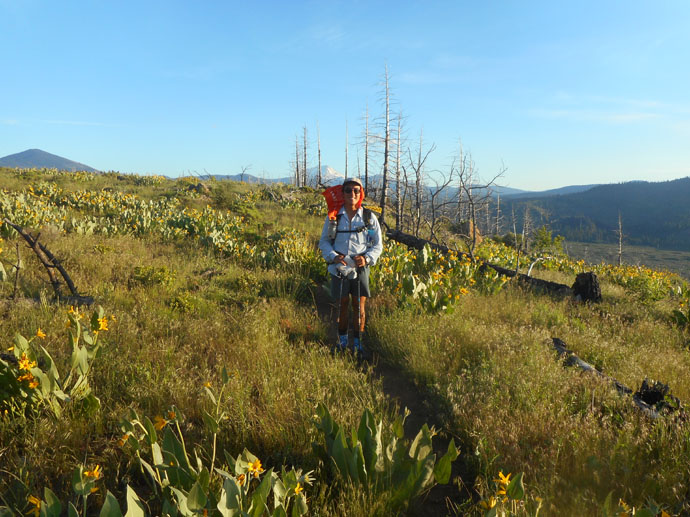 The Illinois native's interest in long-distance hiking began when he was a neuroscience undergraduate at Pomona College in Southern California. Halfway through college, Eric decided to attend medical school. He also wanted to complete a major hike before beginning that next chapter of his life. Combining the hike with fundraising for pediatric brain cancer made it more meaningful.
Hiking for Mikey
"Ian Gustafson was a classmate of mine beginning in sixth grade," Eric recalled. "We were both avid baseball players and we started playing together on the local travel team and later in high school. Our friendship continued through carpooling to practices, eating pizza after games, playing pickup basketball in the Gustafsons' driveway."
That's how he met Mikey, Ian's younger brother, who died of diffuse intrinsic pontine glioma (DIPG), an incurable type of childhood brain cancer.
"He had already fought off the initial bouts of his disease, and I remember him then with his easygoing, fun-loving presence while we would be playing around the house. You could rarely tell what he had been going through, other than the times that he wasn't there," Eric said. "Over time, however, Mikey was around less and less as he fought off the toxicities of treatment and, ultimately, the recurrence of the cancer. Mikey passed away in January 2013 – Ian's and my senior year of high school."
Less than 1 percent of children with DIPG are alive five years after diagnosis, according to the Michael Mosier Defeat DIPG Foundation. Meanwhile, only four pennies of every federal dollar committed to cancer research go to fight the ones common in children, according to the National Pediatric Cancer Foundation.
In Mikey's honor, Eric decided to hike the Pacific Coast Trail and raise money for this disease at the same time. Working with the Swifty Foundation, the Dragon Master Foundation, the Kortney Rose Foundation, and the Pediatric Brain Tumor Foundation, he established Hike 4 Pennies, asking friends and other online followers of his progress along the trail to donate four pennies for each step he took. Donors could sponsor a specific length – 1 mile, 10 miles, 50 miles – with Eric periodically sharing step totals via social media.
Related Video: See the Hike Through Eric's Eyes
"For example, a 25-mile day typically came to around 50,000 steps, or $2,000 at the 4-cent rate. By the end, I was regularly walking 35 to 40 miles per day, with the longest day coming out to 48 miles," he said.
Along the way, Eric received support from members of the DIPG community who had lost loved ones to the disease. One mother even hiked up to Eric at one of the passes in the High Sierra – the southern end of the Sierra Nevada – to help shuttle him to his next resupply point.
Pushing to the limit
With Mikey's memory as inspiration, Eric was determined to push to the end. The trail stretches from the Mexican border to Canada's E.C. Manning Provincial Park. It typically takes four to five months to complete, with deserts, forests, and wind-lashed snowy mountaintops along the way, including Mount Whitney, the highest point in the lower 48 states. Eric wore out four pairs of shoes on the trip.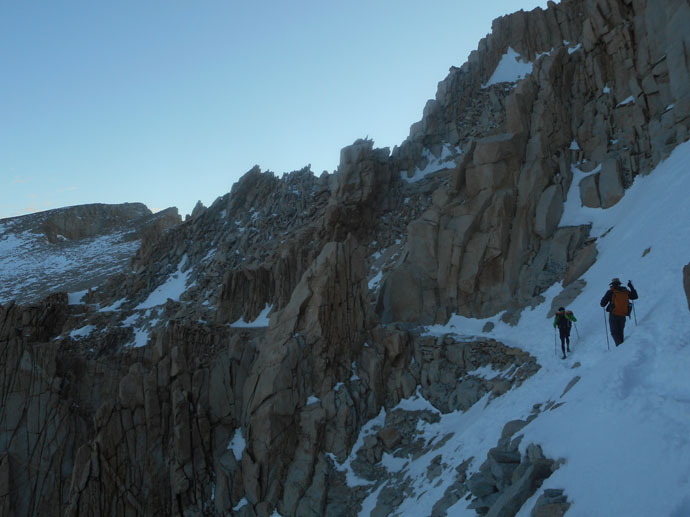 The woman who wrote Wild: From Lost to Found on the Pacific Crest Trail took away a healed soul and a renewed sense of self. Eric left the trail with $185,000 raised for DIPG research.
"Little did each donor realize the profound meaning they provided a lonely hiker on countless nights in the backcountry. It's hard to capture the sense of isolation that comes with a long hike until you are truly in it, for days on end," Eric said. "Knowing that each day had a purpose in hopefully one day helping a kid with a devastating disease provided comfort that I wouldn't otherwise have had."
By the end, Eric said, he came to appreciate the satisfaction of achieving a meaningful goal and the rewards of perseverance.
"Perseverance enables one to get through the unenjoyable or boring moments, whether it was the seemingly impenetrable forests of Northern California or the afternoons spent postholing up to my waist in soft spring snow in the High Sierra," he said. "It is those moments that usually make for the best stories afterward."
In Eric Montgomery's own words, read more about the highs and lows of his hiking adventure.