Harris-Tryon selected as a Harold Amos Medical Faculty Development Program Scholar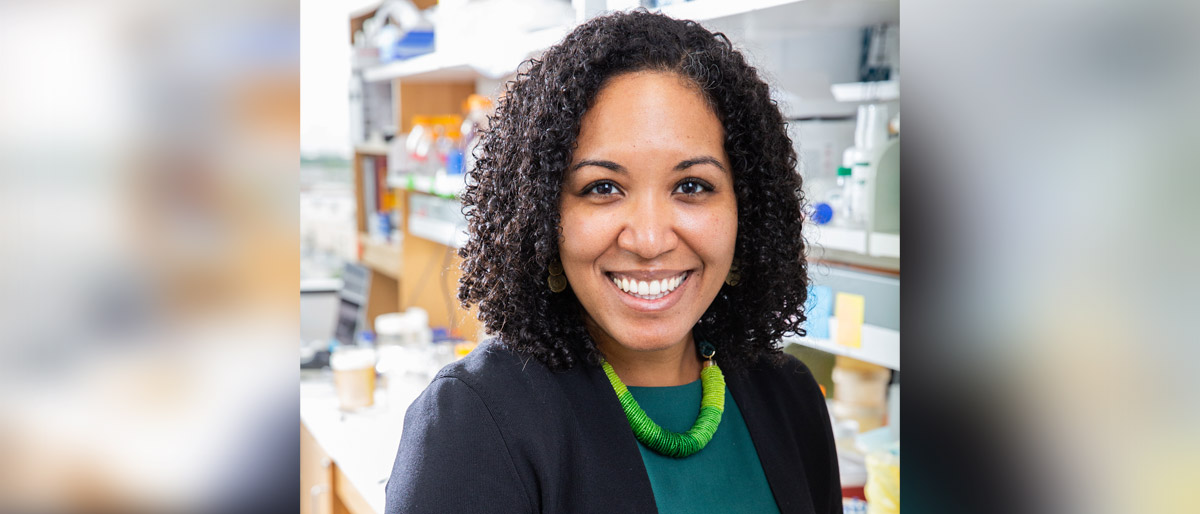 Physician-scientist Dr. Tamia Harris-Tryon is among 10 professionals in medicine and science across the U.S. selected as Scholars in the Harold Amos Medical Faculty Development Program. The Amos Program, sponsored by the Robert Wood Johnson Foundation, supports faculty from backgrounds historically underrepresented in senior positions of medicine, dentistry, and nursing.
"A significant gap still exists for both women and minorities in leadership roles in science and medicine. This program provides the mentorship and resources required to ensure that physician-scientists from underrepresented groups transition smoothly through the early phases of their academic careers," said Dr. Harris-Tryon, Assistant Professor of Dermatology and Immunology.
The program is named after the late Dr. Harold Amos, an advocate for supporting minority and disadvantaged students in academic medicine and science and the first African American to chair a department at Harvard Medical School.
As a Scholar, Dr. Harris-Tryon will receive an annual stipend of up to $75,000 and an annual research grant of $30,000 over four years. Scholars also receive mentorship from the organization's national advisory committee, whose members include leaders in academia, government agencies, and public policy.
Dr. Harris-Tryon completed her postdoctoral fellowship at UT Southwestern in the lab of Dr. Lora Hooper, Chair of Immunology. Their work, showing that the protein RELMα is bactericidal and requires vitamin A in the diet, was published this year in Cell Host & Microbe. Now as the Principal Investigator of her own lab, Dr. Harris-Tryon and her team continue to use mouse and cell culture models to study the impact of the microbiota on skin and how the skin defends itself against infection. The Amos grant will support the study of a different antimicrobial protein expressed by sebaceous glands that directly kills bacteria.
"We've actually been able to show that the protein made by humans is able to kill MRSA (methicillin-resistant Staphylococcus aureus), which is one of the most frequent causes of skin infection in the emergency department. Our studies might help us understand why some people get those infections and potentially help us develop new therapeutics for skin infections," she said.
Dr. Kim Yancey, Chair of Dermatology, called Dr. Harris-Tryon a role model who has a tireless commitment to excellence, discovery, and patient care.
"She has several traits that distinguish her, including a commitment to support the representation and development of women and underrepresented minorities in medicine and science as well as innate and refined personal characteristics that empower her professional performance," he said.