Bioinformatics hackathon targets data sets to advance biomedical research and therapies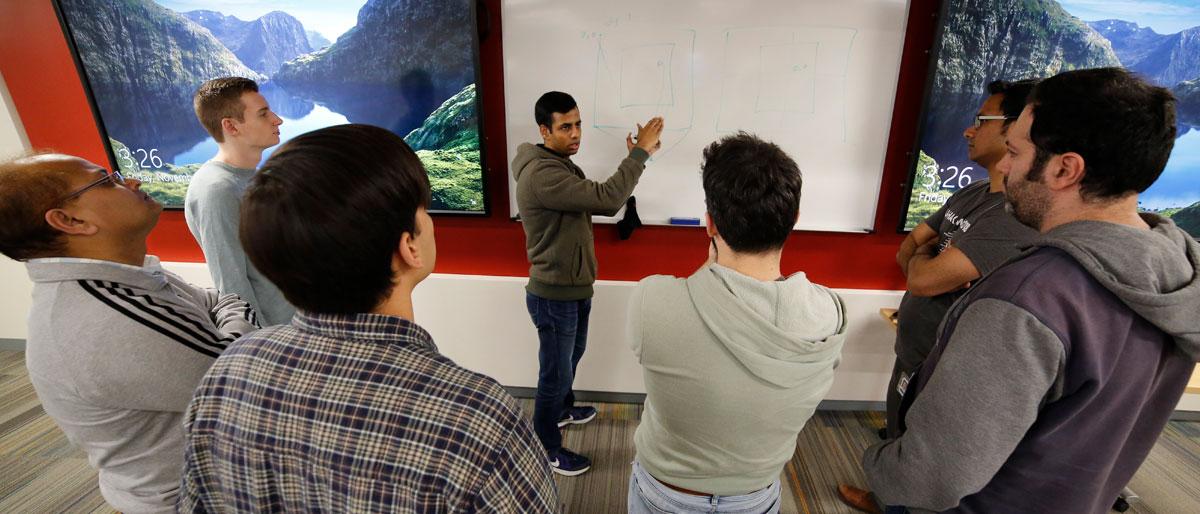 The Lyda Hill Department of Bioinformatics brought together more than seven dozen creative academic minds and a variety of industry partners recently for a "hackathon" to brainstorm better ways to mine giant biomedical data sets in search of potential trends and targets for future biomedical research and therapies.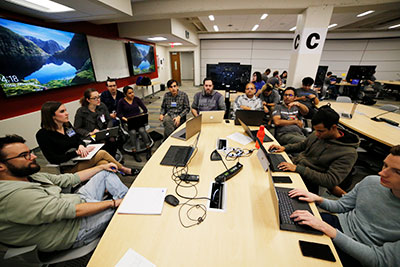 Over two days, clinicians and biomedical researchers joined software developers, data analysts, and mathematicians to tackle projects ranging from artificial intelligence for predicting genetic changes in tumors to ways to crunch through large data sets to identify the risk of pediatric critical care therapy to induce long-term neurological injury. Other investigators took on the challenges of creating tools to identify variations in genetic codes and molecular structures, and a natural language processing tool to determine variations in genes for inclusion in clinical trials.
UT Southwestern teamed up with community partners National Center for Biotechnology Information (NCBI) and Mark III Systems to host the event, formally called U-Hack Med 2018, prior to an international convention in super-computing held in Dallas.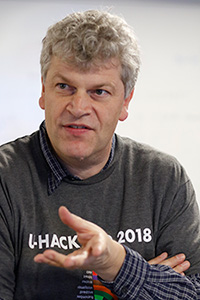 "Innovation in biomedicine depends on innovation in detecting complex associations between increasingly higher-dimensional data sets," explained Dr. Gaudenz Danuser, Chair of Bioinformatics. "Our ultimate goal of bioinformatics is to combine data types into a global association scheme that links molecular and physiological parameters with patient behavior and outcomes to disease risk and progression. This can help us identify disease trends, unidentified factors that contribute to disease, and better targets and measures for therapies that can help reduce the burden of disease on large and individual scales."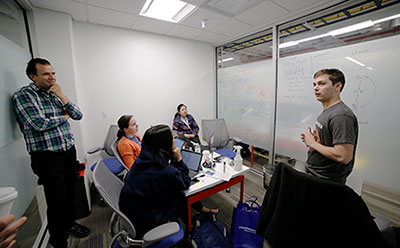 Specialists "hacked away" at biomedical enigmas for more than 20 hours at UT Southwestern's inaugural hackathon, held Nov. 9-10. Participants included about a dozen teams from around the nation including MIT, Virginia Tech, and the University of Mississippi, as well as across Texas including UT Southwestern, UT Austin, SMU, Rice, Baylor, UT Arlington, and UT Dallas.
"The hackathon was a wonderful example of the intersection and synergy among high-performance computational approaches, cell and cancer biology, and clinical medicine and how, together, they can contribute to the solution of big problems in biomedical research," said Dr. Carlos Arteaga, Professor and Director of the Harold C. Simmons Comprehensive Cancer Center, Associate Dean of Oncology Programs, and jury chair for the event.
Six awards were handed out, including the top recognition – the Lyda Hill Award. This award judged the best project overall for technical merit, innovation, clinical application, feasibility, and "wow factor." Find out who won, and learn about the teams for each award category (Best Use of Visualization, Most Out-of-the Box, Best Desk-to-Bedside, Most Likely to Become a Startup, and Next Sci-Fi Blockbuster), by reading the award breakdown (or clicking on the images to the right of this story).