Evans receives Lifetime Achievement Award for work with patients, cancer groups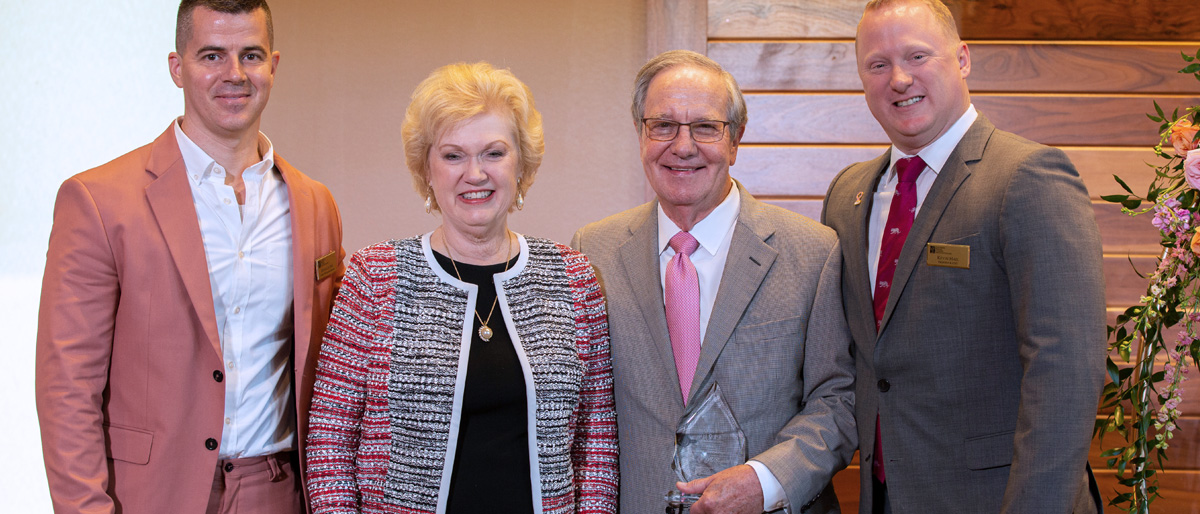 Dr. Phil Evans is so deeply involved in work with nonprofit cancer groups that a luncheon with the National Breast Cancer Foundation seemed a routine item on his calendar. But the event turned out to be far from ordinary – Dr. Evans was stunned with a Lifetime Achievement Award.
I was just floored. I couldn't believe it. It was just such a surprise, said Dr. Evans, Professor of Radiology and Chief of the Breast Imaging Division.
The Frisco-based breast cancer charity honored Dr. Evans in May for his decades of work with and on behalf of breast cancer patients, including his recent efforts to help raise $40 million for a new breast center at Parkland Memorial Hospital, UT Southwestern's primary teaching hospital. Scheduled to open in 2021, the center will more than double the number of breast cancer patients visits from 40,000 to 100,000.