Seven researchers selected as newest UTSW Endowed Scholars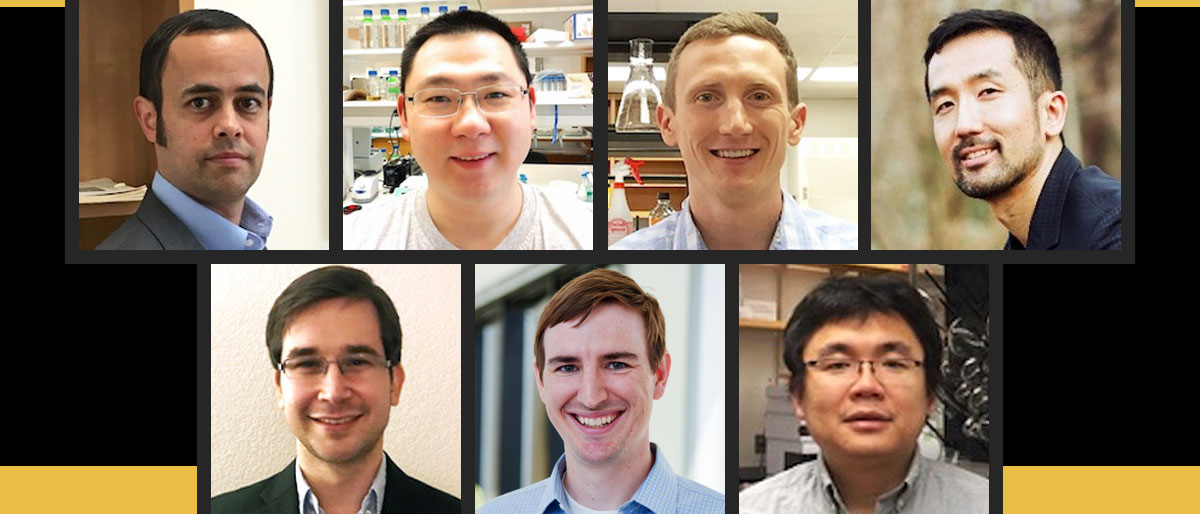 UT Southwestern's newest group of Endowed Scholars in Medical Science includes seven scientists with diverse research interests that range from neural circuits in the brain to biological signaling in cancer cells. Each Scholar will receive four years of financial support, from 2019-2022, to carry out independent, cutting-edge research as a tenure-track Assistant Professor.
The Program, established in 1998 with $60 million in philanthropic funds, is designed to support early career basic science or clinical research.
"Each of the new Scholars brings an exciting new research program to our campus," said Dr. Eric Olson, Chair of the Endowed Scholar Committee, Chairman of Molecular Biology, and Director of the Hamon Center for Regenerative Science and Medicine. "This Program has become the lifeblood of UTSW and has greatly contributed to our special culture of scientific excellence and the thrill of discovery."
Learn more about each of the Endowed Scholars in Class 21, in their own words, and their research interests below.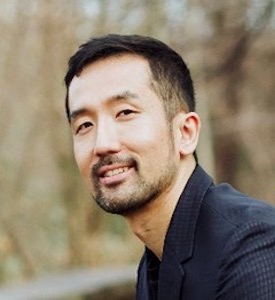 Dr. Daisuke Hattori, Assistant Professor of Physiology and Neuroscience
Effie Marie Cain Scholar in Medical Research
What led to a career in research: When I learned in my high school biology class that we are all made of molecules and all of our biological functions, including our emotions and thoughts, result from chemical reactions, it simply blew my mind. It is this experience that led to my career in biomedical research.
Research focus: Our brain is an input-output box that receives sensory information and generates perceptual and behavioral output. I am interested in understanding how neural circuits in the brain mediate this flexibility.
Ultimate career goal: To discover beautiful mechanisms underlying biological phenomena is not only exciting, but also very humbling, because it is a reminder that we are all a part of the long history of evolution. I aspire to continue making such discoveries and to contribute to the collective knowledge that will better inform our next generations.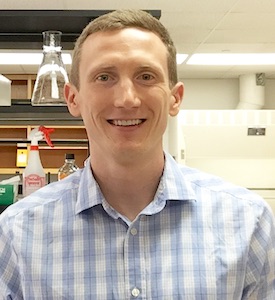 Dr. Glen Liszczak, Assistant Professor of Biochemistry
Virginia Murchison Linthicum Scholar in Medical Research
What led to a career in research: I love to be challenged and I love to be around people who share this sentiment. Medical research is one of the most challenging endeavors I have encountered and it comes with big rewards if you succeed. I cannot think of a more exciting or motivating career.
Research focus: Genetic diseases such as cancer are "addicted" to certain cellular pathways that allow them to persist, grow, and spread. Shutting down such pathways has the potential to eradicate diseased cells while leaving "normal" cells unaffected. Our goal is to identify specific cellular components that are critical for disease progression and offer new avenues for drug discovery.
Ultimate career goal: My ultimate goal is to make discoveries that stand the test of time. They say we as scientists "stand on the shoulders of giants"; together with my colleagues and trainees, I hope we leave behind "shoulders" upon which future scientists will stand!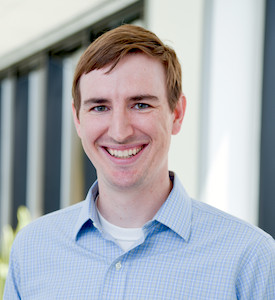 Dr. Robert Orchard, Assistant Professor of Immunology and Microbiology
Nancy Cain and Jeffery A. Marcus Scholar in Medical Research, in Honor of Dr. Bill S. Vowell
What led to a career in research: I've always been fascinated by how things work at the smallest level, and I always hated being sick. I think that combination made me want to study microbiology and the immune system.
Research focus: My lab is interested in understanding how viruses make us sick. We are also investigating how our bodies respond to viruses and what defense systems are in place to protect us from getting infected.
Ultimate career goal: I hope that my research will lead to new strategies to combat infectious diseases.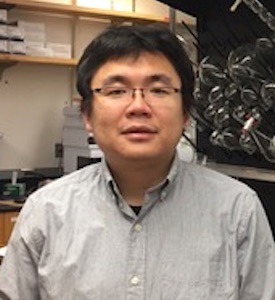 Dr. Tian Qin, Assistant Professor of Biochemistry
Eugene McDermott Scholar in Biomedical Research
What led to a career in research: I am intrigued by the amazing structure of small-molecule drugs and their interactions with target proteins. The infinite molecular structures provide unlimited possibilities to cure diseases.
Research focus: My current projects focus on the development of novel chemical transformations that could potentially be useful for synthesizing drugs or bioactive natural products.
Ultimate career goal: It is to develop a robust and general chemical transformation that can be widely applied in the pharmaceutical industry.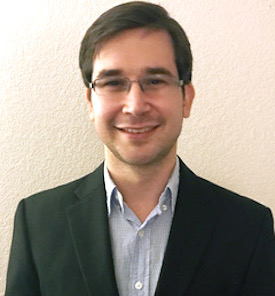 Dr. Myles Smith, Assistant Professor of Biochemistry
W.W. Caruth, Jr. Scholar in Biomedical Research
What led to a career in research: My love for organic chemistry was more of the slow-burn variety than the sweep-you-off-your-feet sort and grew steadily from the end of high school through my undergraduate studies and beyond.
Research focus: My lab is interested in building complex, bioactive molecules from simple, readily available materials, with a long-term goal of providing new cancer treatments. By providing sustainable and flexible access to such compounds, we hope to fine-tune their properties against various diseases, as well as develop new synthetic tools for chemists.
Ultimate career goal: As an organic chemist, I would love to provide enabling tools for anyone seeking to construct complex molecules – methods simple enough that a nonexpert would be able to reliably use them, allowing them to access structures that were previously beyond their reach – the democratization of complex molecule synthesis, if you will. I dream of providing compounds that might improve quality of life for those suffering from various diseases, particularly those not well served by current therapeutic options.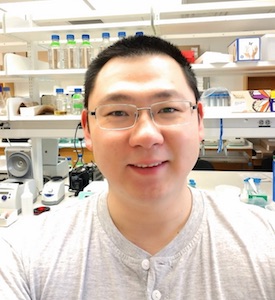 Dr. Weiwei Wang, Assistant Professor of Biophysics
Southwestern Medical Foundation Scholar in Biomedical Research
What led to a career in research: I majored in physics in college and was amazed by how people were making use of physical laws to revolutionize our lives, especially in the area of information processing (electronics today connect the world). Intriguingly, cells in different parts of our body also use electricity to process information and communicate with each other, enabling fundamental physiological functions (such as the heartbeat) as well as advanced ones (such as reasoning). I am eager to learn the principles of how cells harness the power of electricity for information processing communication and – ultimately – how we can use these principles to improve our lives.
Research focus: I study how the intercellular communications underlying such daily activities as walking and thinking are enabled by salts. In our bodies, salts exist in the form of electrically charged ions that can transmit electrical signals by crossing the cellular membrane through so-called ion channels. My research aims to uncover how these ion channels combine with other cellular factors to form intercellular signal transceivers.
Ultimate career goal: As a scientist, I would like to find cures to diseases caused by the improper function of cellular signal transceivers. Ultimately, I would like to develop a high-capacity interface, or bridge, capable of transferring information between biological cells (neuronal cells) and traditional electrical circuits in order to change the way we communicate with computers.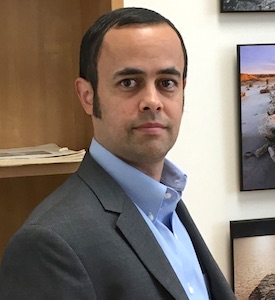 Dr. Benjamin Weaver, Assistant Professor of Pharmacology
Virginia Murchison Linthicum Scholar in Medical Research
What led to a career in research: When I was 10 years old, using money I had saved, I bought a very basic microscope that allowed me to examine leaves, insect wings, and even dirt. My fascination with science and biomedical research only grew as an undergraduate student when I realized how much we still do not understand about basic cellular processes or disease mechanisms.
Research focus: Our cells have the ability to die in a regulated fashion by using a deeply conserved cellular program. Recent findings show that this same machinery has other ancient functions, including regulating stem cell differentiation and modulating stress responses. My lab focuses on understanding how this machinery is regulated to achieve such contrasting outcomes – cell death and cell vigor.
Ultimate career goal: Cellular life and death decisions are fundamental to health. I want to understand the organizing principles of these critical decisions as well as identify factors that can be manipulated to alter these decisions.