UT Southwestern Circle of Friends awards research grants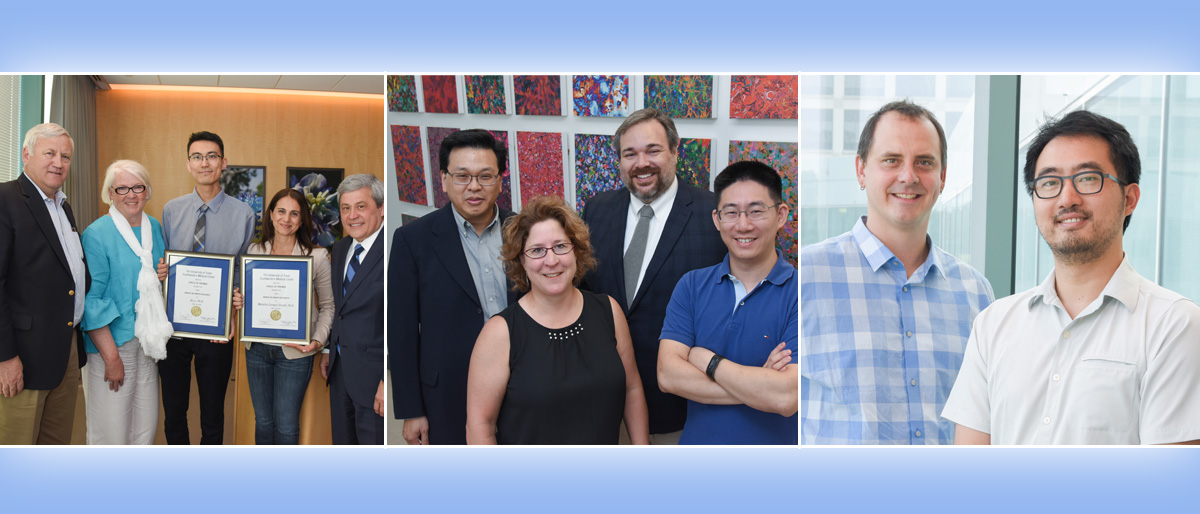 The UT Southwestern Circle of Friends, a donor engagement group that raises funds for biomedical research, recently awarded four early career research grants to promising clinician-scientists to further their investigations. The awards will support two Peter O'Donnell Jr. Brain Institute research teams and two individual cancer researchers at UT Southwestern.
In addition to providing research awards, the Circle of Friends purchased a heart monitor and ventilator for use during cardiac surgeries at UT Southwestern. Friends donors have generously supported early career scientists since 1985.
The Circle of Friends are providing critical support for launching innovative early stage research projects that are designed to ultimately provide the basis for meaningful advancements in clinical care, said Dr. Daniel K. Podolsky, President of UT Southwestern. These latest O'Donnell Brain Institute pilot grants are the largest the group has ever awarded for promising research efforts.
The Friends are excited to learn about the latest medical breakthroughs from leading experts in research and patient care, said John Levy, Co-Chair of the UT Southwestern Circle of Friends. We are thrilled to be exposed to so many different focus areas throughout UT Southwestern and are pleased with the level of engagement opportunities during the year.
Friends actively supporting new cancer research opportunities at UT Southwestern have the privilege of seeing some of the best new ideas proposed by up-and-coming researchers to better understand cancer mechanisms that could ultimately lead to cures, said John O'Dwyer, Circle of Friends Steering Committee member. Being able to interact with these scientists and to share in their excitement about their work is a key highlight for many Friends donors. The Circle of Friends is in the enviable position of being able to provide the seed money that can kick off worthy projects that we hope will one day pay tremendous benefits.
To learn more about the Circle of Friends, visit engage.utsouthwestern.edu/friends, or call the UT Southwestern Office of Development and Alumni Relations at 214-648-2344.