Meiers give $500,000 for cerebral amyloid angiopathy research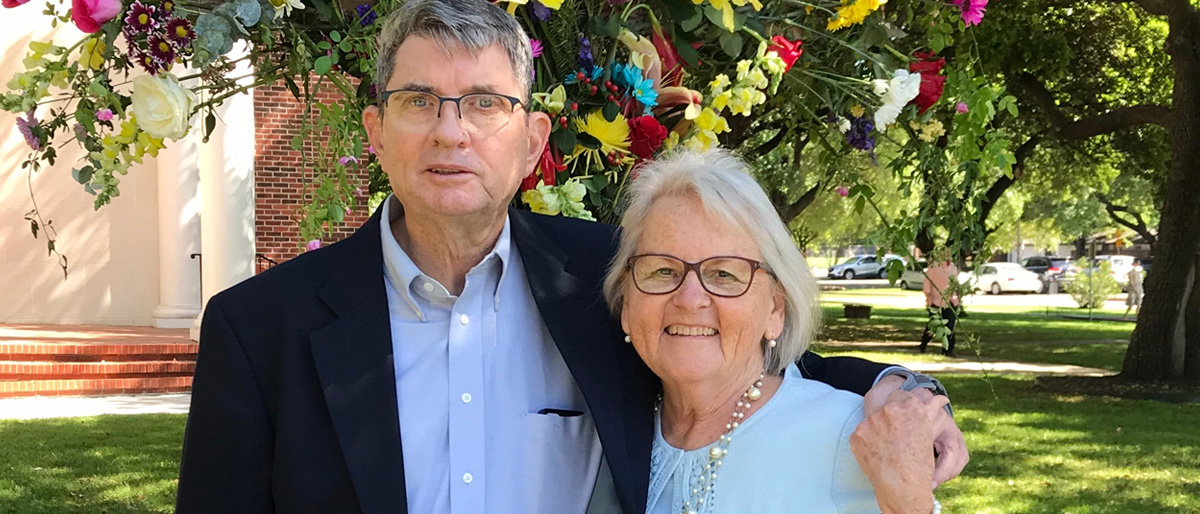 Dr. Donald E. and Patsy Meier are no strangers to living charitably. The retired medical missionaries have dedicated their lives to the surgical education of underserved communities.
Now they want to give back even more, inspired by Dr. Meier's diagnosis in 2015 with cerebral amyloid angiopathy (CAA), a degenerative condition of the brain that has no effective therapies. The couple have made a generous $500,000 gift to support CAA research at UT Southwestern's Peter O'Donnell Jr. Brain Institute that will screen for new drugs and test potential new treatments for the disease.
Dr. Meier spent 12 years building local pediatric and global surgery programs. He retired as Professor Emeritus from the Division of Pediatric Surgery at the Texas Tech University Health Sciences Center El Paso Paul L. Foster School of Medicine. One year into retirement, he experienced a CAA-induced massive cerebral hemorrhage that left him unable to walk, speak, or raise his arms. This event, followed by two grand mal seizures, prompted the couple's move back to Dallas in 2017 to seek care at UT Southwestern, where Dr. Meier once trained as a resident and served on the faculty. Since then, he has regained much of his physical mobility, speech, and hope.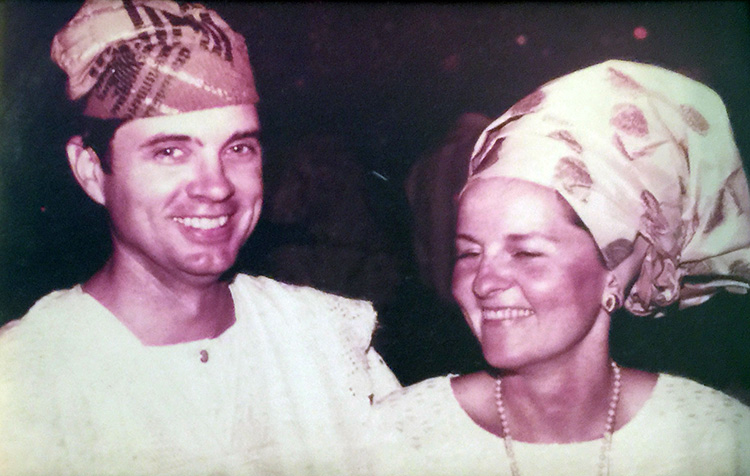 "Don Meier's trust in UT Southwestern as he has made a journey from resident to faculty, and now patient and donor, is a true inspiration to us," said Dr. Daniel K. Podolsky, President of UT Southwestern. "We are grateful for the Meiers' generosity, and their confidence in our faculty is a further catalyst for UT Southwestern researchers' efforts to develop tomorrow's life-changing therapies."
"My husband's experience with CAA prompted us to look for answers," Mrs. Meier said. "At the time of Don's diagnosis, the only substantial research being conducted on CAA was at a hospital across the country. When we learned that all of his tests would be referred there, we were inspired to support CAA research at UT Southwestern. The disease can be hereditary, and we feel a responsibility toward our children to do all that we can."
CAA has the potential to cause devastating brain hemorrhages, ischemic strokes, and progressive cognitive impairment in older patients. "Although CAA shares characteristics of both stroke and Alzheimer's disease, it is still a relatively unstudied condition," said Dr. Mark Goldberg, Professor of Neurology and Neurotherapeutics and Associate Vice President for Institutional Advancement at UT Southwestern with a focus on the Peter O'Donnell Jr. Brain Institute. "The Meiers' generous support will help our team better understand the disease and lay the necessary groundwork for future clinical trials."
The Meiers have spent a lifetime laying such groundwork for others, working as missionaries around the globe. Their longest humanitarian appointment lasted nearly two decades in Ogbomosho, Nigeria, where Dr. Meier trained local residents and Mrs. Meier served as the head operating room nurse. Together, they built a sustainable health care practice that the local physicians could pass on to future generations of practitioners.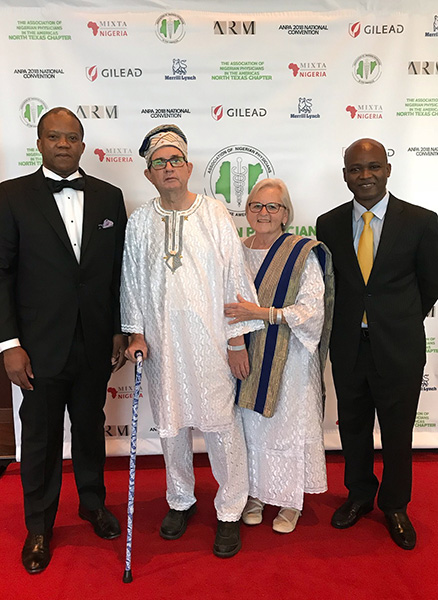 "During 17 years in Nigeria, I never conducted an operation without supervising a resident and encouraging them to do the same for others," Dr. Meier said. "The highlight of my whole life was watching people whom I taught go on to teach others."
After returning from West Africa, the Meiers continued working to reduce health disparities in low-income areas both abroad and stateside. Dr. Meier was recently awarded the American Pediatric Surgical Association's first Surgical Humanitarian Award and is writing a memoir about their life's work providing health care to limited-resource populations.