Call sign 'Iron Man': Retired Green Beret serves on research front of Gulf War Syndrome
This story was originally posted on Center Times Plus on November 21, 2018.
---
Throughout the month of November, which is designated as Veterans Month, Center Times Plus will feature content that showcases our faculty, staff, students, and patients who have served, or are still active, in the United States Armed Forces. Please keep visiting CT Plus for new content throughout the month.
---
During the 1990-1991 Gulf War Operations Desert Shield and Desert Storm, Col. William "Bill" Davis – call sign "Iron Man" – had the honor and privilege to serve as Commander of the 2nd Battalion, 5th Special Forces Group (Airborne), coordinating and executing combat actions of Coalition units from four nations across a 70-mile front against enemy forces numbering over eight divisions.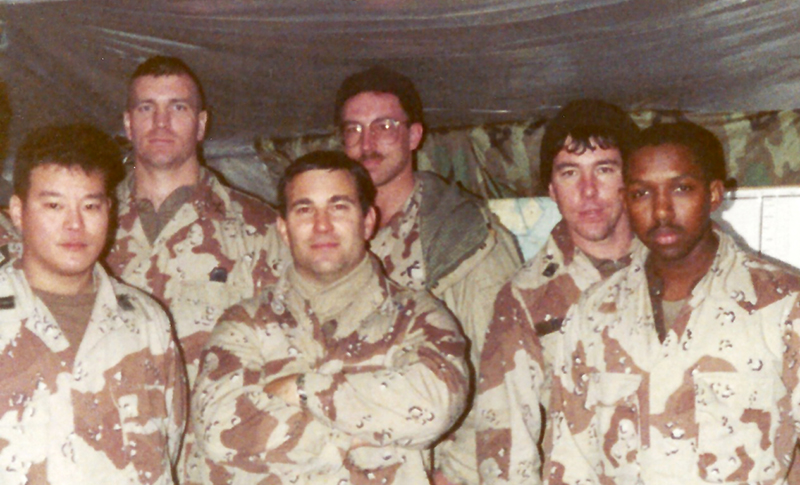 His battalion accounted for more than 8,000 enemy prisoners, numerous enemy tanks and artillery pieces destroyed, thousands of light weapons captured or destroyed, multiple heroic recoveries of Special Reconnaissance teams, and the rescue of one American F-16 pilot from behind enemy lines.
"At the time, from a historical standpoint, no unit of this size in the United States Army had ever replicated the magnitude of tasks and combat missions as executed by this battalion," he noted. "All operational objectives were secured with not one incident of fratricide or loss of American life."
Col. Davis eventually retired from a highly decorated and distinguished 34-year Special Forces career that included large- and small-scale combat operations, highly sensitive unconventional warfare and counterterrorism missions, and instructing some of the highest-ranking military minds while serving in operational units and at the Army War College and the Joint Forces Staff College.
"Serving in the Special Forces – also known as the Green Berets – demands the highest levels of performance: mentally, physically, emotionally, and spiritually from each member," Col. Davis said.
'This was all-out attack on my body'
Not long after his return to the states however, the former college football player, combat diver, master parachutist, Ranger, and Special Forces operator began to notice subtle changes.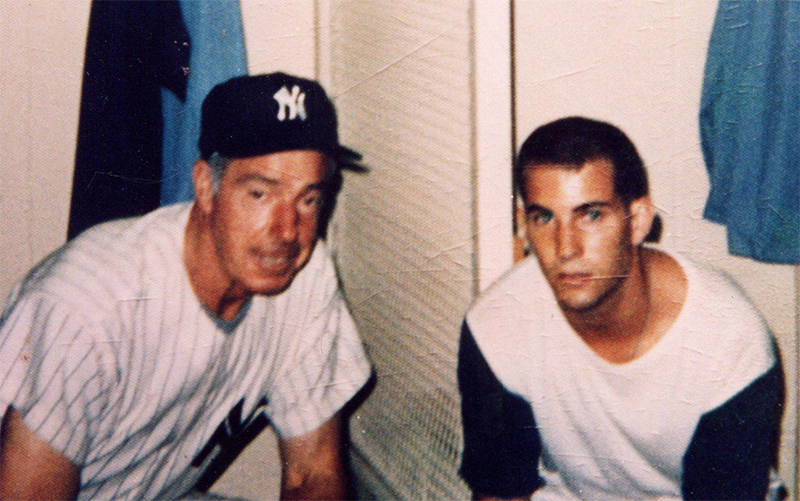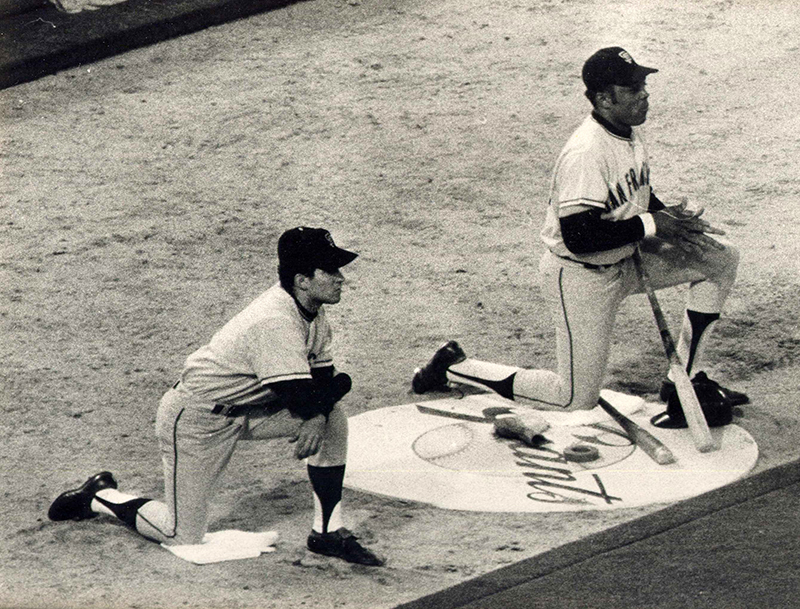 "During the war I am talking on three radios simultaneously, including one in the Arabic language," Col. Davis noted. "Now after I get home, I am having a problem dialing my own phone number. I frankly blew it off at first with the rationale of not paying attention."
He could see words in his head, but when he wrote it down on paper, his messages would be riddled with misplaced and missing words and letters.
It was the first of a cascade of problems. As months passed, more issues emerged.
"This was all-out attack on my body resulting in coughing, fevers, fatigue, significant bone and joint pain, sleep dysfunction, an escalating range of new neuro-deficits, including the onset of stammering and stuttering, vestibular issues, and the development of a bizarre, highly sensitive response to chemicals and other allergens. As the years went by, it became evident that I could no longer deploy but I remained positive and firmly held in my belief that God does not give us a rucksack that we cannot carry."
Leading the research front
About that same time, Dr. Robert Haley, Chief of Epidemiology at UT Southwestern, had begun hearing similar stories and launched what became the world's leading research into Gulf War syndrome (GWS) – at the time an undefined collection of strange, chronic symptoms that included cognitive impairments, unaccounted for pains, and fatigue.
Dr. Haley's team set about to define it and understand its pathological basis while at the same time mastering new research techniques and studying potential causes. By 1997, with the enduring philanthropic support of businessman Ross Perot, the team's initial findings were published in three papers in the Journal of the American Medical Association. Mr. Perot soon arranged for Dr. Haley to brief the Joint Chiefs of Staff.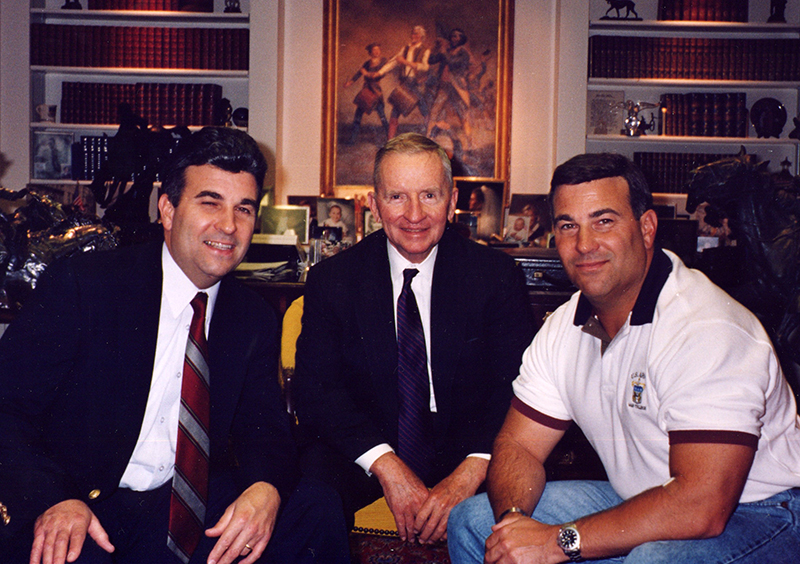 "As I described the symptoms of Gulf War illness to Gen. Hugh Shelton, soon to be Chairman of the Joint Chiefs, he kept turning to his medical general and saying, 'That's Bill he's describing,'" recalled Dr. Haley, Professor of Internal Medicine. "After I finished I asked Gen. Shelton who this Bill was, and he replied, 'Bill Davis, one of our top Special Forces commanders in the Gulf War, who came back so impaired he couldn't function. Can you bring him to Dallas and tell us what he's got?'"
Signing up for a new mission
Turns out Col. Davis had just what it takes to lead the research assault on GWS: close to 20 years of highly detailed physicals and an identical twin brother, Bob, an Army veteran living and working in Warminster, Pennsylvania – "one of the most gracious, kindest, hard-working, faith-filled American patriots on this earth," as Col. Davis describes him.
"In medical research identical twins can be like gold. Having identical DNA, they should respond virtually identically to most tests except for alterations caused by illness or injury in life," said Dr. Haley.
"That summer we brought Bill and Bob back four times to go through all the studies that we were considering. In the fall we performed the protocol on our initial cases and controls and found a significant difference in the biochemical composition of deep brain structures that are known to be damaged by nerve gas," Dr. Haley noted.
"The eventual publication of this finding was the first scientific evidence of a biological basis for the illness, which had long been dismissed as a psychological reaction to deployment stress. That finding, along with our initial genetic results, proved crucial in shifting the national research effort from psychological to pathobiological directions."
Now living in Virginia Beach, Virginia, with his wife, Susan, Col. Davis was honored at his military retirement ceremony 13 years ago with the establishment of the Col. Bill Davis Fund for Research on Gulf War Illness at UT Southwestern.
"Bill and Bob have returned to pilot test each study we have done since 1997, and we have used the information from their tests to tune our protocols to focus on differences between identical twins," Dr. Haley said. "This strategy accounts for the relatively high success rates of our clinical case-control studies."
Col. Davis said he has been equally honored to serve at the scientific forefront.
"From the very first time I set foot on the grounds at UT Southwestern in the summer of 1997, I immediately knew that I was someplace very special. Every person in support of the Gulf War mission that I had met was caring, compassionate, enthusiastic, and dedicated to our cause," Col. Davis said.