New Education & Training website offers engaging multimedia experience
This story was originally posted on Center Times Plus on Nov. 15, 2018.
---
The Communications, Marketing, and Public Affairs and the Information Resources departments are excited to announce the launch of a new Education & Training website on utsouthwestern.edu.
The redesign is the result of a year of close collaboration with academic leaders and students from each of UT Southwestern's three degree-granting schools, and completes the first phase of a project that eventually will include all 800-plus pages of Education & Training content.
During the past year, representatives from the Medical School, School of Health Professions, and Graduate School of Biomedical Sciences have participated in multiple information-gathering and user-testing sessions in which they provided feedback on written content, photography, website structure/navigation, and more.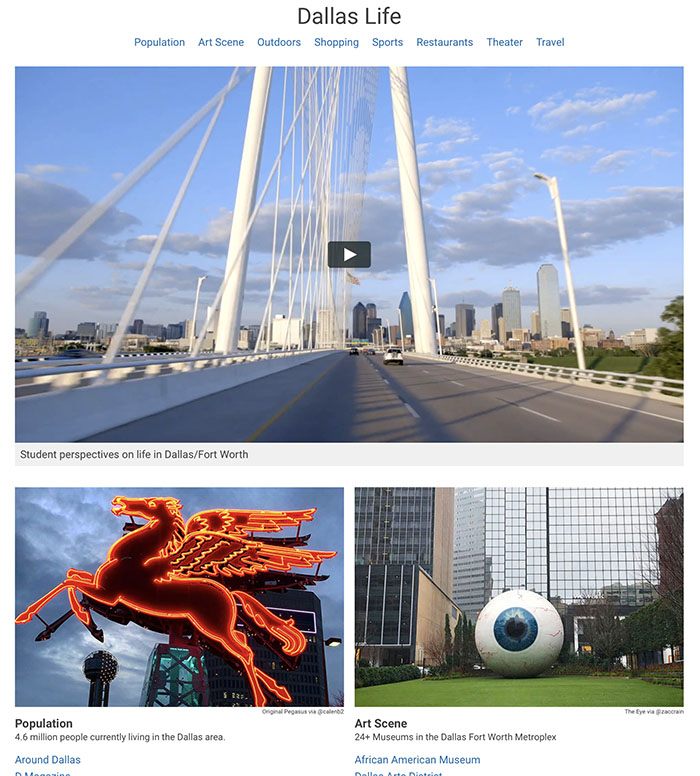 This feedback has resulted in the design and development of a modern, user-friendly, streamlined website that encapsulates the benefits of a UT Southwestern education for potential students, while also showcasing our rich diversity, support services available on campus, and the benefits of living and studying in Dallas.
The site will also serve as a central hub and engaging information source for current students and alumni.
Features of the redesigned site include:
Individualized, multimedia-rich landing pages for each of our three schools.
A central Student Support section that provides details about on- and off-campus health and wellness offerings, student organizations, and life in Dallas.
A Dallas Life section that provides a closer – and sometimes more casual – look at where we live and why we're here, with information about the cost of living in Dallas, plus links to area cultural attractions, restaurants, shopping, sports teams, and more.
Streamlined navigation to help prospective students, current students, and alumni find what they need, as they need it.
Social media feeds that showcase our students' lives inside and outside the classroom, as well as campus and Dallas life.
Testimonials from current students and alumni.
The Education & Training section has been designed to be constantly evolving, with ongoing revisions and updates to both content and functionality. As we evaluate user metrics, we will ensure that the new site exceeds the expectations of those who want to learn more about UT Southwestern's three degree-granting schools.
We welcome your feedback. Please web@utsouthwestern.edu any comments to the Digital and Social Media team.