Chen honored for achievements in cell biology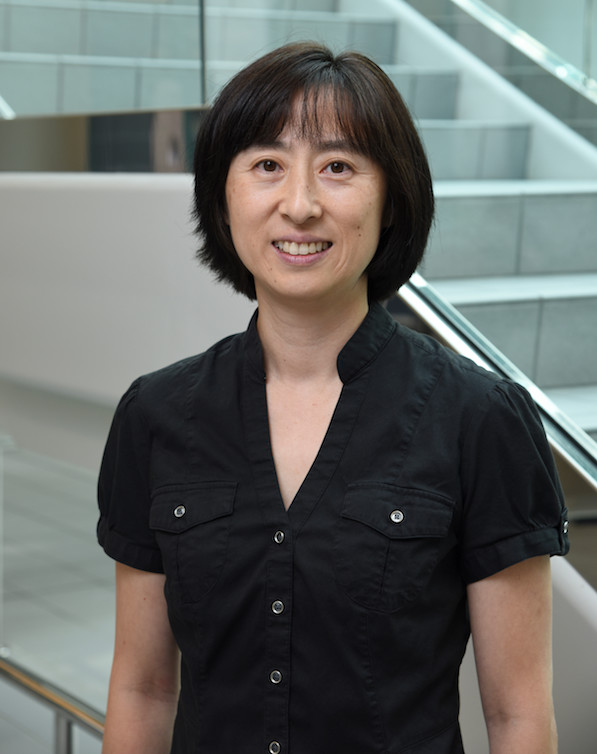 Cell-cell fusion has fascinated Dr. Elizabeth Chen since the late 1990s when she was a postdoctoral fellow in Dr. Eric Olson's UT Southwestern lab. The cellular phenomenon that Dr. Chen studies is linked to the development and physiology of multicellular organisms and underlies diverse processes such as fertilization, skeletal muscle development and regeneration, placenta development, and the formation of osteoclasts in the bone and giant cells in immune response.
Her research – spanning two decades of work in genetics, molecular biology, biochemistry, biophysics, live cell imaging, and advanced microscopy – has led to a 2018 Mid-Career Award for Excellence in Research from the American Society for Cell Biology/Women in Cell Biology.
Dr. Chen, Professor of Molecular Biology and Cell Biology, will be honored officially in December for this work that all began with a humble study in flies.
"Elizabeth has had a long-term commitment to systematically deciphering the mechanisms of muscle cell formation using Drosophila as a model system," said Dr. Olson, Chairman of Molecular Biology and Director of the Hamon Center for Regenerative Science and Medicine. "We are especially proud that Elizabeth launched this project here as a Helen Hay Whitney postdoctoral fellow 20 years ago and went on to great success at Johns Hopkins University School of Medicine before we were fortunate enough to recruit her back to Dallas."
Dr. Chen's efforts to understand one of the great mysteries in muscle biology – how individual muscle cells fuse to form multinucleated muscle fibers – took flight once her lab model proved effective. "Through the years, Elizabeth and her team have discovered gene after gene that control myoblast fusion, drilling ever more deeply into the fundamental mechanisms," Dr. Olson said.
"This well-deserved award recognizes Dr. Chen's status as an emerging cell biology leader," said Dr. Sandra Schmid, Chair of Cell Biology. "In addition to the welcome external recognition, this award provides validation of Dr. Chen's efforts and the significance of her research."
Dr. Chen, who joined the faculty in 2016, said UTSW provided a perfect environment to nurture her work.
"Cell-cell fusion is a fundamental cellular process, but very little was known at that time about its mechanistic underpinnings. The complete 'mystery' of this process at the beginning of my investigation really excited me," she said. "With the unraveling of some of the mysteries, we began to appreciate the beauty of this process. These findings make our current work even more exciting."
Returning to campus two years ago seemed right on many levels, she noted.
"My work in Eric's lab, with his support, was a perfect start for my independent career. After spending 12 wonderful years at Johns Hopkins, I returned only to find more research opportunities and collaborative colleagues," Dr. Chen said. "UT Southwestern is simply a great place to conduct cutting-edge research and to pursue a deep mechanistic understanding of biological processes."
The ASCB's midcareer recognition is given to female scientists seven to 15 years into their careers who are in independent positions and have demonstrated track records of exceptional scientific contributions to cell biology.
A graduate of Peking University in China, Dr. Chen studied at UCLA before earning her doctorate in developmental biology at Stanford University in 1998. In 2004, she joined the Johns Hopkins faculty and continued her work in the Department of Molecular Biology and Genetics.