A 'Myriad' of art on display at Clements University Hospital's new third tower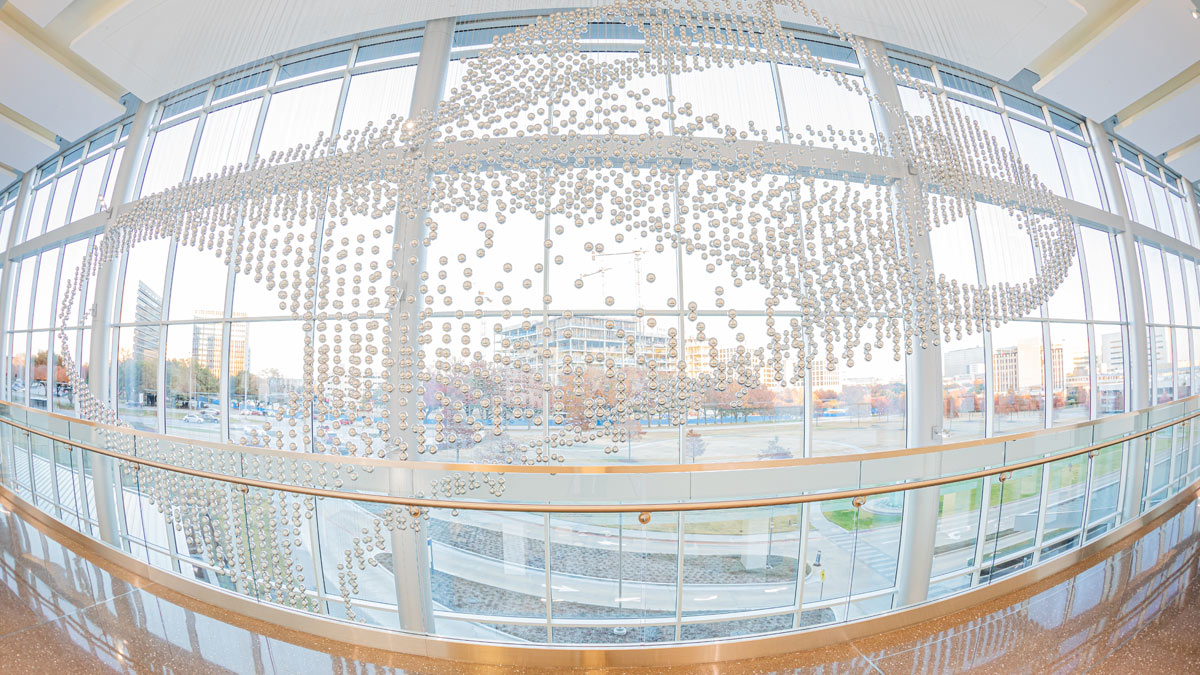 When you walk through William P. Clements Jr. University Hospital – whether you're a patient, a visitor, or an employee – one of the first things you start to absorb is the contemporary artwork, which somehow manages to both dazzle and calm.
And with the hospital expansion now complete, the new tower added 100 pieces of original art by 43 artists to the overall Clements University Hospital (CUH) collection. Of those artists, 20 are from Texas or are represented locally. In addition, hundreds of framed nature photos by 11 photographers (including some Texans) adorn the walls of patient rooms and corridors in the third tower.
From the initial planning stages of the original towers of CUH, art has played a significant role in creating a welcoming and healing environment. A large and diverse art collection is spread throughout the building – in public spaces, staff areas, patient rooms, and corridors. The art was selected with two principles in mind: promoting healing and representing innovation.
Flip through the photo gallery below for a view of the artwork on display throughout the new tower. You can learn more about the CUH art collection here.
Select an image to begin the slideshow.