Captured in pictures: Pride Month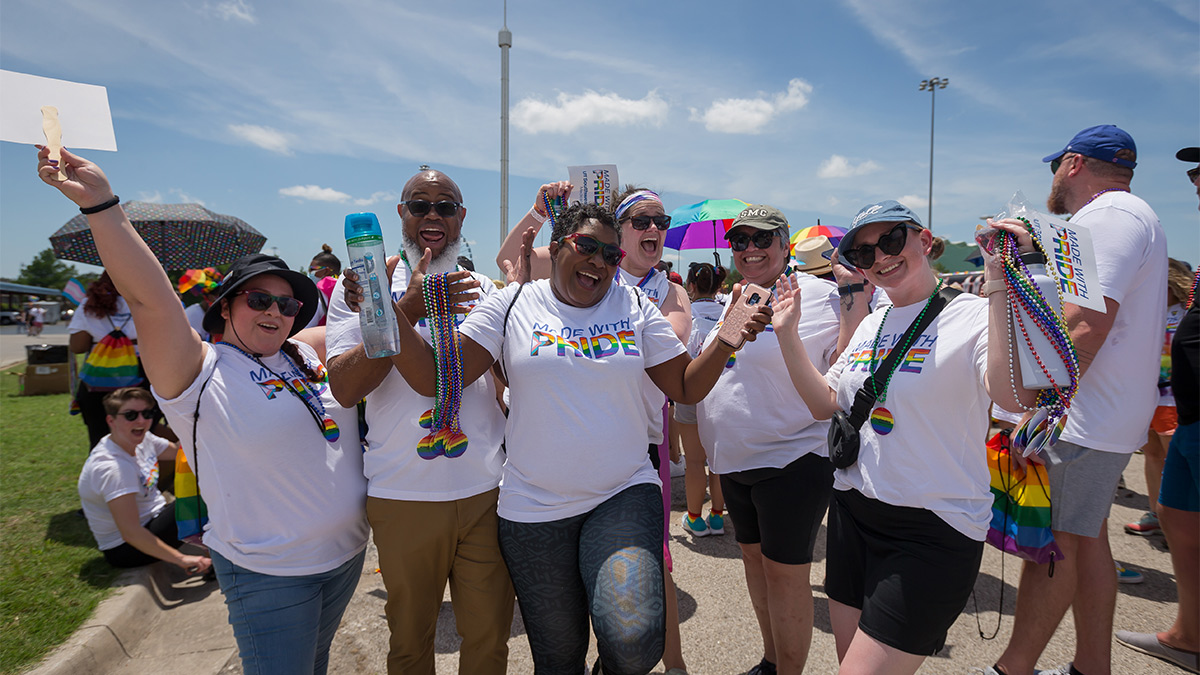 Members of the UT Southwestern community took part in several events for Pride Month in June to demonstrate their support for the LGBTQ community. The events included a June 5 Pride Brunch and Parade Celebration that began with a brunch on Dr. Donald Seldin Plaza and concluded with UTSW students, staff, and faculty participating in the Dallas Pride Parade for the first time. This event was sponsored by the Office of Institutional Equity & Access' Division of Diversity & Inclusion, the Office of Student Diversity & Inclusion, and the LGBT & Allies Business Resource Group (LGBTA-BRG).
Then on June 15, UT Southwestern's Pride Month Signature Celebration took place at William P. Clements Jr. University Hospital. This event, the second since the initial celebration in 2019, was sponsored by the Division of Diversity & Inclusion and the LGBTA-BRG. Click through the gallery below for some snapshots from the events.
Photo categories:
Pride Signature Event
Pride Brunch
Pride Parade
Select an image to begin the slideshow.