Strolling Through the Forest of Light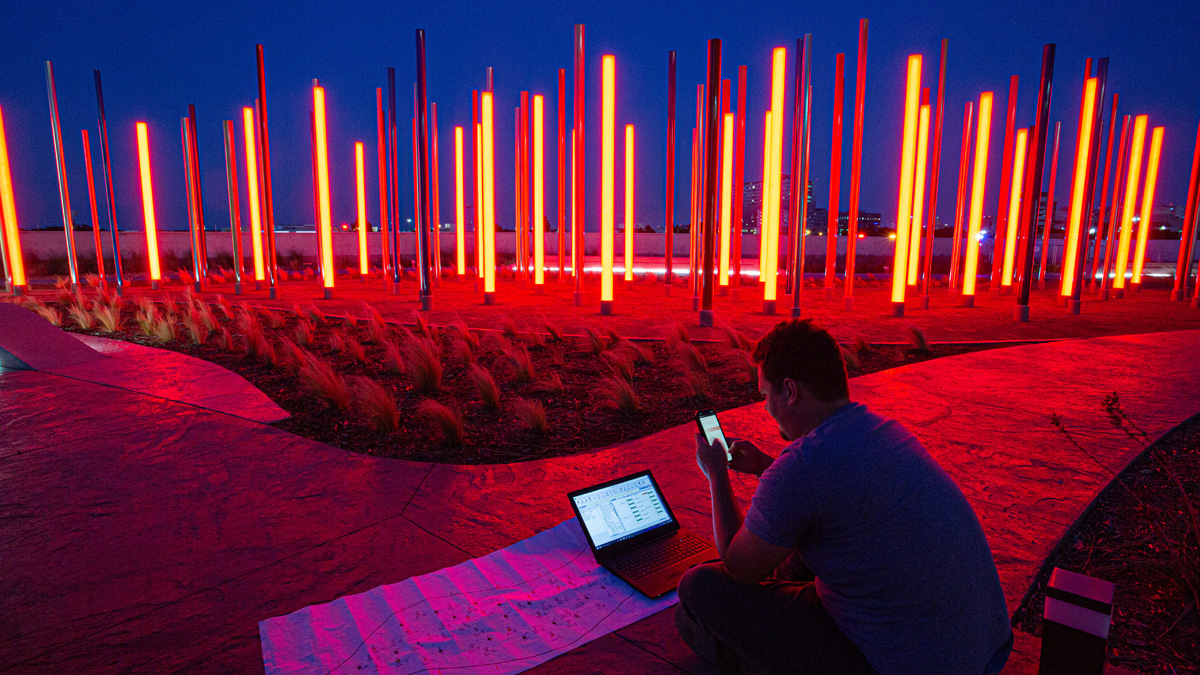 The art installation, Forest of Light, illuminates part of West Campus. Dallas-based artists Tom Orr and Frances Bagley commissioned the colorful LED piece that was anonymously gifted to the institution. Click through the gallery below for a full view of the artwork. Also, visit the story on Center Times Plus.
Select an image to begin the slideshow.