A look back at Employee Recognition Week 2022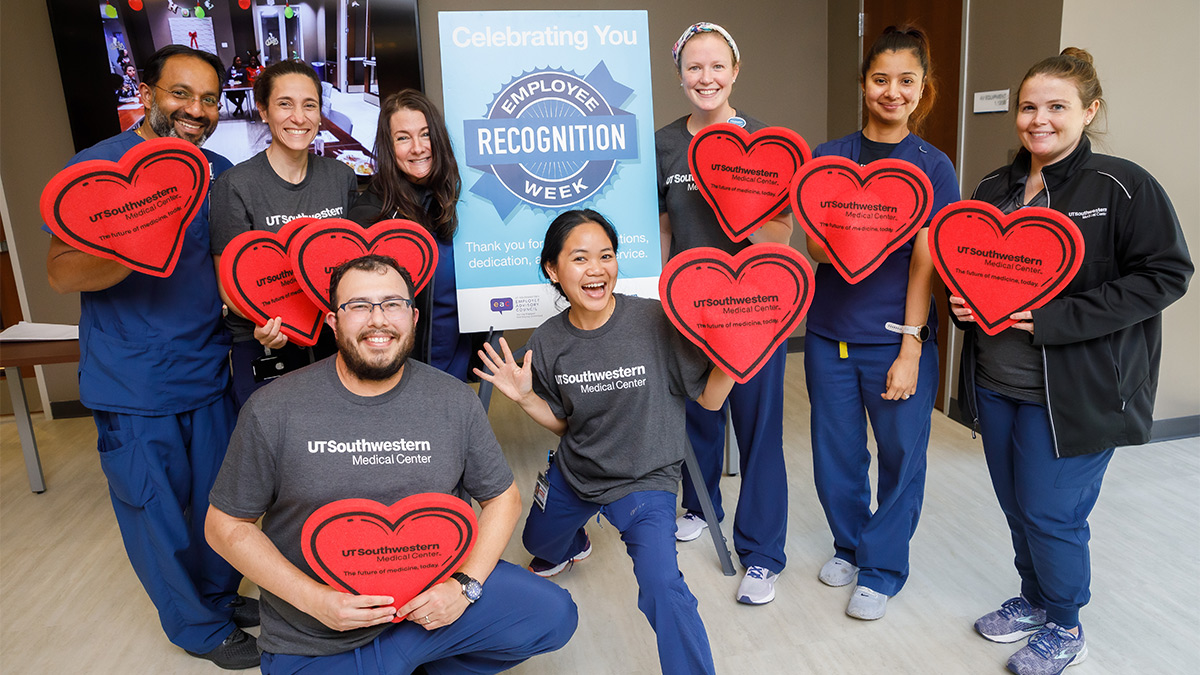 Numerous events in honor of UT Southwestern's more than 18,000 nonfaculty employees were held in recognition of their contributions during Employee Recognition Week, June 6-10. One of the highlights was the annual Quarter Century Club celebration on June 7 honoring longtime employees who had reached the milestone of 25 years of service as well as the five-year increments thereafter. Among other events were a joint fifth-anniversary celebration at the Monty and Tex Moncrief Medical Center at Fort Worth and a fun kickball match between the Pediatric Group at Plano staff and the Richardson/Plano team members on June 10.
Click through photos from these events in the photo gallery below.
Read more: In celebration of service: UT Southwestern's longtime employees mark milestone anniversaries
Select an image to begin the slideshow.