Walking into victory: Steps Challenge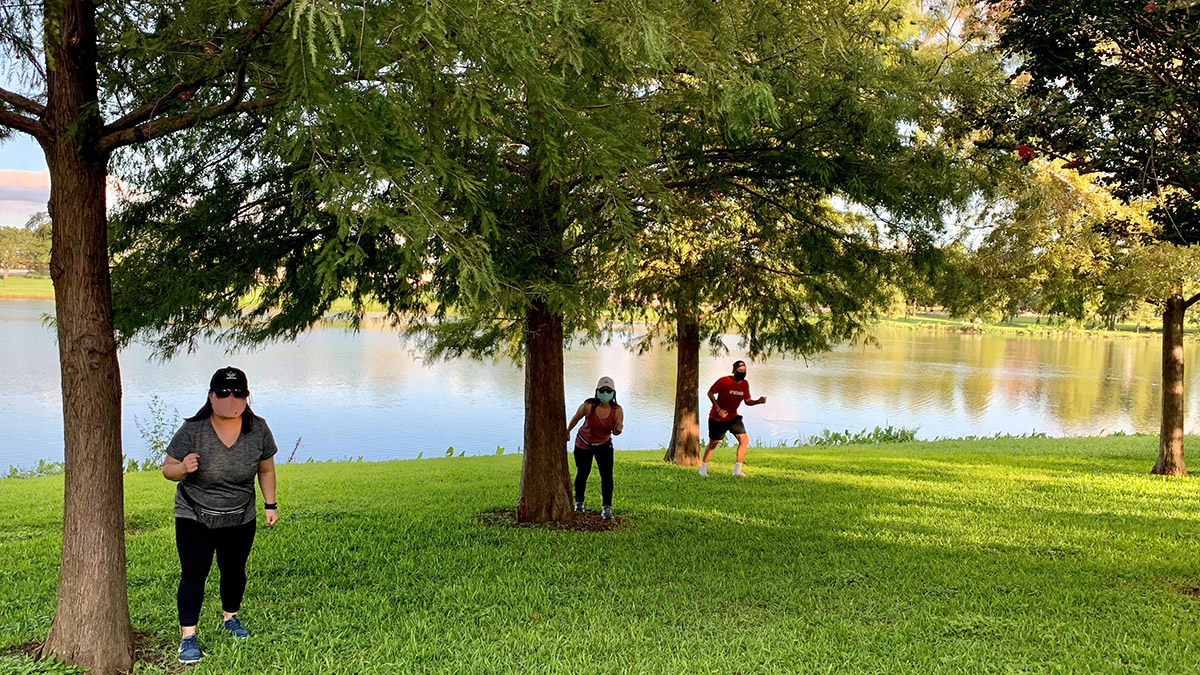 On Sept. 12, walkers chose their own backgrounds (sound familiar?) for the American Heart Association's 2020 Virtual Dallas Heart Walk.
To keep supporters safe during the COVID-19 pandemic, instead of gathering downtown, participants were encouraged to walk anywhere in their community or neighborhood. The twist on the annual walk raising awareness to fight cardiovascular diseases was captured on social media.
UT Southwestern had the highest number of teams and walkers in the Hospital, Healthcare, and Wellness category for the event. Donations to the AHA are still being added on behalf of UTSW and are currently at $36,523.
The Heart Walk started in Dallas in 1994 and is the largest AHA walk in the country. The event raises money to assist heart disease and stroke patients, fund research at UT Southwestern and other leading research centers, and promote wellness initiatives. It also offers a way for loved ones to honor those who have succumbed to those diseases. The majority of the funds raised during the Dallas Heart Walk stay in North Texas.
Flip through the gallery below to see winning photos selected by employee judges of those who captured their steps during the day. Contest winners received a photo frame and a wireless pad combo.
Photo categories:
Awesome UTSW Team Spirit
Cutest Kid Pic of the Day
I Love to Walk with my Pet
Most Creative Walking Pic
Cutest Pet Pic
Best Family Pic
Select an image to begin the slideshow.