UTSW recruits leader to launch health implementation science program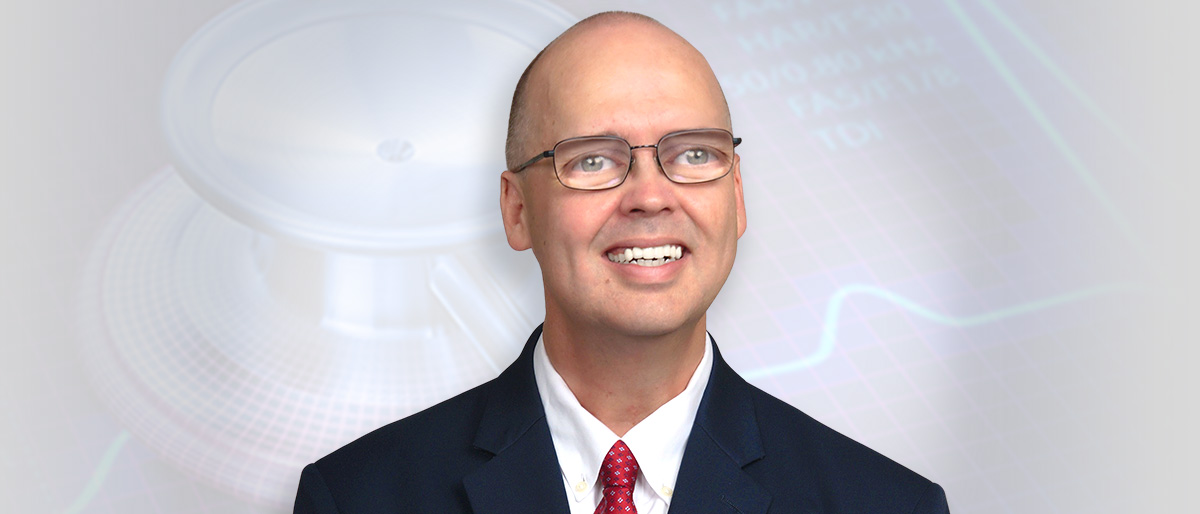 George Jackson, Ph.D., M.H.A., a Professor at Duke University Medical Center, has joined UT Southwestern's Peter O'Donnell Jr. School of Public Health as a Professor of Public Health and founding Director of the Program for Implementation Science and Practice.
"Dr. Jackson will be an integral part of the University's new School of Public Health," said Celette Sugg Skinner, Ph.D., Interim Dean of the O'Donnell School of Public Health. The School, created to address health care needs in North Texas and beyond, is the fourth at UT Southwestern and its first added in 50 years.
A Professor of Public Health and former Chair of the Department of Population and Data Sciences, Dr. Skinner is also the inaugural Associate Director of Population Science in the Harold C. Simmons Comprehensive Cancer Center.
Dr. Jackson, who joined UTSW on Feb. 15, is a health care epidemiologist who leads the Implementation Science Laboratory at the Center of Innovation to Accelerate Discovery and Practice Transformation in the Durham Veterans Affairs (VA) Health Care System in North Carolina. He also has an appointment at the VA North Texas Health Care System as he works to grow implementation science and health care delivery research to improve the lives of North Texans.
Health care delivery research seeks to determine the best strategies for improving care while implementation science focuses on strategies to provide care innovations across populations.
His research interests include the development and evaluation of team-based systems for treating and preventing chronic conditions such as cancer, diabetes, high blood pressure, and post-traumatic stress. Dr. Jackson is expected to teach his systems approach to UT Southwestern trainees. That outlook includes identifying factors that speed or slow the delivery of high-quality health care and working to get the most effective, evidence-based care to the highest number of people – the definition of implementation science.
"UT Southwestern's goal is to create a top-tier school of public health. The Program on Implementation and Improvement Science will support that vision as we seek to partner with North Texas health systems to implement clinical innovations to enhance medical care and patient well-being across the region," Dr. Jackson said. "One example of this approach will be continuing to expand the relationship between UT Southwestern and the VA North Texas Health Care System. I hope that partnership will harness the expertise of both the VA and UT Southwestern to address the needs of veterans, and through research-based innovations, help people throughout the region.
Dr. Jackson added that he looks forward to working with the newly announced O'Donnell School of Public Health Dean Saad Omer, M.B.B.S., Ph.D., an internationally known, results-oriented leader in the field.
Dr. Omer, an epidemiologist who currently directs the Yale Institute for Global Health, will join UT Southwestern in June as the inaugural Dean of the O'Donnell School of Public Health. The School, which will admit its first class later this year, launched with a transformative $100 million gift from the O'Donnell Foundation, the largest gift to a school of public health at a public university in the U.S., and matching the third-largest gift supporting any school of public health.
The new Program for Implementation Science and Practice within the School aims to develop and enhance education and health systems in North Texas through collaborations between the University and affiliated health systems and community partners. Plans include developing a system to identify potentially successful projects using implementation and improvement science – which uses rigorous, data-driven research to expand programs and improve a community's health.
"Dr. Jackson is a leader in implementation science, with demonstrated success creating structures and processes to support health care systems pursuing innovation to achieve the highest quality care," said Timothy Hogan, Ph.D., Associate Professor in the O'Donnell School of Public Health and a Research Health Scientist for the VA who has collaborated with Dr. Jackson on practice change initiatives across the national VA system.
The new UTSW program aligns with priorities set in the University's Six-Year Plan and has received $1.8 million in funding from the Health Resources and Services Administration to establish a physical home for faculty, educational programs, and other scholarly activities.
The program will be based within the O'Donnell School of Public Health and will include participation of UT Southwestern Medical School faculty as well as clinical and operational leaders from UTSW's affiliated health systems: Children's Health, Parkland Health, Texas Health Resources, and the North Texas VA.