Accomplishments, improvements hailed at Health System's Celebration of Excellence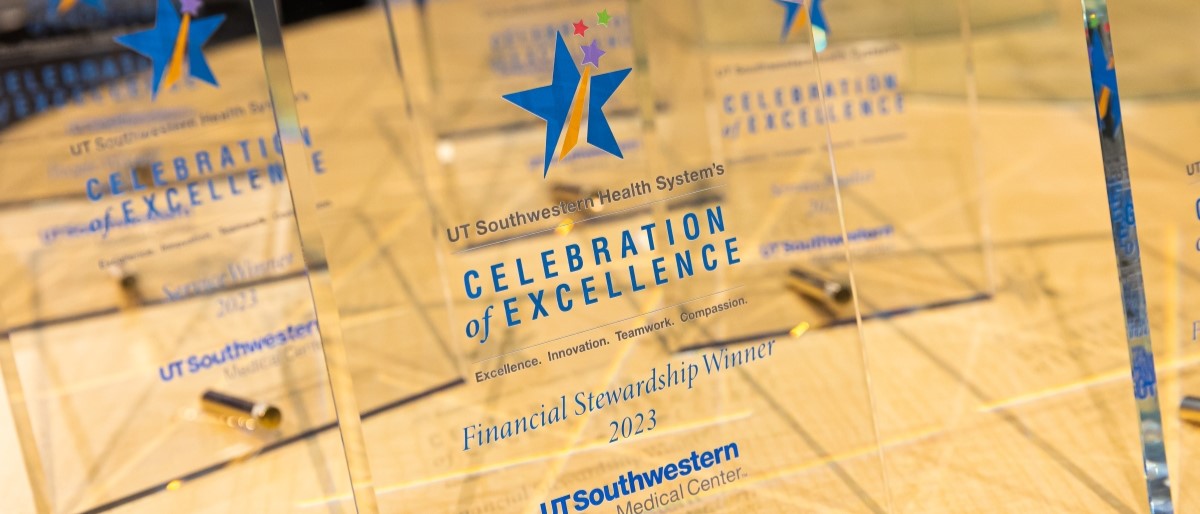 Programs and initiatives that have enhanced patient care, safety, and satisfaction across UT Southwestern were honored on April 21 at the UT Southwestern Health System's Celebration of Excellence.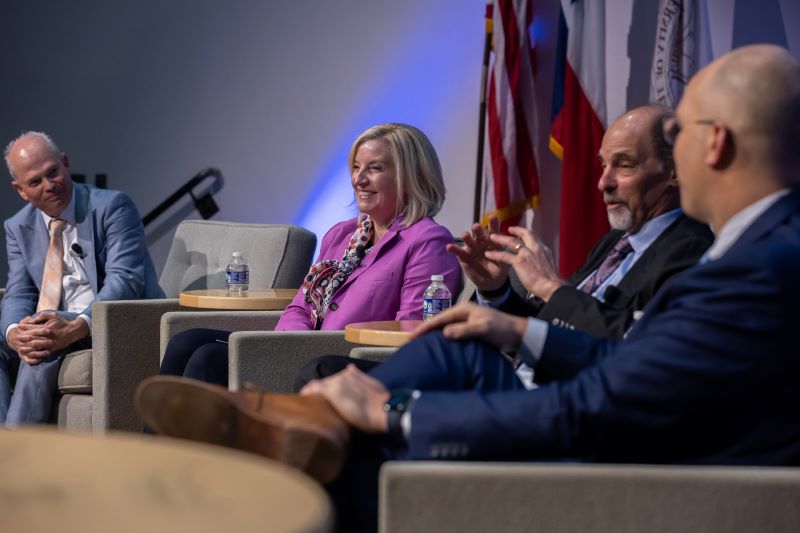 Now in its fifth year, the event recognizes advancements big and small across multiple service lines. In all, 139 teams submitted entries in the categories of Quality, People, Fiscal Stewardship, and Service – actions that led to lower mortality, quicker access to treatment, fewer hospitalizations, efficiency gains, and reduced costs impacting the Medical Center's clinical enterprise.
In opening remarks to those gathered at Tom and Lula Gooch Auditorium, UT Southwestern President Daniel K. Podolsky, M.D., highlighted the importance of the institution's mission of universal improvement, noting that UTSW is ranked No. 2 by Vizient as a patient-centered institution and has the 13th lowest mortality rate among the nation's 110 comprehensive academic medical centers.
Watch the event in full:
"We did not start off with a clinical strategic plan that was driven by a financial goal or a growth goal. It was driven by the ambition to provide access to our care for those who need it and to provide the very best care possible," Dr. Podolsky said. "The goal has always been, 'What is the highest quality?' And I think there is much here that shows we're living up to that expectation."
UTSW continues to experience growth in patient volume, Dr. Podolsky said. The Medical Center had 4.69 million patient visits in the last fiscal year and is projected to reach 4.83 million this year. "That's a 3% increase, which may seem modest until one does the math and realizes that it is about 140,000 more patient visits than the previous year," he said.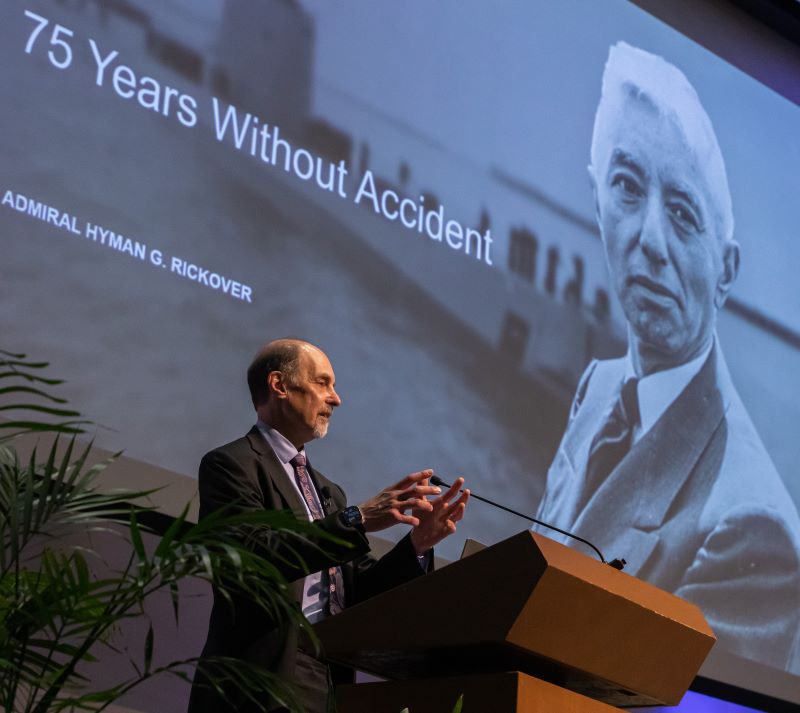 The event's keynote address was delivered by Allan Frankel, M.D., Executive Principal for the Safe and Reliable Healthcare group within health care management corporation Vizient. He discussed the challenge of creating a culture aimed at improving reliability. Dr. Frankel served as the first physician patient safety officer for Partners Healthcare in Boston and, over the past three decades, has assessed more than 1,000 health care organizations and certified over 5,000 medical industry leaders in high reliability.
The main components to achieving high loyalty, he said, include a learning mindset, positive culture, effective and invested leadership, shared knowledge, and supportive management systems.
"High reliability is a cultural phenomenon," said Dr. Frankel, an anesthesiologist who also served as a senior faculty member with the Institute for Healthcare Improvement. "You have to have individuals who feel accountable to each of the components, who feel accountable to create the culture, accountable to participate in identifying defects and coming up with ideas, and accountable to participate in the learning process."
He added that high allegiance creates a sense of momentum, which he could feel at UT Southwestern. "You all are in an organization that feels different than the other places that I go around to in the U.S.," he said.
Following the keynote speech and a "fireside chat" among Dr. Frankel and Health System leaders, poster project winners in the four categories were announced. This year's accomplishments by UTSW clinical teams included improved infusion scheduling for cancer patients as well as unprecedented nursing retention in a unit at William P. Clements Jr. University Hospital.
A team at the Harold C. Simmons Comprehensive Cancer Center used brainstorming, across-the-board focus groups, proactive interventions, and planned training and communication to shorten the time for initial patient infusion treatments from 41 days to 17. The multilayered streamlined process cut insurance approval times in half while elevating patient satisfaction scores.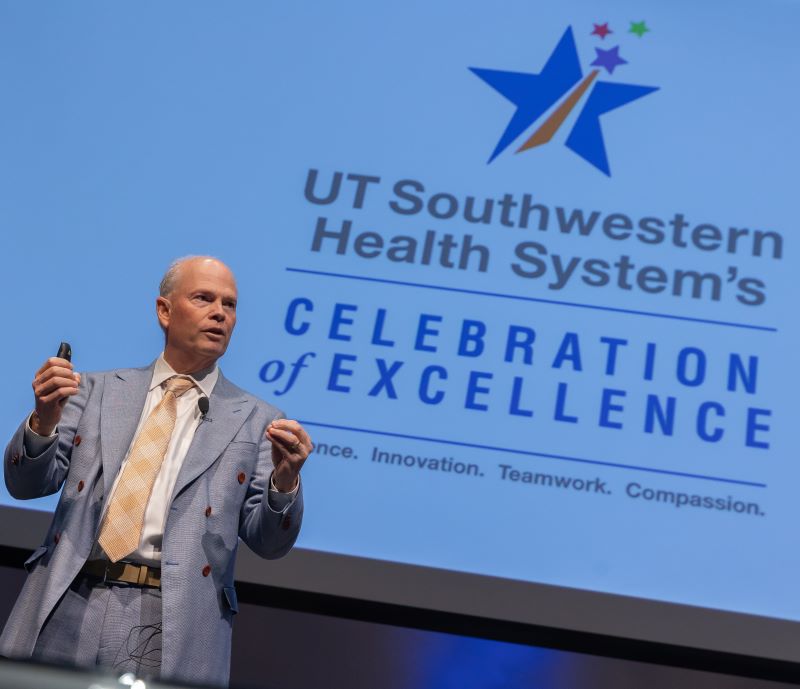 At Clements University Hospital, a clinical leadership team at 6 Green eliminated a 22% nursing turnover rate. The 48-bed unit's staff developed a plan that improved staffing ratios, increased productivity through a supportive environment, and boosted morale. By year's end, 6 Green had retained its complete Nursing team while generating an employee engagement score of 88, 12 points above the benchmark.
"I can tell you without doubt that we are getting a lot better at getting better," said William Daniel, M.D., Vice President and Chief Quality Officer, who helped host the program.