From great pain, great gain
How one woman's struggle led to a transformative gift for bladder disease research and treatment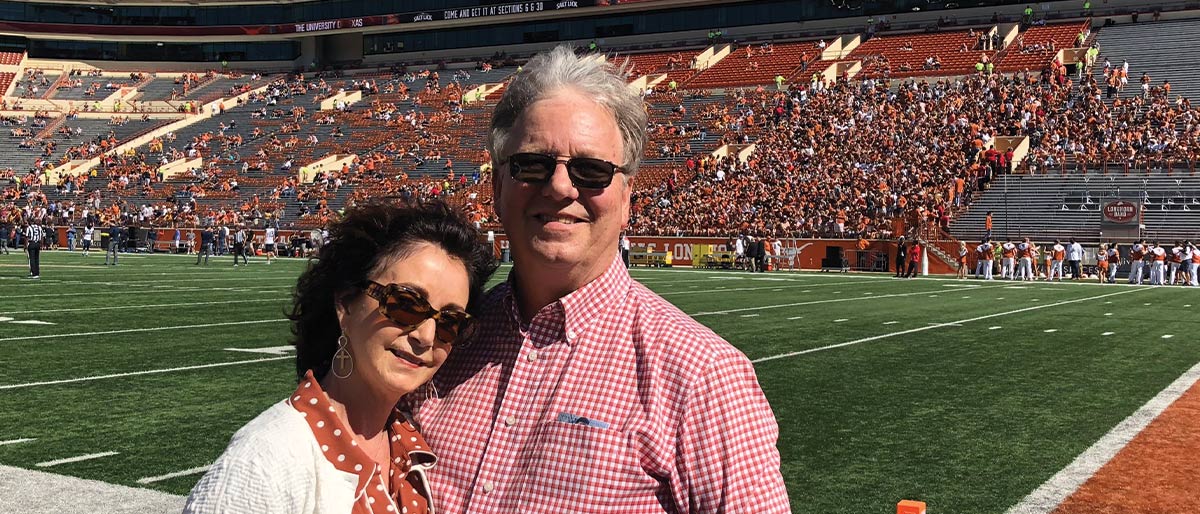 Felecia Cain knows all too well the debilitating effects of bladder disease. More than 20 years ago, she suffered agonizing pain in her lower abdomen. A chain of doctors suggested it was interstitial cystitis – a chronic condition characterized by severe bladder pain.
Agonizing symptoms often left her lying in bed for days on end. One specialist after another offered limited treatment options.
"My doctors' only solution was pain medication, and I wasn't willing to do that for the rest of my life," she said.
Desperate for relief, Mrs. Cain sought out a specialist in women's urology, which led her to UT Southwestern. There, she and her husband, John, met Philippe Zimmern, M.D., Professor of Urology.
"We felt strongly that Mrs. Cain had been misdiagnosed," Dr. Zimmern said. "Women with this condition have an all-but-ruined life. It can be extremely sad."
Tests revealed the source of Mrs. Cain's suffering was chronic bladder inflammation, not interstitial cystitis. After treatment, she felt immediately better.
"I was relieved beyond words," Mrs. Cain said. "While I might not have had a life-threatening problem, I certainly had a life-altering one. Dr. Zimmern gave my life back to me."
Brimming with gratitude, the Cains wanted to support Dr. Zimmern's research in women's urology by giving back through their family's foundation. The gift continued a family legacy of supporting UT Southwestern's mission that reached back to the family's patriarch, Dallas oilman Wofford Cain, and his wife, Effie Marie. In the generations since, the family has supported myriad causes at the Medical Center, including funding its efforts as a leading center for biomedical research and clinical care, multiple awards for research scholars in medical science, and distinguished chairs to support faculty research in cancer therapy, radiology, and Alzheimer's. They also helped fund the Cain/Denius Comprehensive Center in Mobility Research to advance the study of mobility disorders including multiple sclerosis and stroke and supported the institution's Campaign for the Brain, which surpassed its goal of making a $1 billion impact on UT Southwestern's Peter O'Donnell Jr. Brain Institute last year.
The Cain Foundation's first gift to the Department of Urology came in 2007 with the creation of the Felecia Cain Fellowship in Urology, which supported the Female Pelvic Medicine and Reconstructive Surgery Fellowship Program. The gift solved a dilemma for Dr. Zimmern. He had begun to double the size of the fellowship program he led but faced challenges supporting the fellows' salaries. The Foundation's gift provided the solution.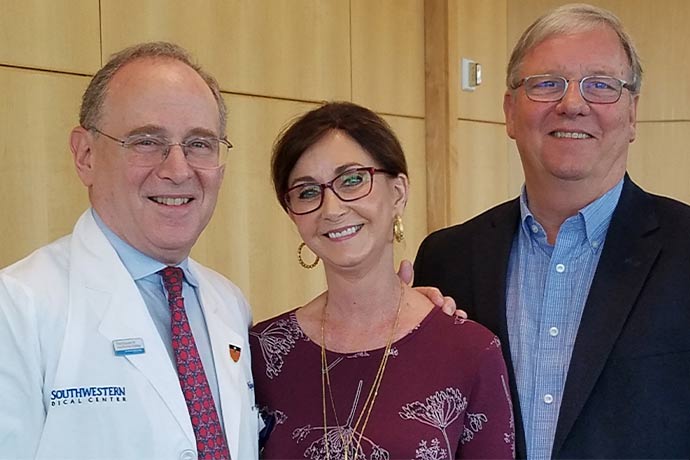 "We knew there were lots of women who badly needed help but didn't have the luxury of living close to UT Southwestern," Mrs. Cain said. "Supporting the expanded fellowship program ensured skilled doctors would take their training into other communities."
Today, more than 16 highly specialized urologists have completed training in female pelvic medicine and reconstructive surgery with the support of the Foundation's fellowship.
"Because of the Cain Foundation's generosity, a generation of well-trained specialists in the field will help other women get better care and not suffer the kind of pain Mrs. Cain did," said Dr. Zimmern.
In 2018, the Cain Foundation established the Felecia and John Cain Distinguished Chair in Women's Health, in Honor of Philippe Zimmern, M.D. In addition to being recognized by the gift, Dr. Zimmern was also selected as the Chair's first recipient. The appointment enabled him to dedicate more time to researching urological conditions that affect many women, including urinary tract infections, incontinence, and pelvic organ prolapse. He has also pursued research collaborations with other leading institutions in hopes of attracting federal grant funding.
"The Cains' generosity has totally changed my professional life," Dr. Zimmern said. "When I wake up in the morning, I realize I've been given an opportunity to do some really good work. That's a powerful feeling to start the day."
To further support women's urology at UT Southwestern, last year the Foundation made a transformative gift to endow the John and Felecia Cain Center for Bladder Health, unlocking new potential for Dr. Zimmern and colleagues in the Urology Department, under the leadership of Chair Claus Roehrborn, M.D.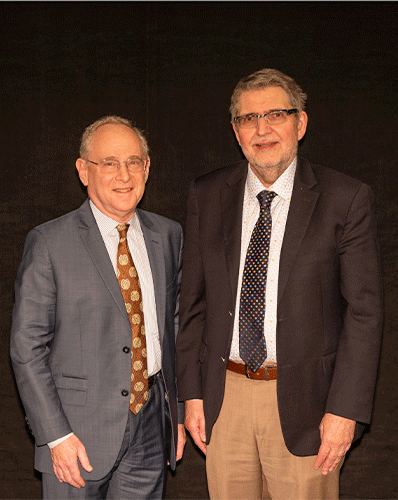 "We would love for this Bladder Center to become as well known as some of the country's premier cancer centers," Mrs. Cain said. "And that it would be a place where any woman or man – from anywhere in the world – could get help with urological issues."
Dr. Zimmern echoed her bold vision, hoping the Cain Center for Bladder Health will become "the No. 1 destination for treating bladder disorders." With preliminary work underway, he has begun hiring a program manager and securing licenses to perform telehealth visits with patients who are unable to travel to Texas. Citing patients from California to New Jersey, he sees tremendous potential for UT Southwestern to become one of the foremost destinations for treating bladder conditions.
"If a woman anywhere complains of any bladder disorder, I hope they will first say, 'Let's get help from UT Southwestern,'" he said. "It's a goal that is only possible because of the Cain Foundation's powerful generosity."
Mrs. Felecia Cain said she looks forward to seeing that potential realized.
"Going through all that pain was worth it if it means so many more people will be helped."