Warner receives American Heart Association's top volunteer award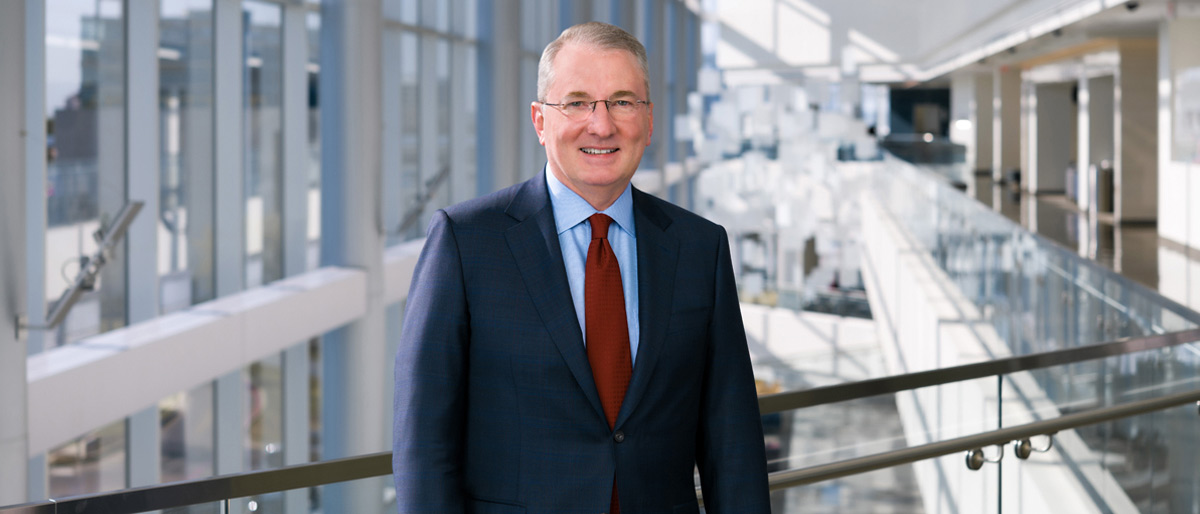 John Warner, M.D., Executive Vice President for Health System Affairs and Health System Chief Executive Officer, received the American Heart Association's Gold Heart Award – its highest honor given a volunteer – at the group's National Volunteer Awards event in Dallas late last month.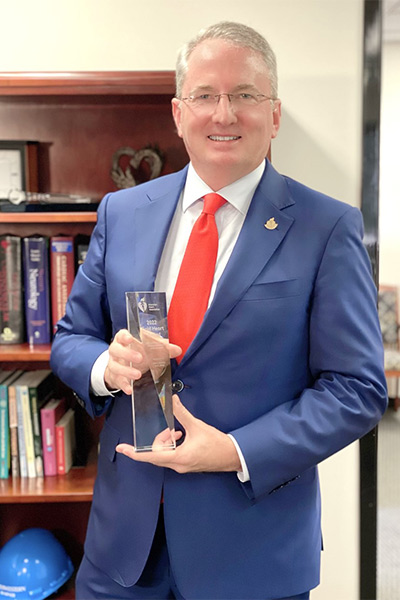 Dr. Warner, a cardiologist and Professor of Internal Medicine, has served on the AHA's national board since 2014 and as President in 2017-18. Over the years, he also worked as an AHA volunteer to advocate for a smoking ban in Dallas public places, joined with hospitals and emergency services employees to create a program to speed treatment of heart attack patients, and helped spearhead the "Don't Die of Doubt" multimedia campaign to encourage those with heart attack symptoms to immediately call 911.
"Our exceptional volunteers are really the driving force behind AHA's impact," AHA President Donald M. Lloyd-Jones, M.D., said during the June 28 ceremony.
"John is a leader in every way and in the best of ways," AHA CEO Nancy Brown added in a statement. "We are a better organization because of him."
Eighteen volunteers, along with an AHA team of staffers, were presented awards during the program.
Dr. Warner said he was proud to receive the honor and found it especially meaningful because the other recipient of a Gold Heart Award that night was a team of three doctors involved in the "Get With The Guidelines" program, an evidence-based quality-improvement initiative created by AHA and the American Stroke Association to improve the care of patients with cardiac diseases and stroke.
Dr. Warner said the Get With the Guidelines program illustrates why the AHA means so much, citing "its commitment to the highest-quality science and discovery and using the evidence from that science to improve health and well-being."
After more than two years of a pandemic, when people have faced health care challenges and health care disparities have become magnified, "the work of the AHA will likely never be more important than it is today," Dr. Warner told the audience.
Dr. Warner came to UT Southwestern in 2003 after graduating from Vanderbilt University School of Medicine and completing a fellowship in cardiovascular disease and interventional cardiology at Duke University School of Medicine. He also received an M.B.A. from the University of Tennessee's Physician Executive Program.