Walking the walk of service excellence: Meet the fourth-quarter Strauss Awards winners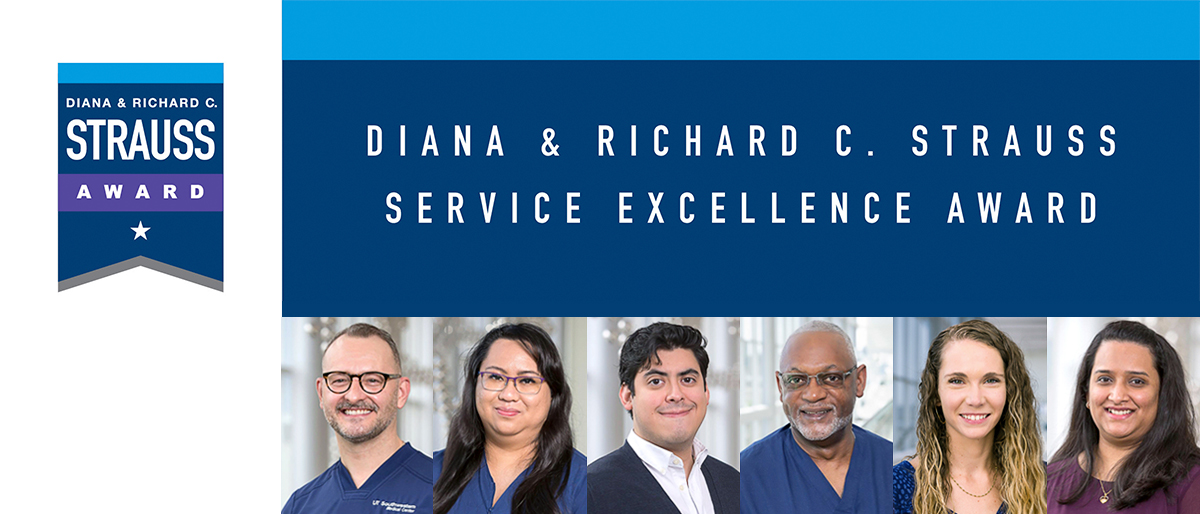 A diverse group of employees – including a Clinical Nurse Educator, a Staff Sonographer, an Oncology Dietitian, a Senior Business Analyst, a Unit-Based Educator, and an Operating Room Attendant – are the latest winners of UT Southwestern's Diana and Richard C. Strauss Service Excellence Awards.
The 2021 fourth-quarter honorees were celebrated at a virtual event on Feb. 11, hosted by John Warner, M.D., Executive Vice President for Health System Affairs and CEO of the UT Southwestern Health System.
Once every three months, six employees within the Health System are recognized for exemplifying excellence and professionalism in all they do.
Three things define and unite Strauss Award winners:
They excel at their jobs.
They serve as role models for the next generation of employees.
They share a spirit of volunteerism that strengthens our community.
Watch: Dr. Warner honors winners during the virtual event.
John Gonzalez, B.S.N., RN
Clinical Nurse Educator
Clinical Education and Professional Development
"John has a gift to seek solutions to problems that may arise. He holds himself accountable to the clinics he supports and to the stakeholders of projects he is involved in. Even though John is not in direct patient care, he shows compassion to the clinics he supports."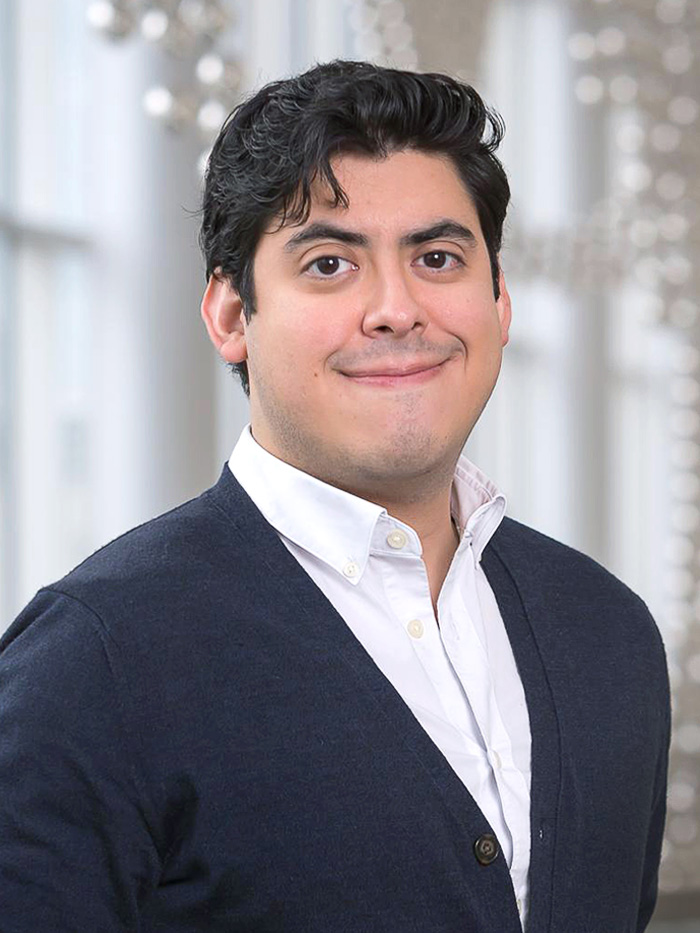 UTSW career: Mr. Gonzalez started at UT Southwestern in June 2015 as an ambulatory nurse in what was then the Clinical Heart Center – now the Heart and Vascular Center. He has since ascended to the role of supervisor and now serves as a Clinical Nurse Educator. Before beginning his new position, he was enlisted to help create a Special Pathogens Unit during the start of the COVID-19 pandemic.
In his role: Mr. Gonzalez is known as "Mr. Reliable" and is no stranger to taking charge and leading under enormous pressure. In fact, at the height of UTSW's COVID-19 vaccination efforts, he provided many hours of community support when he was dispatched to several different locations to assist in training, administering vaccines, patient observation, and on-site leadership support. He also assisted Occupational Health with managing COVID-19 exposure calls on numerous occasions.
Rising to new challenges: "Being a Clinical Nurse Educator really opened my eyes. I'm working with several different departments and locations instead of just one clinic; I get to support so many others, so there is a lot of variety. One day I'm teaching, one day I'm welcoming new people, the next I'm helping someone to get recertified in CPR."
What he loves about his job: "The patient interaction is something I really enjoy. I am motivated by the impact that nurses can have in people's lives."
Off the clock: "Something I have tried to do over the pandemic is stay active. I like to play sand volleyball or ride my bike on White Rock Lake not just for my physical health, but it's recharging for me."
---
Matthew Carrigan, B.S.R.S., RDMS, RVT, RT (R)
Staff Sonographer, Evening Shift Lead
Imaging Department
"Matthew is more than a leader for the Department, he is an ambassador of everything ultrasound, and his professional behavior and respect for all is continuously demonstrated in every situation. From his professionalism in communicating with (leadership) and clinicians to his genuine compassion and personal interest in both patients and fellow sonographers, Matthew is a pillar of excellence."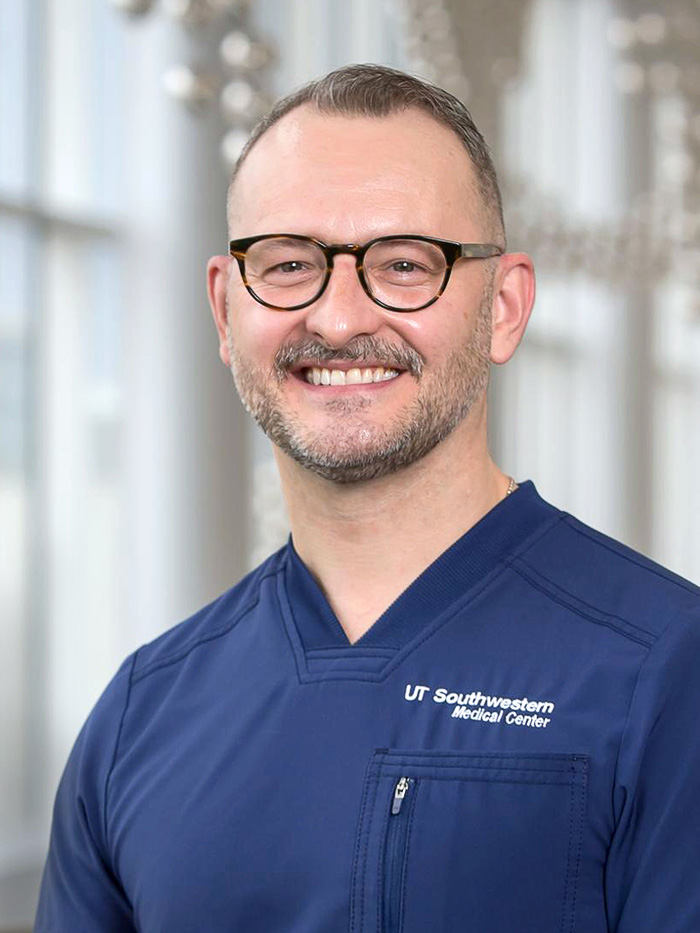 Why UTSW: Mr. Carrigan arrived at UT Southwestern in 2017 from Atlanta, Georgia. Having previously worked at the University of North Carolina-Chapel Hill, he knew he wanted to get back to a teaching hospital. A friend told him: "If you really want to get a feel for the culture of the hospital, go during lunch there to see how people treat patients, families, and colleagues." When he visited UTSW, he was impressed with how the staff interacted and cared for one another. He now takes great pride in teaching new team members "the UT Southwestern way."
In his role: He says being a good sonographer means doing whatever it takes to help patients and make a connection with them – even if it's as simple as bringing them a warm blanket. Mr. Carrigan knows that doctors need specific images for certain types of pathology, and he prides himself in helping to get them right the first time, as well as making sure the team has the proper PPE and other supplies so they can focus on the work. He now serves as a lead and resource to his peers and as a liaison between radiologists and patients.
Involved in research: Mr. Carrigan wrote an article on Achilles tendon tears that was accepted for publication in the Journal of Diagnostic Medical Sonography (JDMS), his field's national professional journal.
Grateful to play a part: "To know that we're able to help in the diagnosis of patients is very humbling. We may not be with the patient for a whole shift like nurses, but we're an integral part and that's very satisfying. When we do follow-up imaging like after a patient has a liver transplant, that's really nice. It's great to get to follow up with them and see them getting better."
Off the clock: Mr. Carrigan loves to travel, especially to national parks. Last summer, he visited Glacier National Park and hiked its trails. He also loves collecting stamps, and the pride of his collection includes the 1893 Columbian Series, a Benjamin Franklin stamp from 1847, and a Graf Zeppelin stamp from 1933.
---
Michelle Hamilton, M.C.N., RD, LD, CSO
Oncology Dietitian
Support Service at the Cancer Center
"Michelle designed and implemented our healthy eating class after assessing the nutritional and educational needs of our patients. The class was an instant success and has continued to grow and evolve under Michelle's stewardship. This class is truly a labor of love to plan, recruit, and facilitate multiple times a year, and Michelle has embraced this because of the benefit to the patient."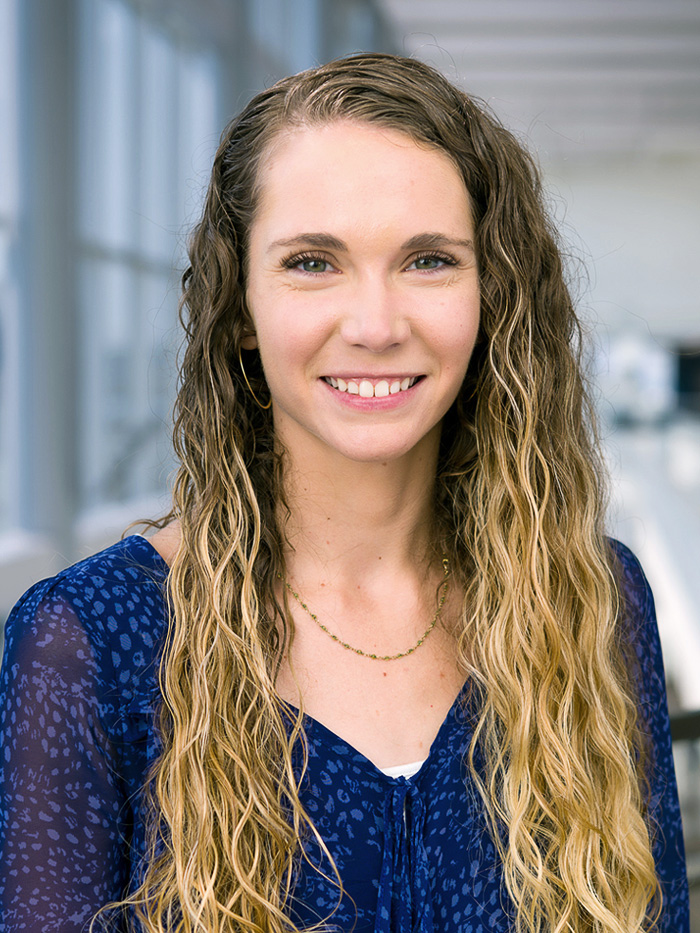 UTSW career: Mrs. Hamilton joined UT Southwestern in 2017, shortly after earning her Master of Clinical Nutrition degree from our School of Health Professions.
In her role: Mrs. Hamilton specializes in supporting head, neck, and lung cancer patients. She knows it's a very scary time in someone's life when they receive a cancer diagnosis, and she strives to give patients tools to help them manage their symptoms and the knowledge to eat healthy long after their cancer is gone.
Making a lasting difference: "It can be challenging for patients who, during the intense part of their treatment, get a lot of direct care. When it's done, it sort of all goes away," Mrs. Hamilton said. Her six-week healthy eating class for cancer survivorship helps give patients a chance to shift gears and think about their long-term goals. "It started with about 10 people, but the most recent class had about 40 people sign up."
What she loves about UTSW: "I'm sure everyone says this, but it's the patients who motivate me. I don't think anyone works in oncology unless they have a passion for oncology."
The Salad Lady's saga: Mrs. Hamilton's passion for healthy eating follows her home from work. Her hobby is cooking, and she's always trying to find a new tasty – but healthy – dish to share with her family and friends. "I like trying new salad recipes, vinaigrettes, and I like adding different fruits and herbs. I'm known by my friends and family as the Salad Lady, and I think they're always pleasantly surprised by what I come up with."
---
Anusha Pandiyan
Senior Business Analyst
Health System Information Resources
"Anusha has consistently solved the most complex problems for more than nine years. She is now a recognized architect on the team because of her unending desire to solve problems and bring value to our clients and her team."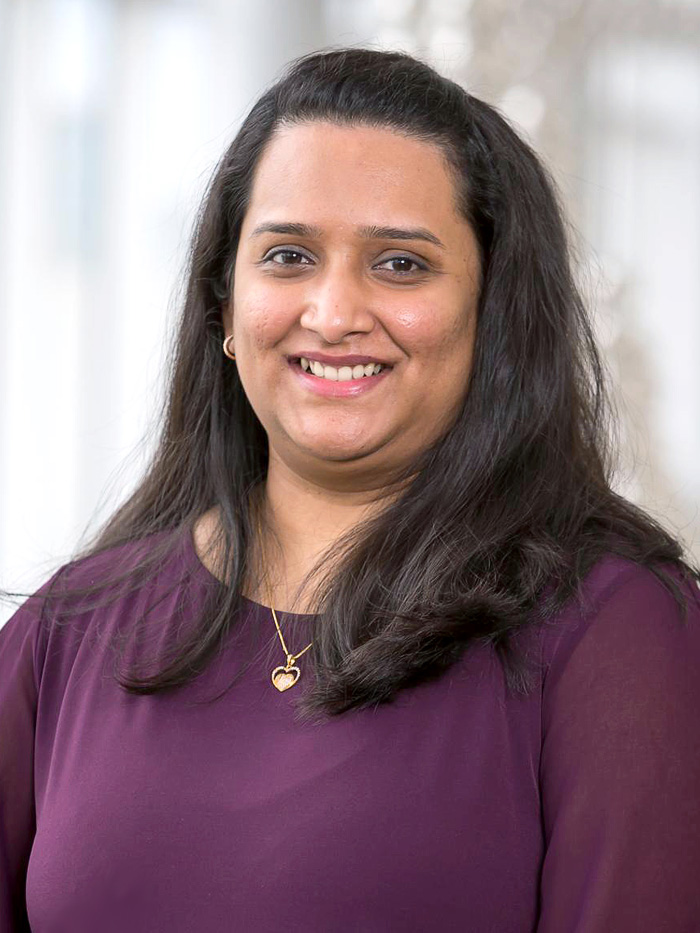 UTSW career: Mrs. Pandiyan started at the Health System in 2012 as an Application Analyst and steadily worked her way up the ladder to become a team lead and then assumed her current role three years ago.
In her role: She and her team work to make computer systems run more efficiently and effectively for health care workers and support staff. The networks are vital for everything – from keeping caregivers connected and registering and scheduling patients for appointments, to admissions and assisting with transfers, discharges, communications, and billing.
A lifetime of learning: "There is never a dull moment in IT. There is no shortage of complex and challenging projects. I never get tired of learning."
Seeing the impact: When COVID-19 arrived and UTSW teams rushed to stand up the Paul M. Bass Administrative and Clinical Center drive-thru testing site, Mrs. Pandiyan and her colleagues worked hard to help set up departments within Epic on very short notice. The goal was to be able to register patients quickly. "That's when we saw how our work impacts patients," she said. "We came up with solutions very quickly, and it was so rewarding to see how our work affected patients."
Off the clock: When she's not working, Mrs. Pandiyan still likes to solve problems and challenge her mind but with one condition – no computers.
"I love to read novels and I like to solve puzzles," she said. "I love to crack the puzzle. Very recently my husband introduced me to cycling, which seems like the safest exercise I could explore during the pandemic."
What she likes about UTSW: "When the opportunity came for me to become an analyst, I was so honored. I love working with my team and my managers. It's not a one-person show. There is a huge team behind everything we do."
---
Danica Ann Fuerte, B.S.N., RN
10 Green Unit-Based Educator
Clinical Education for Professional Practice
"She is seen as the 'go-to' person for all things nursing and professional development and also a mentor for our novice nurses. Her unique role within the leadership team allows her to be a teacher, confidant, motivator, counselor, and friend. She is the first person a new hire encounters when joining our team. She immediately makes them feel welcomed, eases their new job-related anxieties, helps them walk through the virtual onboarding and orientation, and makes a personal connection with them … and this is all before the new hire even sets foot on our unit! These efforts acclimate the new hire to our unit and to our organization's culture of excellence."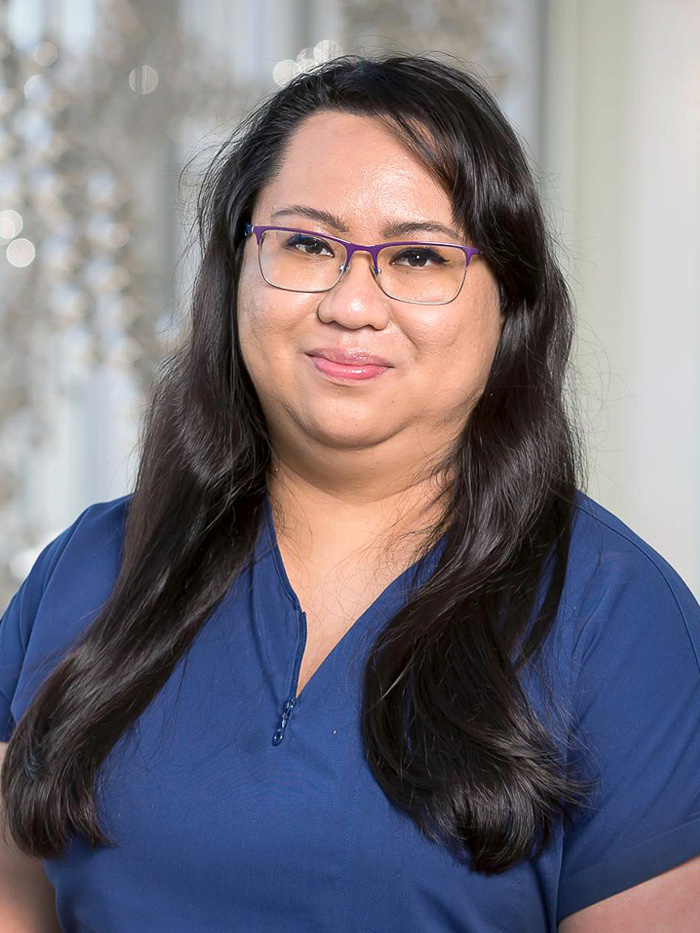 UTSW career: Ms. Fuerte started at UT Southwestern in 2016 as a staff nurse on 10 Green. She learned early on that she loved training new nurses and acclimating them to the UT Southwestern way, settling into her current role about two years ago.
In her role: She enjoys developing staff members and helping them navigate the challenges of starting their profession during the pandemic. "I love growing our nurse residents and introducing newcomers to our clinical setting. Jumping from school to the job setting can be very scary. They chose this job with their heart, and I love helping to show them that they can do it."
Finding her calling: "Earlier in my nursing career, I honestly didn't know what I wanted to specialize in. UTSW offered a lot of growth opportunities. It's a place where I can explore myself. My goals changed for the better. I am very happy with my job right now. I'm part of leadership, but I have a close relationship with my staff and get to know them as people. We have a real family vibe."
Thoughts from a patient: "Don't mistake her quiet spirit for the heart of love, care, concern, helpfulness, and the extra steps she took to help me as a patient. I greatly appreciate the nurse that she is."
Off the clock: Ms. Fuerte loves to hike, and when out in nature, she uses her photographic memory to capture the scenes in her mind – then when gets home, she reproduces them with pencil and paper.
"Drawing the things I see in nature is how I de-stress," she said. "It's how I clear my mind."
She also enjoys superhero movies and anime in her spare time – though she doesn't have much of that right now: She's in the last semester of her master's program in nursing education. When she's done, she would like to find the time to create a garden.
---
Danny Green
OR Attendant, Surgical Services
Surgery, Zale Lipshy Pavilion
"I have worked with Mr. Danny Green in operating rooms for almost seven years now. I am constantly impressed by his dedication to our patients, colleagues, and UT Southwestern. I have seen Danny tired at times. However, I have never seen him give less than 100%, and I have never seen him show anything but respect and professionalism toward his co-workers and patients. Danny inspires me to be a better person, colleague, and employee!"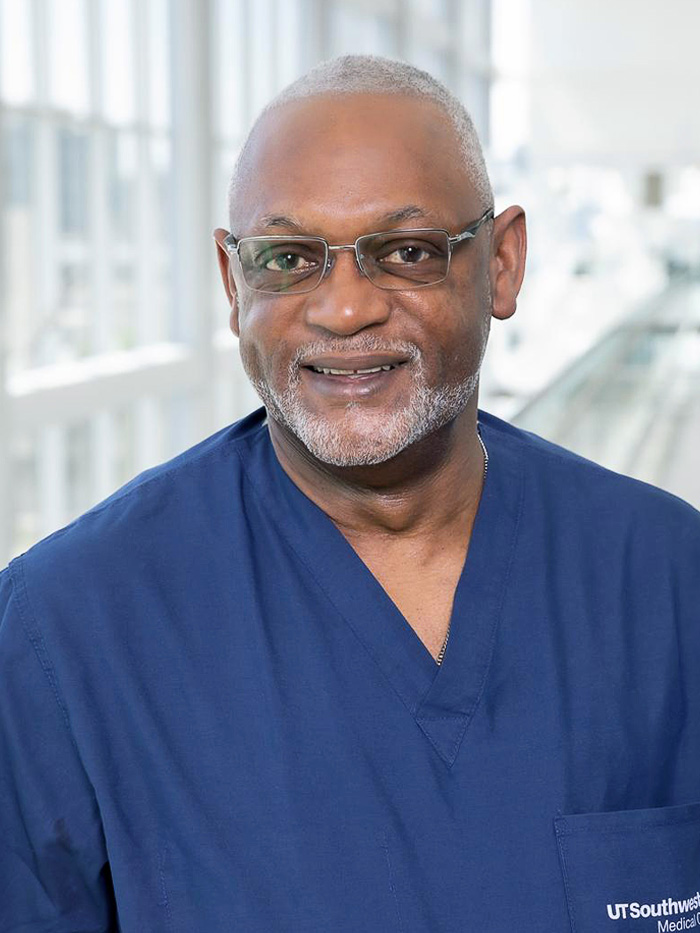 UTSW career: This quarter's longest-tenured Strauss Award winner, Mr. Green started at UT Southwestern in 1989 – 33 years ago. Even before that, he had strong connections to UT Southwestern. Mr. Green was in Housekeeping and then Surgery at UTSW's partner, Parkland Health. He joined UTSW's Surgical Services team shortly after Zale Lipshy Pavilion construction began.
In his role: Mr. Green makes sure doctors and nurses have everything they need to be successful in the operating room. He gains fulfillment from being a part of the healing process, ensuring operations run smoothly, and retrieving supplies, lab results, and blood bags for transfusions. It's his job to make sure everything is where it needs to be at a precise time, and that's something he takes very seriously.
Leading by example: Mr. Green's leaders lean on him to mentor newer operating room assistants about what it takes to do the job the correct way.
He just knew: "When I first started here, I said: 'This is my retirement place,'" recalled Mr. Green, who said he's motivated to be a part of the healing process. "In order to do your job, you have to love what you do and the people you work with. I look forward to doing my job every day. I want to go beyond what they need me to do."
Off the clock: To clear his head and recharge himself away from work, Mr. Green likes to spend time with relatives, especially on the farm his family owns in East Texas near Lake Palestine. There he works in the yard, takes care of the cows and horses, and tends to the barbecue.