Neuropathologist Burns appointed Professor Emeritus of Pathology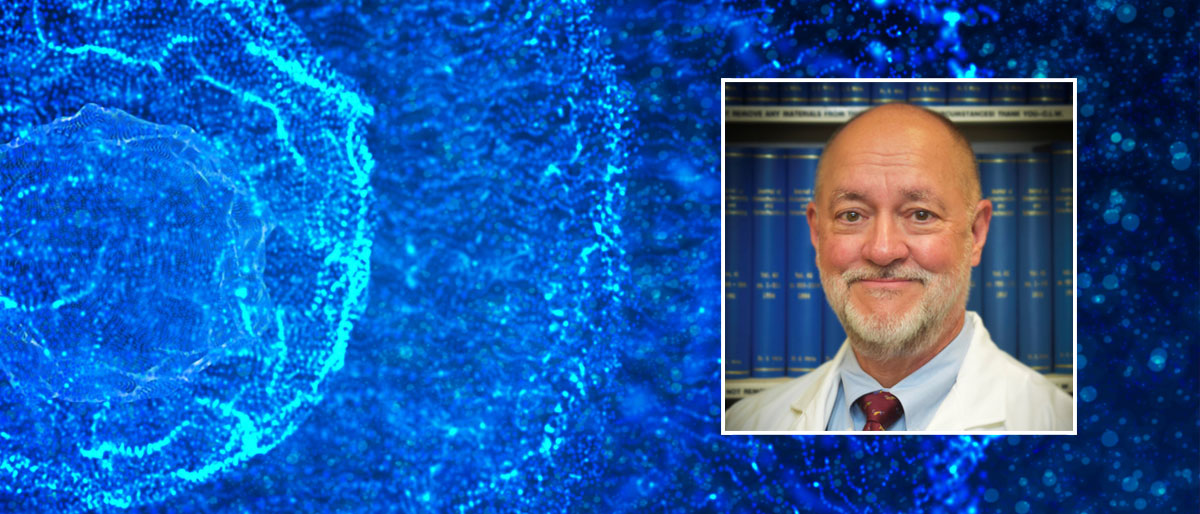 Neuropathologist Dennis Burns, M.D., who played a key role in reshaping the first major reorganization of the UT Southwestern Medical School curriculum in its history, has been appointed Professor Emeritus of Pathology.
As co-Chair of the Medical School Planning Committee for Curriculum Reform, he led the multiyear effort that resulted in the Foundation for Excellence Curriculum launching in late 2019. The creation of a curriculum that utilized innovative teaching strategies exemplified Dr. Burns' dedication to medical education, collaborative research, and excellence in clinical neuropathology.
"He was a true triple threat, with 150 peer-reviewed, published articles and outstanding clinical skills in neuropathology," said James Malter, M.D., Chair of Pathology. "However, arguably his greatest contribution was in medical education, at both the pregraduate and postgraduate levels."
Dr. Burns, a UTSW Distinguished Teaching Professor, was voted outstanding educator by the sophomore medical student class 19 times, the freshman class 10 times, and the Department of Pathology's residents three times. In 2016, he earned the Regents' Outstanding Teaching Award from the UT System. He also earned the Piper Professor Award from the Minnie Stevens Piper Foundation in 2016 and the Stembridge Faculty Teaching Award in 1993 and 2015.
At UT Southwestern, he discovered a passion for teaching, which fueled his desire to continue learning. Interacting with medical students was among the most rewarding aspects of his career, Dr. Burns said.
"Seeing people that I had the privilege of teaching go on to become really successful in their careers has been very satisfying," he said.
Interpreting brain biopsies as a resident led Dr. Burns to an interest in neuropathology, in which he is board-certified, along with anatomic and clinical pathology. During the '80s, when little was known about AIDS, Dr. Burns saw an opportunity to study the nervous system and develop protocols for safely performing autopsies.
"For years, I did the AIDS autopsies that came into Parkland Memorial Hospital," he said. "I did over 200 of them. We were able to contribute to the literature, and we learned a lot about how to do autopsies more safely to limit infection risk to health care workers." As an anatomic pathologist, Dr. Burns had the opportunity to support many outstanding UTSW scientists. A member of the Neuropathology Section of Pathology, Dr. Burns participated in the evaluation of neurosurgical biopsies, forensic pathology cases, and neuromuscular biopsies, with a special concentration for the past 25 years on the neuromuscular biopsy service.
Dr. Burns plans to spend his retirement enjoying time with his wife, two children, and grandson. A fly-fishing enthusiast, he looks forward to fishing at his favorite spots around the country.
"On a small stream filled with wild trout, that's where my heart belongs," he said.