Erin Sine promoted to Vice President for Legal Affairs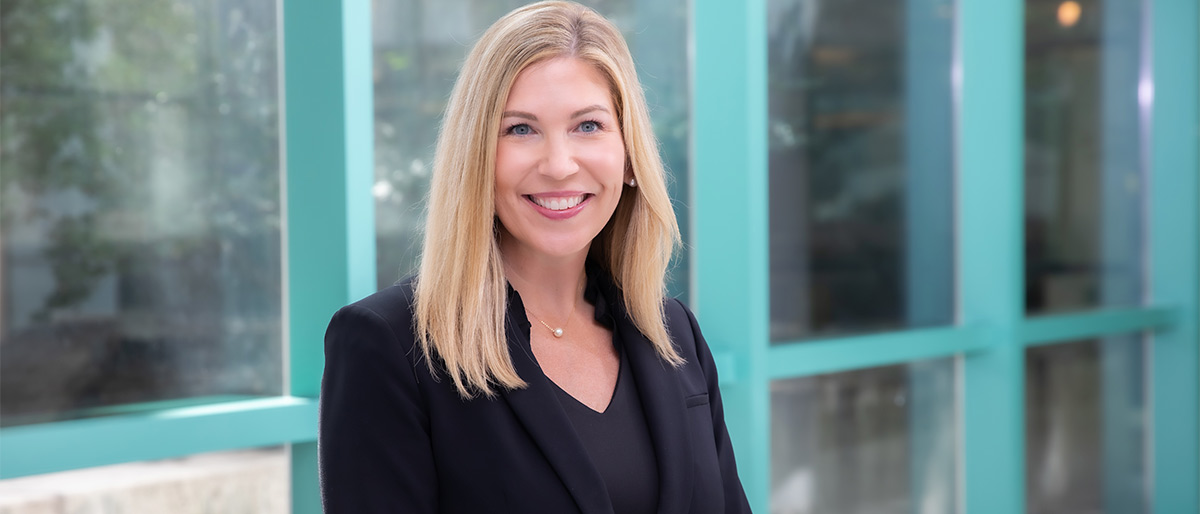 UT Southwestern has promoted Erin Sine, formerly a Director and Managing Attorney on its Legal Affairs team, to Vice President for Legal Affairs. In her new role, Ms. Sine will provide guidance to executive leaders, faculty, and staff to ensure UT Southwestern maintains the highest levels of public trust as a state institution, said President Daniel K. Podolsky, M.D., in making the announcement.
Ms. Sine, who joined UTSW as an attorney in 2010 and became Director and Managing Attorney for General Legal Services in 2015, was selected after an extensive national search.
"Ms. Sine's reputation as a talented, collaborative, solutions-oriented leader, deeply committed to providing outstanding counsel to her clients across UT Southwestern, made her an outstanding choice for this important leadership role," said Dr. Podolsky.
Before joining UT Southwestern, Ms. Sine worked as a commercial litigation associate at the Richmond, Va.-based law firm McGuireWoods. She graduated magna cum laude from Clemson University, then earned her law degree cum laude from Tulane University Law School in New Orleans.
"It is truly an honor to be named Vice President for Legal Affairs," Ms. Sine said of her appointment, which took effect Sept. 1. "I feel energized and ready for the challenge. I am privileged to lead an amazing team of experienced attorneys, risk managers, and staff who are committed to our collective success in support of UT Southwestern's missions."
Ms. Sine plans to focus on three core values for the Office of Legal Affairs: partnership, professionalism, and excellence. That will translate, she said, into being collaborative and conducting ourselves with integrity and a productive attitude. "We will deliver quality legal work and excellent client service and always maintain the utmost in ethical standards," Ms. Sine said.
In her new role, Ms. Sine will serve as the University's chief legal officer, institutional ethics officer, and public information official.
The Office of Legal Affairs provides legal advice and counsel, faculty and staff training, and review of contracts and other legal documents. The Office also manages all litigation involving the University, assists in the development of UT Southwestern policies and procedures, provides legal advice regarding patient care and compliance, and advises on proposed collaborations with affiliated entities.