Pediatric gastroenterologist Andersen appointed Professor Emeritus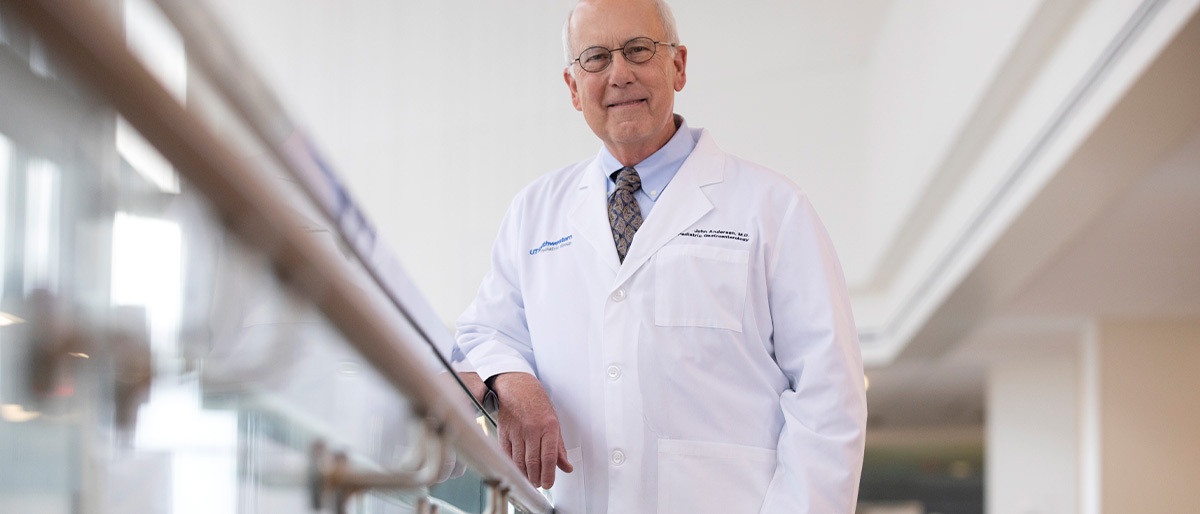 John Andersen, M.D., a pioneer and guiding force in the Division of Pediatric Gastroenterology at UT Southwestern for over four decades, recently retired and has been appointed Professor Emeritus.
Dr. Andersen, the first Chief of that Division, helped grow UTSW's pediatric gastroenterology practice into a nationally recognized program. He also is one of the first to have completed and started a pediatric GI program, said Rinarani Sanghavi, M.D., Associate Professor of Pediatrics at UT Southwestern.
"He is a clinician par excellence – and has referrals from all over the country," Dr. Sanghavi said. "He is a wonderful person and is a huge driving force behind why a lot of faculty came to Dallas to train and then stayed on."
When he became Chief of the Division in 1979, Dr. Andersen was UTSW's second pediatric gastroenterologist. He left for private practice for a period, then returned as Chief in 1992 to work on building the program. Under his leadership, the GI fellowship program was revived in 1994. That program proved to be fertile ground for development of future leaders as the Division expanded. By 2011, he was appointed Vice Chair of Clinical Operations for Pediatrics.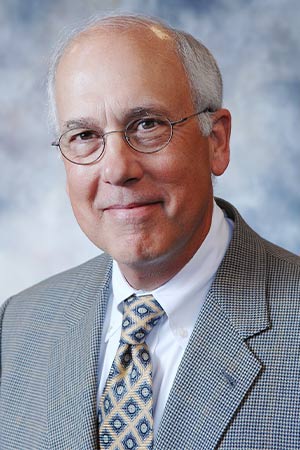 Beyond recognition as a compassionate physician and astute administrator, Dr. Andersen is also known as a dedicated educator.
"When I teach, I learn from my students," he said. "They are great at asking questions and keeping me on my toes, which makes me a better a physician."
As an educator, Dr. Andersen emphasized letting people focus on their interests. "One thing I learned is you want to identify people's passions and then allow them to blossom," he said. "You want them to realize their dreams."
The many students that Dr. Andersen has mentored testify to his teaching dedication. One is Paul Tran, M.D, who as a resident said he learned important lessons from Dr. Andersen.
"He inspired me to pursue a career shaped, not by the publications counted, accolades received, or positions held, but by the patients I touch and the people I can help grow," said Dr. Tran, who is finishing a pediatric gastroenterology fellowship at Children's Hospital Colorado.
When he graduated from the University of Pennsylvania School of Medicine, Dr. Andersen did not envision a future in gastroenterology. Although he began his career as a pediatrician, research intrigued him. So when a fellowship in gastroenterology at UTSW became available, he jumped at the opportunity. He soon discovered that he enjoyed the challenge of treating children with liver disease, chronic abdominal pain, and other complex medical problems.
"Often I'm the third or fourth physicians that the family has consulted with and it's a challenge to figure out what is going on," Dr. Andersen said. "I enjoy solving problems, and seeing someone get better – that's pretty validating."