School of Health Professions returns to in-person commencement for Class of 2021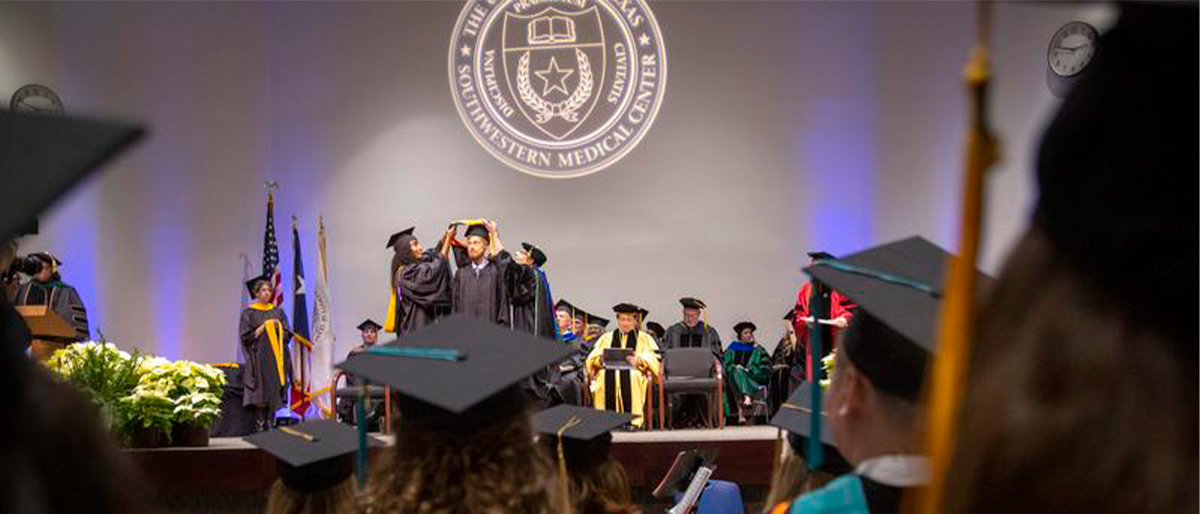 Candidates for 132 degrees will be honored at UT Southwestern's School of Health Professions commencement ceremony on Dec. 12.
The ceremony marks the School of Health Professions' first in-person commencement since the COVID-19 pandemic began. Each graduate is allowed two guests at the ceremony to be held in Tom and Lula Gooch Auditorium.
"Seeing these graduates walk across the stage is a full-circle moment. We have been engaged with them from Day One and know they are now ready with new skills to contribute positively to the community. It's meaningful to see our educational system working so effectively," said Jon Williamson, Ph.D., Dean of the School of Health Professions. "Returning to an in-person ceremony provides an added sense of togetherness that many of us, students and faculty alike, have craved since the pandemic began. This is the culmination of years of academic work for these students, and they should be proud."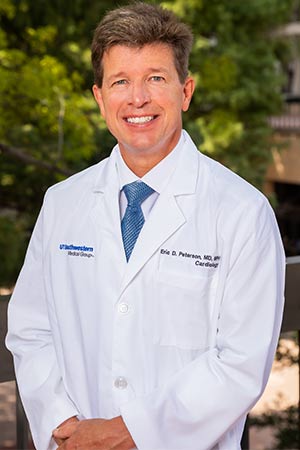 UTSW President Daniel K. Podolsky, M.D., will participate in the ceremony alongside key members of executive and academic leadership at UT Southwestern. Eric Peterson, M.D., M.P.H., Vice Provost and Senior Associate Dean for Clinical Research, will deliver the commencement address. "This is an opportunity for these graduates to share in their accomplishments alongside their peers," said Dr. Peterson. "I hope to impart optimism to these students who have persevered through so much. They absolutely have the ability to go out and change the world."
The School of Health Professions touts a unique advantage over many institutions – most faculty educators also serve as clinicians. "Experience grants knowledge that cannot be achieved solely through didactic teaching. To have so many of our faculty also practice is a major advantage. Our students have the benefit of learning from faculty who integrate their clinical knowledge into their teaching and training in a way that directly translates to students' future roles in health care," said Kim Hoggatt Krumwiede, M.A., Ph.D., Associate Dean for Academic Affairs in the School of Health Professions.
The faculty's experience, paired with strong student determination, fostered a sense of resiliency with this year's graduates, who persevered to finish their respective programs on time. "These students have weathered the pandemic with such grace and patience. No one could predict what they were going to experience, but they rose to every challenge that they were faced with," said Dr. Hoggatt Krumwiede. Of the graduates, only a few students in the Physician Assistant program will return to complete their clinical requirements at the beginning of 2022.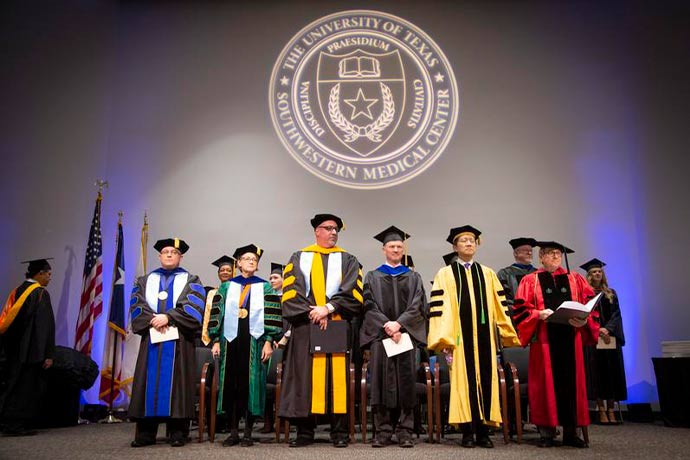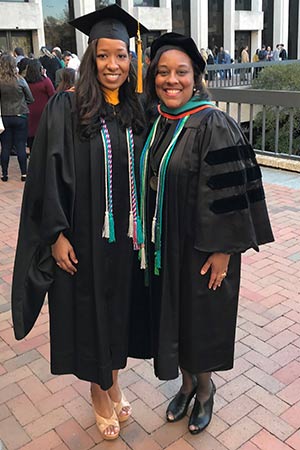 This year's graduates were among the first to undergo new learning experiences aimed to enrich the curriculum within the School of Health Professions. Cultural competency and implicit bias training were added as part of the school's diversity and inclusion programming led by Carolyn Bradley-Guidry, Dr.PH., M.P.A.S., PA-C, Assistant Dean for Diversity, Inclusion, and Equity Affairs. "The training teaches students strategies to provide culturally competent care and how to recognize and mitigate bias," said Dr. Bradley-Guidry. "These modules prepare students to deliver quality patient care and reduce biases and health disparities."
Drs. Bradley-Guidry, Hoggatt Krumwiede, and Williamson are all Distinguished Teaching Professors.
The School of Health Professions will grant degrees for Master of Prosthetics-Orthotics, Master of Physician Assistant Studies, Master of Clinical Nutrition, Master of Science in Clinical Science – Applied Clinical Research, Doctor of Philosophy – Applied Clinical Research, and Doctor of Physical Therapy. Additionally, four students will receive their Master of Radiation Therapy degrees, marking the last cohort to graduate from this program that is no longer offered by the school.
The campus community can access the virtual commencement here at 2 p.m. Dec. 12.
Class of 2021 through the years (includes photos captured prior to the pandemic)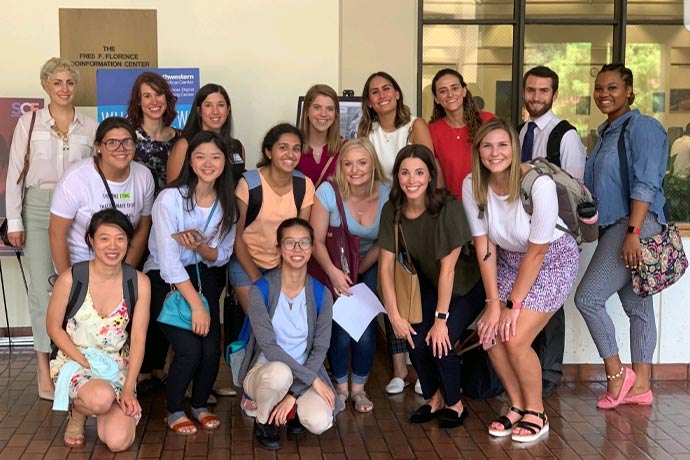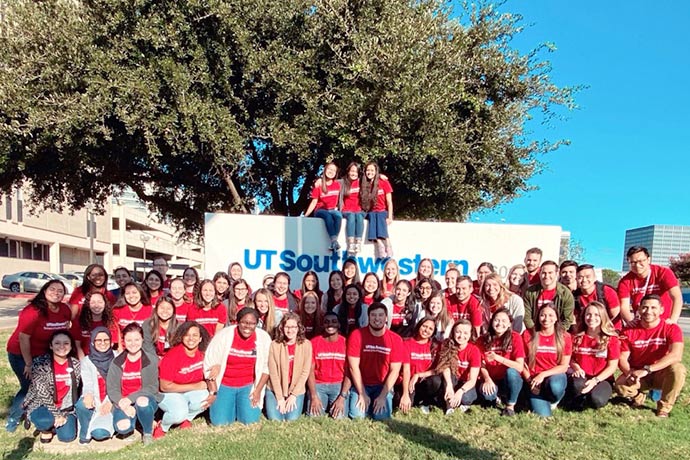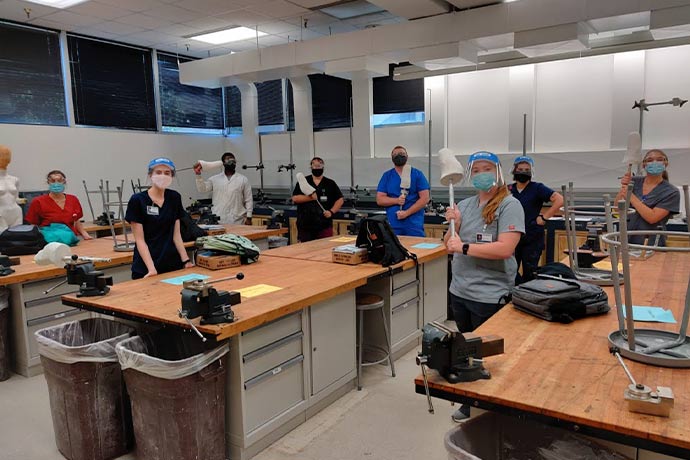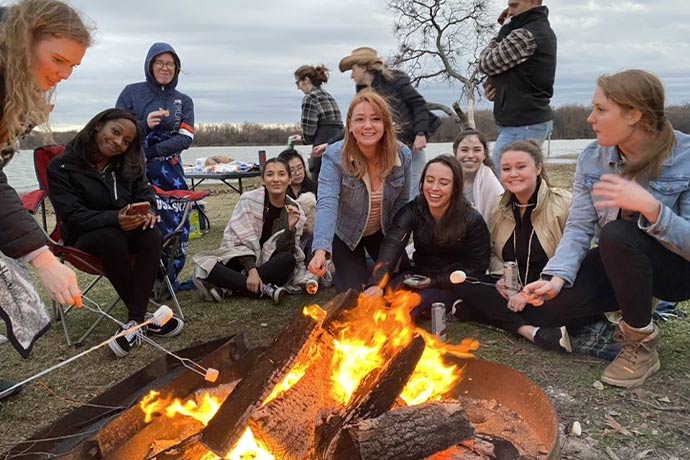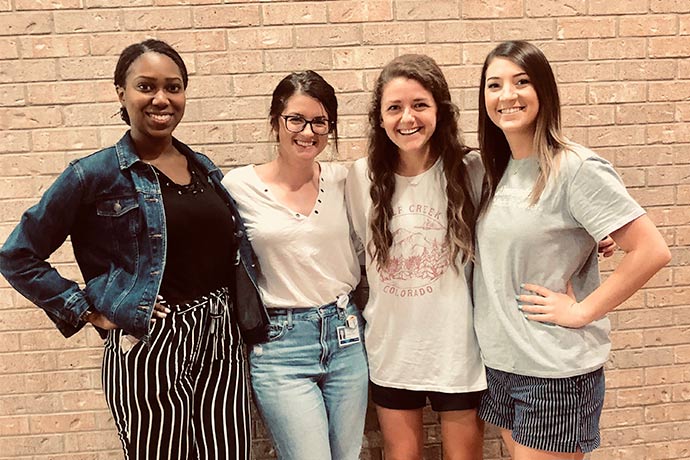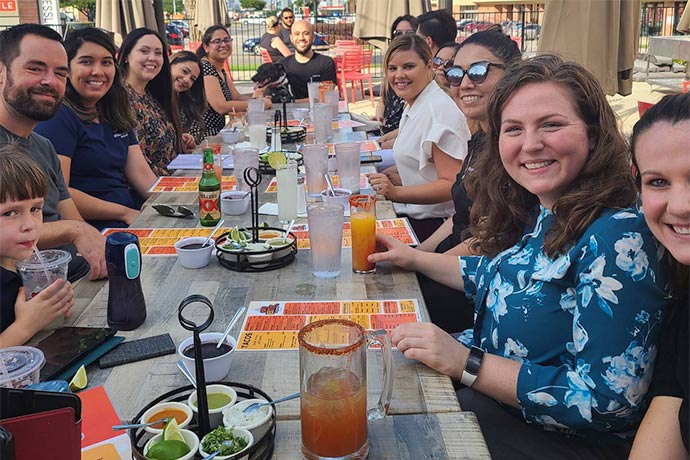 At the ceremony, nine graduates will be honored with awards for their outstanding achievements:
Clayton Sue Benson, Raul Caetano, M.D., Ph.D., Student Research Award
Brittany Nicole Wright, Raul Caetano, M.D., Ph.D., Student Research Award (2020)
Margaret Tiye Lashay Hazelton, Gordon Green, M.D., Student Clinician Award
Megan Broussard, L. Ruth Guy, M.D., Student Leadership Award
Rebekah Lee Forshey, L. Ruth Guy, M.D., Student Leadership Award
Nneka Odera Chisom Jermaine Nweke, L. Ruth Guy, M.D., Student Leadership Award
Samantha Lauren Elizabeth Hickey, John Schermerhorn, M.D., Student Service Award
Tristine Lam, John Schermerhorn, M.D., Student Service Award
Abby Kathryn Wolf, John Schermerhorn, M.D., Student Service Award and Dean

'

s Rising Star Award (2020)