Meet this year's 'Leaders in Clinical Excellence'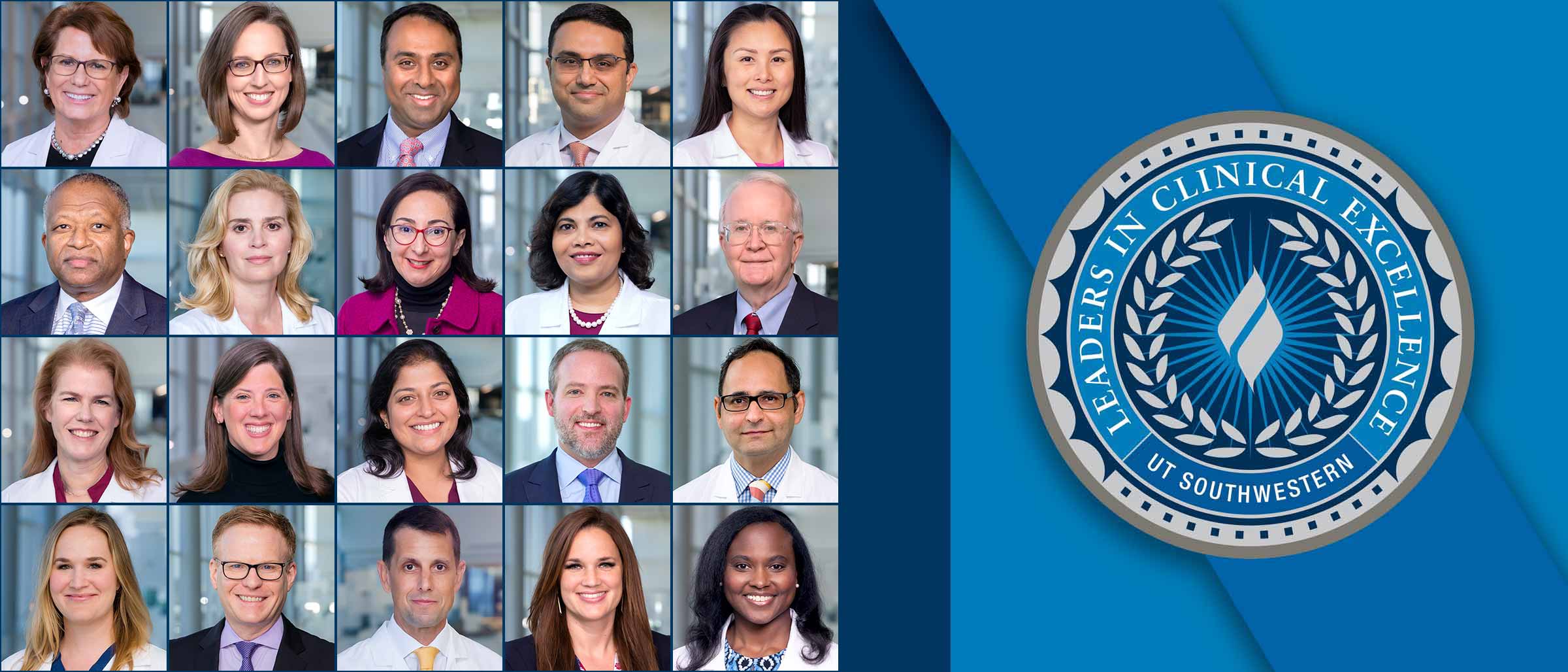 The entire UT Southwestern community was invited on December 1, 2021, to join a live celebration honoring the recipients of the fourth annual Leaders in Clinical Excellence Awards, including the newest holder of the Patricia and William L. Watson Jr., M.D. Award for Excellence in Clinical Medicine, which remains UT Southwestern's highest honor in clinical care.
Stay tuned for a video recording of the event, which will be published on Center Times Plus in coming days.
The Leaders in Clinical Excellence Awards were established in 2018 to recognize the exceptional contributions of clinical faculty to the care of our patients, to the education of the next generation of health care professionals, and to UT Southwestern overall.
Each of the 2021 award recipients serves as an inspiration to all of us in the delivery of care to our patients and in service to our institution.
The ceremony to honor the winners will once again be hosted by UT Southwestern President Daniel K. Podolsky, M.D., and include remarks from W. P. Andrew Lee, M.D., Executive Vice President for Academic Affairs, Provost, and Dean of UTSW Medical School, and John Warner, M.D., Executive Vice President for Health System Affairs.
A signature of the event remains touching and inspiring videos of each award recipient followed by their live acceptance speech. We are pleased that this year the winners will be able to join leadership in person. The entire campus community is welcome and encouraged to show their support by tuning in to a livestream of the event. The ceremony also will be recorded for later viewing.
Keep posted for more details, and in the meantime, click through to read about this year's Leaders in Clinical Excellence.