UTSW Molecular Biologist Named NYSCF – Robertson Stem Cell Investigator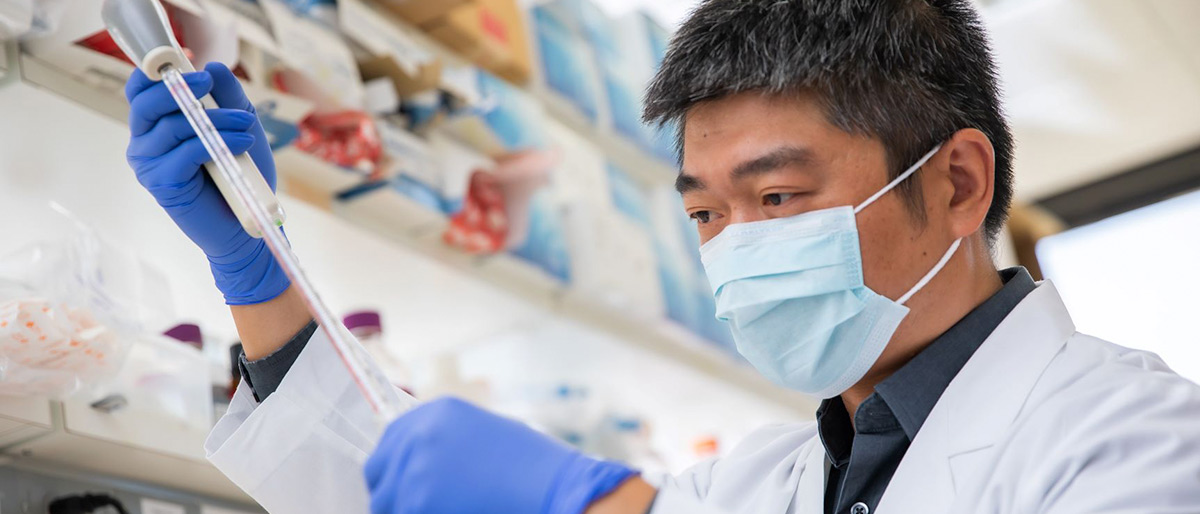 UT Southwestern stem cell biologist Jun Wu, Ph.D., is one of three researchers recognized as a 2021 New York Stem Cell Foundation (NYSCF) – Robertson Stem Cell Investigator. The award will provide $1.5 million over five years to further Dr. Wu's work to overcome barriers to growing replacement organs for transplant.
"This award will help me continue my efforts to unlock the full potential of stem cells," said Dr. Wu, an Assistant Professor of Molecular Biology, a Virginia Murchison Linthicum Scholar in Medical Research, and the first UTSW faculty member chosen for the award. "I am overwhelmed with gratitude to have my work recognized with the NYSCF – Robertson Stem Cell Investigator Award.
"My accomplishments are made possible because of the great, collaborative research atmosphere at UT Southwestern; the unwavering support of the Department of Molecular Biology and the Hamon Center for Regenerative Science and Medicine; and, most importantly, the team of scientists working so diligently on these studies during this challenging period," he added.
The Wu lab's research focuses on pluripotent stem cells, which are able to give rise to any cell or tissue of an adult organism. Dr. Wu and his colleagues recently generated a new type of stem cell and used those cells to create interspecies chimeras to study early development.
One potential application of interspecies chimeras might someday be to grow the organs of one species within another, which could eventually reduce reliance on human donors for patients awaiting replacement organs.
Currently, nearly 107,000 men, women, and children are on the U.S. organ transplant waiting list, according to the federal Health Resources and Services Administration.
Although scientists have made great strides in interspecies organ growth in closely related animals, such as mice and rats, Dr. Wu and his colleagues recently showed that cell competition – a quality control mechanism in the developing embryo – has thus far prevented human stem cells from growing in other species.
Dr. Wu said he will use the award to investigate the mechanisms underlying cell competition and ways to overcome it.
The annual awards support early career scientists exploring the basic biology and translational potential of stem cells.